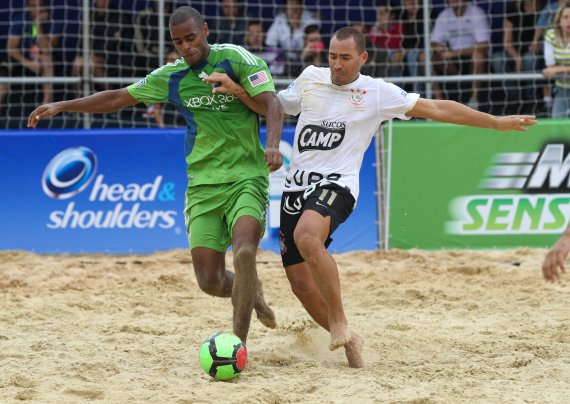 Mauricio Fernandez is the president of the Brazilian Sports Industry Association. He knows the sports market in Brazil like the back of his hand, and has been working on the institutionalization of relationships with Europe, China and the USA for 15 years.
In his homeland, he is trying to encourage growth in sports industry through his contacts in the world of politics. The Brazilian Sports Industry Association (Associacao Brasilieira da Industria Do Esporte – ABRIESP) also offers various degree programs relating to individual sport areas. Fernandez gives an overview of the Brazilian market for ISPO.com.
Brazil's Minister of Sports, George Hilton, said before the Olympic Games at ISPO MUNICH 2016: "There are major opportunities for investing in sports in Brazil. Brazil has awoken." Is that still the case today, more than a year after the Rio games?
Mauricio Fernandez: Opportunities have increased after the Olympic Games. The sports-playing portion of the population has increased with and through the Olympic Games. That means that more people needing equipment, and that helps the sports industry grow.
If you think about Brazil and sports, you think of soccer. Why is that too one-dimensional?
Soccer will always be the most popular sport in our country. A soccer ball is one of the first gifts that a child in Brazil receives. As our children come into contact with the sport so early on, we continually have magnificent soccer players. Furthermore, it's become easier for big clubs to gain more attention thanks to social networks. The players' skills and technique excite the fans. That in turn boosts the sale of sports items. Because the fans want to emulate their idols.
Which other sports play a role in Brazil?
The biggest sports beside soccer are volleyball, table tennis, swimming, and futsal.
Many sports companies from Europe and the USA are looking to Asia and considering expansion in that direction. What do you say to these people? Why is it worthwhile to instead, or rather as well, invest in South America or Brazil?
Brazil has the second biggest population and economy in America (after the USA). We've managed to recover quickly from a difficult economic crisis that affected countless countries.
This shows the strength of the Brazilian market. We have economic growth, a stable currency, a growing stock market, and a population that's keen to consume. No country in the world has recovered so quickly from an economic crisis in recent times!
Which sports businesses - with which profiles - have particularly good chances in the Brazilian sports market?
New business fields in Brazil include services in the areas of website design, green technology and architecture, 3-D printing, and artificial intelligence.
The outdoor industry is rather big in Europe. It's currently attempting to reinvent itself and reach new target groups. What about the Brazilian outdoor industry?
The outdoor market in Brazil turns over 300 million US dollars per year and grows by an average of 25 percent per year. All kinds of industries are recognizing the growing number of people getting involved in outdoor sports – at the moment around two million. Every year, for example, there are new bike manufacturers developing new models. In addition, the clothing manufacturers already export 15 percent of their production to other South American countries.
Is there a part of the sports industry that's particularly dominant?
The soccer market is, of course, also number one here. We're seeing strong development in water sports, in the outdoor area, and fitness. The continuous market growth is opening up investment opportunities in branding and for new sports products.
What do foreign companies need to know, if they're interested in the South American and Brazilian sports markets? What's the best way for them to enter these markets?
Good match-making events are ideal. Furthermore, it's worth having a closer look into the industry and its environment. We are planning these kinds of matchmaking events together with the ISPO Academy Brazil.