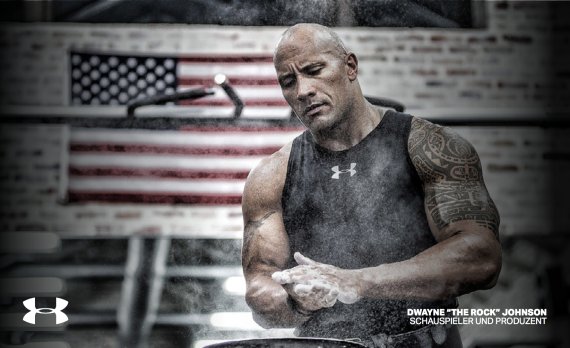 "The Rock" was a wrestler with the WWE for many years and held seven champion titles during that time. Afterwards he began a career as an actor, participating in some – more or less – serious productions.
Since then, however, Johnson has definitely enjoyed a number of successes: The Forbes List of the Top Grossing Actors listed him as number one in 2013. In 2015 he was the Top International Box Office Star – his were the highest grossing movies at the box office that year. 
"The Rock" is into fitness and health
And "The Rock" was awarded the People's Choice Award 2016 in the category best actor on cable television for his role as a former football player in the TV series "Ballers."
Throughout his career Johnson promoted health and fitness, says Under Armour.
The partnership between the company and the actor seems like a perfect fit, since, according to Under Armour, Johnson is "on an ongoing mission to encourage and motivate people around the world as well as to instruct them about health and physical fitness."