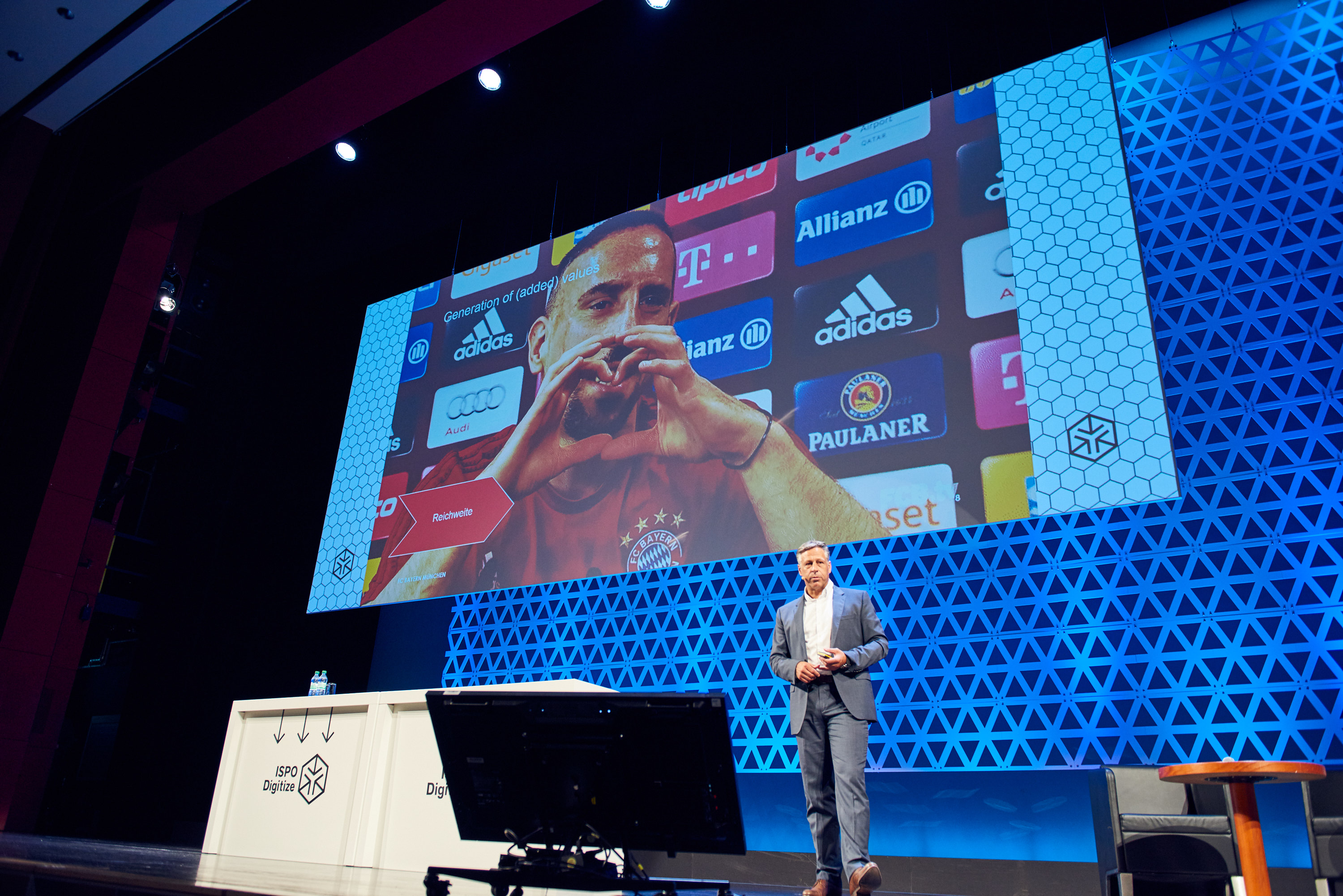 Close to 47 million followers on Facebook. 12.8 million on Instagram. 5.6 million on Twitter. Added to this are the website, accessed 10 million times a month, as well as the app, used 12 million times – FC Bayern Munich reaches a huge community around the world.
Not every brand in the sports industry can match these figures, achieved by the German football record title-holder thanks to the digital transformation. And certainly not the conventional sports trade. That said, both sides, i.e. industry and trade, can learn a thing or two from FC Bayern's digital strategy – as illustrated by the presentations given by media director Stefan Mennerich and digital strategist Benjamin Stoll at the ISPO Digitize Summit.
In times when football markets are exploding with transfer fees going into the millions, the opportunities offered by digitalization have become a key economic factor. And yet, "monetization is at the very end of the chain for us," where the relationship with the users is concerned, explained media director Stefan Mennerich. "Our reach underpins everything," said the head of media, "and we achieve it through relevant content."
From FC Bayern's perspective, relevant above all means: exclusive. FC Bayern has long since become a media company of its own, producing 360-degree content on its own channels around the clock 365 days a year. This includes not only the club's own TV channel fcb.tv.; the Munich organization delivers content to 30 social media platforms, and it has set up international editorial offices (in New York and Shanghai, for instance, as well as in India and Russia). "We have set up editorial offices around the world because we always aim to deliver authentic content in all the markets, and the people on the ground know best what local supporters want to see," said Stefan Mennerich.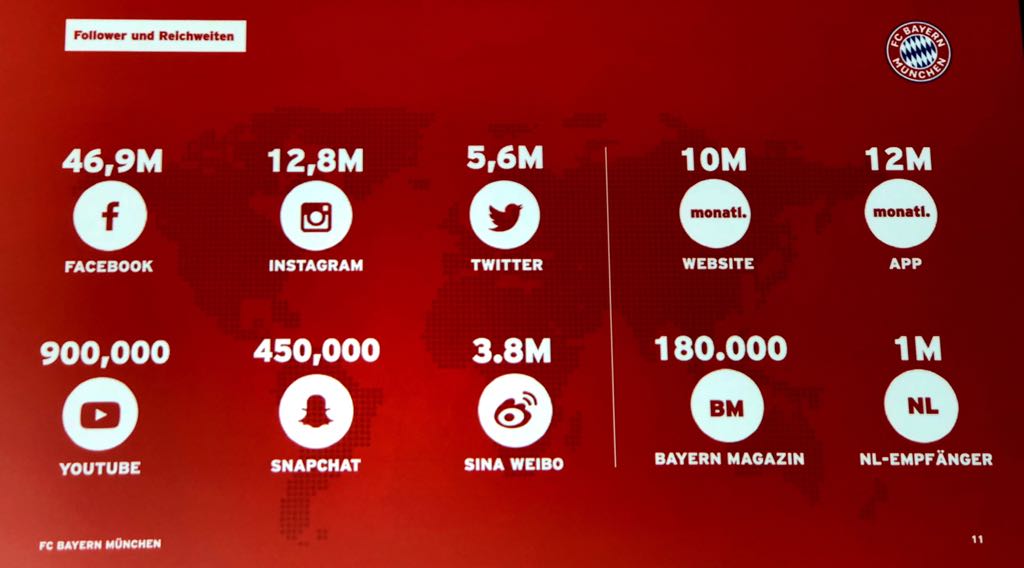 But despite all internationalization efforts: "We must always try to stay true to our roots. We must reach people around the world, but we must maintain our brand's DNA," said Mennerich. "We must never forget who we are and where we come from. The first post that denies our roots would damage our brand."
FC Bayern now maintains Facebook accounts in twelve different languages. "And then there's this one language that is relevant throughout the world," said the media director: "GIFs".  During his presentation at the ISPO Digitize, the media director showed some GIFs in which superstar Frank Ribéry forms a heart with his hands, Thomas Müller performs a traditional Bavarian "Schuhplattler" dance in leather trousers, and players carry head coach Jupp Heynckes aloft on their hands. 
"Everything we do involves emotions. GIFs are the new global universal language," said Bayern digital strategist Benjamin Stoll. Stefan Mennerich put it this way: "With our club, the emotions run around on 22 legs."
The most important thing FC Bayern 4.0 succeeds in doing with these GIFs is obtaining a response from its supporters. They elicit likes and comments in the millions, and, most importantly, people share them. "By itself,  the reach counts for nothing," said media director Mennerich. In his view, engagement is truly what creates value in the user relationship. "Users must establish a relationship with us, we must allow them to interact," added Benjamin Stoll.
But what can you do to develop the relationship with the users? One example: FC Bayern organized its first hackathon last winter. Benjamin Stoll presented the facts about the FCBayernHackdays at the ISP Digitize Summit.
226 participants from 43 nations selected from over 1300 applicants

An innovative approach to collaboration, co-creation, ideation, and generation of new supporter experiences

Collaboration and exchange of ideas with leading experts from Google, Facebook, COPA90, etc.

46 ideas and prototypes, 5-6 of these "having huge potential" (Stoll)

Innovative springboard for supporter engagement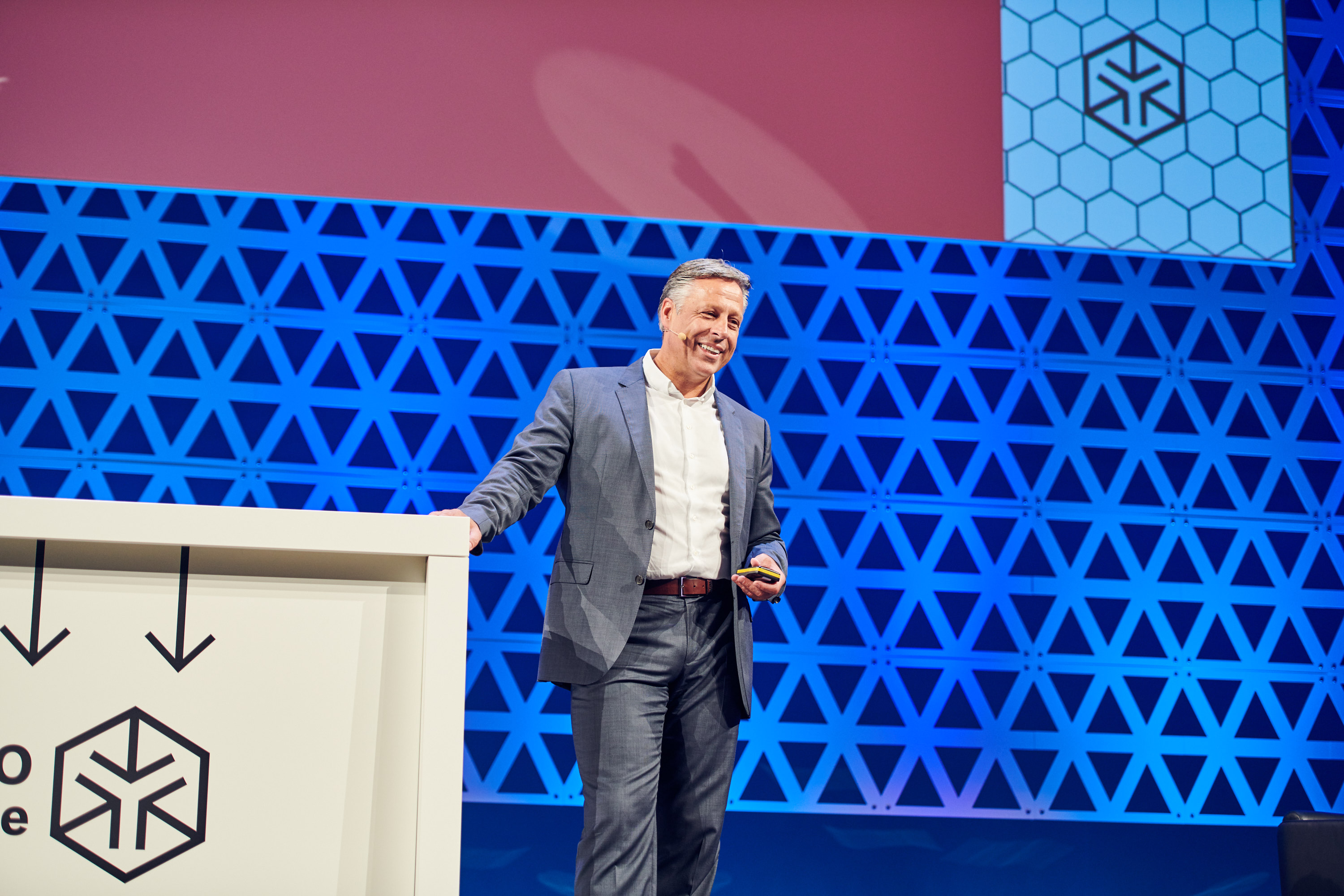 "Everyone can make suggestions, everyone is listened to, mistakes are tolerated." That is how Stefan Mennerich described the climate at the digital unit at FC Bayern. Digital strategist Benjamin Stoll added: "Thinking digitally means to be prepared to make mistakes and to learn from them. And to be courageous, i.e. experiment."
Stoll spoke about one of the experiments that definitely were successful: the "Augmented Reality" function that FC Bayern has integrated into its app. An experiment that allows supporters to bring Arjen Robben or Manuel Neuer into their own bedroom with the aid of AR or to pose with them – virtually – at any remote location in the world.
With content and the brand's reach at the beginning, followed by engagement and development of the relationship with users, monetization features at the end of this chain, as Stefan Mennerich explained: "It is not until users have registered with us and have become regular visitors who engage with us that we can think about monetization."
The club decided to create a separate subsidiary, FC Bayern München Digital & Media Lab, with media director Stefan Mennerich acting as Managing Director. "We build the IT for other clubs, provide them with digital consulting services, implement technical platform enhancements – and we offer all this to customers outside our sport as well."
Stefan Mennerich explained why FC Bayern 4.0 was moving beyond the classic areas of revenue creation: "The FC Bayern brand is so big that we need to diversify with the aid of digitalization. We shall operate as an agency as well in future. That is the way for us to achieve further growth. The classic revenues from sponsorships and TV will reach their limits at some point, and we are entering other business areas."
In addition to all the social media platforms, FC Bayern is now also becoming active in the areas of AR and VR, block chain, and drones. "I have no idea what else will be coming along," said Mennerich, "but we shall do our best every day to keep coming up with something new." To Bayern's media director Stefan Mennerich, a digital mindset is characterized as follows: "The digital transformation is a perpetual beta phase."