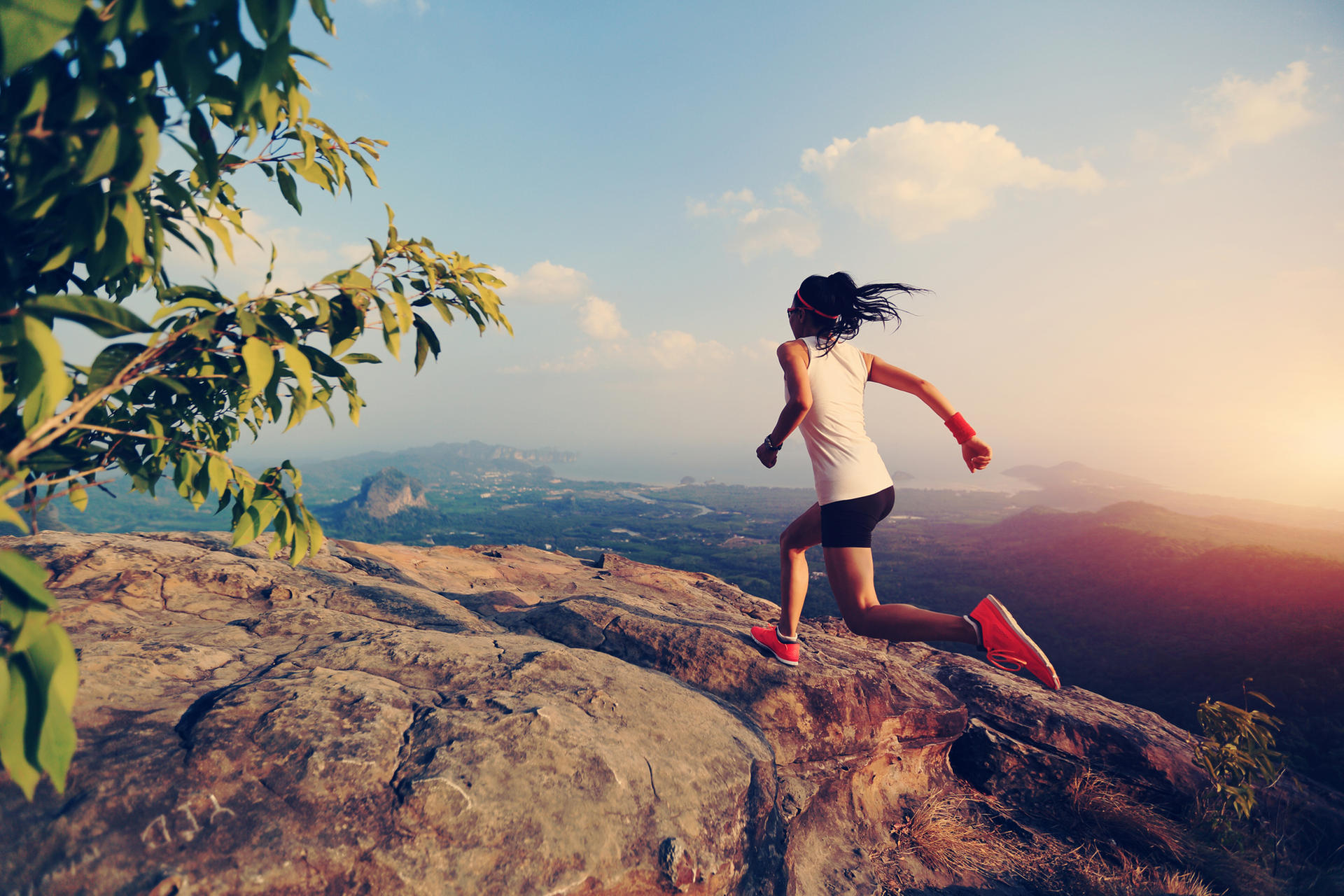 These growth figures are not particularly surprising in the context of China, but as is often the case, the devil is in the detail. Mere growth is no guarantee of quality, even where trail running is concerned. 
What sports are favored in China? Click here for the most popular sports...
In fact, it seems to be that quantity is currently winning out over quality, and many organizers are only in it to make a quick profit. "Often these races are initiated not out of love for the sport, but the love for money," explains Pierre-Arnaud Le Magnan, Distributor for BV Sport in Asia: "And a lot of the time it is precisely these events that disappear from the picture after one or two years."
Le Magnan, who has more than 20 years of experience in China, has witnessed the development of trail running at first hand. He markets for BV sport compression clothing in the Asia-Pacific region.
Booming rural exodus because of outdoor sport
"Trail running events are simply another line of business in China, comparable to the boom in marathon running a few years ago. And with more people moving into cities, outdoor sports will be a subject that continues to gain in importance."
One factor that strengthens the trail running boom is both a blessing and a curse. As has already been the case with many other sports disciplines, the government knows that promotion from the state has lots of positive effects on the population. For trail running, this means among other things that the hurdles and requirements of organizing a race are significantly reduced. 
Trail running: How the community ticks and what mountain runners expect from equipment
"There should at the very least be some sort of compulsory checklist for race organizers," according to Le Magnan. "Perhaps things will improve with the founding of a national trail running association."
Of course, there are also exceptions, such as the "Ultra Gobi" race or the "Hong Kong 100", both of them have been meeting western standards for a long time, and in some cases, even exceeding them.
Warning at ISPO SHANGHAI 2017
Janet Ng, presidium member and treasurer of the International Trail Running Association (ITRA), is certain, that various negative experiences could already threaten to cause lasting damage.
"The danger is very pressing. It only needs a few badly organized races, or even worse, accidents, and athletes will move on to the next big thing," said Ng, who presented the work of the non-profit organization at ISPO SHANGHAI 2017.
The final report: See how ISPO SHANGHAI 2017 went. Learn more.
Runners, race organizers and national associations worldwide can join the ITRA, with the ITRA's main purpose being to improve the quality and safety standards of supervised races. In mid-2017, the ITRA recorded around 850 race organizers, 2,900 paying runners and around 30,000 members who don't pay.
Trail running for women is becoming more and more interesting 
But as well as all the warnings, Ng also refers to a very positive development. The famous "Ultra Trail du Mont Blanc" race, UTMB for short, is expanding worldwide with its incorporated UTMB brand, and has initiated the Gaoligong by UTMB in China for 2018. "Through this expansion, quality standards can be implemented throughout the country. I see this as a very important step," says Ng. 
In addition to the new UTMB race in the coming year, Ng also had the honor of announcing Mira Rai as the National Geographic Adventurer of the Year 2017. In awarding this Nepalese female trail runner, "even more women will be encouraged to give this sport a try."
Why trail running is the perfect sport for women. Read here...
Ng puts this development into a historical context: "If you think that not too long ago, women were not allowed to take part in marathon running, Mira's distinction is a milestone for women in the long-distance discipline."
China still needs more time
The market for female trail runners has now developed so far that there are races for women only. Ng strongly doubts whether that is really needed.

What however would be of significantly greater benefit is: "If companies would concentrate their products more specifically on the needs of women. There is still some potential here, particularly with backpacks and shoes.''
But considering all of the problems in the trail running scene, Ng and Le Magnan both agree that the sport is on the right track in China, it just needs more time. "Trail running has existed in Europe for more than 15 years, but in China, it has only been around for 3 or 4 years. Naturally, knowledge in this area needs to take the time to develop," says Le Magnan.