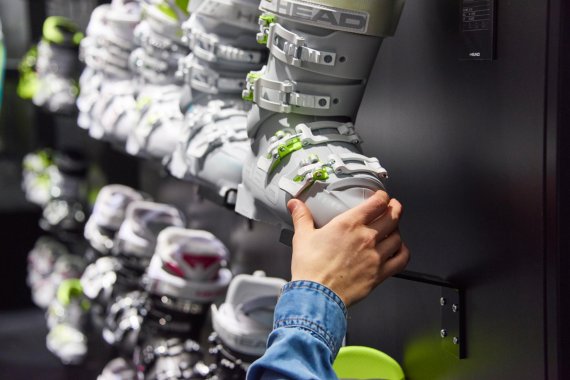 For many years, retail and industry had the same maxim: The sooner the product is on the shelves, the sooner it will be sold and the higher the chances of selling it at full price. First in – first out. For a long time, that was the idea. However the past few years have revealed that this strategy no longer applies and is very risky.

Insider knowledge from the sports industry – always available through webinars at ISPO ACADEMY. Sign up now! >>>
Consumers no longer stockpile. Every year, price reductions set in earlier as the start of the season is brought forward. As a consequence, margins are eroded, capital lockup in retail increases, limits shrink and the air becomes ever thinner for retailers. Even the most remote retailers in the mountainous regions are not able to keep up. Price has become all-consuming across the globe.
More delivery dates imposed
Jochen Lagemann, Managing Director at PrimaLoft Europe & Asia, is convinced: "Matching our collections more closely with consumer demand would allow retailers to sell them at full price for longer."

He advocates the introduction of more delivery dates during the season with various focal points tailored to seasonal demands. An opinion that, in essence, the Federal Association of the German Sporting Goods Industry (Bundesverband der Deutschen Sportartikelindustrie, BSI) shares, and it has made the first step by introducing two delivery dates per season.

This offers consumers new incentives and improves retailers' cash flow. "Though this has been common practice in the fashion industry for decades, some sports retailers have not even considered it," Lagemann continues.

So it is no coincidence that an increasing number of fashion experts are finding their way into leading positions in the sports industry. They are to set companies such as Jack Wolfskin, Bench, or most recently Bogner, on the right course for the future.
Retailers (still) not prepared to introduce more collections
While the majority have agreed that more delivery dates per season are necessary, they are still reluctant to introduce several more collections. Producing these collections, such as a pre-collection and main collection developed in house and closer to market demands, also means more pre-order dates. "Retailers don't have the time for this," was the feedback most brands gave.

Melody Harris-Jensbach, once on the board for Esprit and now CEO at Jack Wolfskin, helped to pick up the pace at her former employer: "I participated in the shift from two to four and all the way up to twelve collections a year. But the outdoor market is very traditional when it comes to collection rhythms."

Although Jack Wolfskin is already working to several delivery dates, "there aren't any key accounts saying we need four collections instead," she adds. 

Read an interview with Melody Harris-Jensbach here: Here's how Jack Wolfskin is reorganizing itself >>>

Schöffel has also started offering several delivery dates when it comes to ordering. But that is only supposed to be the beginning. "By 2019, we plan to increase our two-season structure to four seasons," CEO Peter Schöffel explains. "Four seasons would improve the outdoor industry – I see no other alternatives. Fashion leads the way."
Picking up the pace in one's own channels
While retailers still need convincing when it comes to equalizing delivery dates, manufacturers have long been forcing the pace within their own channels. Brands can generate their sales figures using their own stores and online shops – a key building block in the process of improving their product development and seasonal planning.

"We need to work even more closely to market demand, to see what customers need," Alexander Wirth explains. Wirth, who took over the leadership reins at Bogner last year, used to work in the management at Ralph Lauren.

"At the end of the day, what matters is delivering exactly the right products at exactly the right time. We are working on steering sourcing, production, and delivery in the right direction to make this possible."

He can also envision "relocating skiwear from the cities to the ski resorts in the long term, in order to avoid early price reductions and products being held in store for such a long time."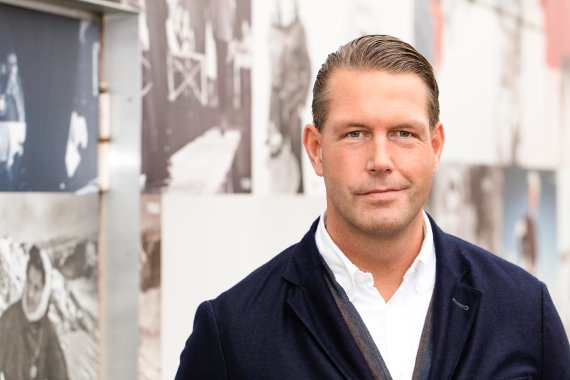 In addition, products need to be integrated into brand communication much more than previously. Jeremy de Maillard, VP Marketing The North Face EMEA: "We aim to become much more agile. We are working on having a story for all types of weather and thus being able to react to demand and changes as quickly as possible."

Similarly, here, measures will initially be introduced in the brand's own channels and some select partners.
Faster lead times
That is what suppliers have been working toward. Jack Wolfskin wants to reduce the production process, from initial development to delivery, from 18 to 12 months. For a long time, the long production times for functionally designed materials and the frequently expensive production of functional clothing didn't allow for a faster pace.

However, this has begun to change significantly. Primaloft, for example, has been working on a sharp reduction in delivery times. "We have created additional production capacities in both old and new regions in order to close the gap between ourselves and our customers' productions," PrimaLoft's Jochen Lagemann explains. "This allows us to pick up the pace in our logistics and even make adjustments in season." 
More collaboration between retail and industry
Ultimately, it is all about creating a tighter collaboration between the industry and retail. At ISPO MUNICH 2017, BSI called upon the industry to join the BSI Sport Clearing Center . The aim of this push is to accelerate and drive the exchange of data between retail and industry within the sports industry.

"At the moment, we are working on signing companies and trading partners up to accelerate an exchange of data, as well as ordering and delivery processes, between industry and retail," Nicole Espey, CEO of the BSI, explains.

She adds: "Of course it would be preferable for this to lead to faster sales reports on the part of retailers in order to accelerate planning processes such as seasonal planning or determining the use of various spaces. Our aim is for at least the 15 largest market players to join us in the first year, so that's Intersport, Sport 2000, Globetrotter, etc. Intersport is also currently investing in the process of digitization, describing the changes as the "most significant transformation in company history."
Insider knowledge from the sports industry – always available through webinars at ISPO ACADEMY. Sign up now! >>>
Conclusion: Whether retailers will be able to align themselves to be closer to market demands is very much dependent on the success of a collaboration between industry and retail in future. The slower and more sluggish the collaboration process, the less likely it is that any change will happen. And the greater the likelihood that smaller retailers will be ignored.