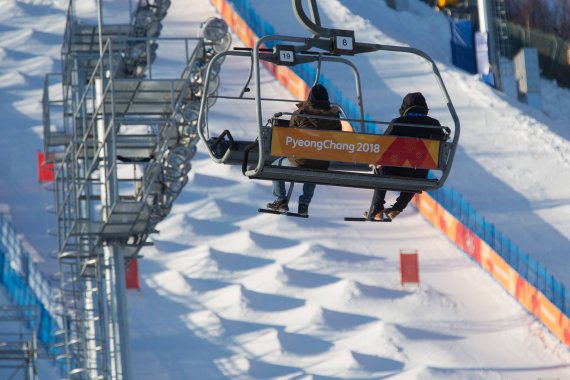 Mr. Scherge, in a nutshell: What does Team Snowstorm do?
We provide sportspeople and enthusiastic amateur sportspeople in the winter sport disciplines with technical support for skis through to runners; we are a network of industry partners and institutes and offer exciting sport and leisure topics as a reward for our partners. For this reason, we are also an advertising platform for individual websites and innovations.
How did Team Snowstorm develop; how long has it been around?
In 2012, we started in the paraskiing area in the Nordic disciplines of biathlon and cross-country skiing by optimizing the competition areas, and preparing and developing sleds for the athletes. At that time we had our eyes firmly on the 2014 Paralympics with our first partners; not we have more than 30 partners and we also cover the entire area of ski development through to market strategy.
And you are involved in the Olympic Games in Pyeongchang.
Correct. We deliver a far more exact weather report than the official one, which is often extremely inadequate due to it not being sufficiently up to date. The global weather network is exact to around 15 kilometers. With the help of mainframe computers, we can be exact to an area of two by two kilometers – for example, via the Olympic cross-country ski run stadium.
Is it the first time that you have offered this weather report?
We accompanied the Paralympic team in Sochi and the DSV's biathlon team in 2014. The weather conditions were extremely exciting due to the weather influence from the Black Sea. The high temperatures, combined with high humidity, escalated, moved over the Caucasus and, very surprisingly for many, a meter of snow fell overnight and the start of the event was suspended. We can predict this with our Snowstorm partner at the Karlsruhe Institute for Technology, and are in contact with the on-site technicians up to one hour before the competition.
Who are your partners in Pyeongchang?
Again the German Paralympic team, a German Olympic Team with whom we have no advertising contract as yet, and another European team.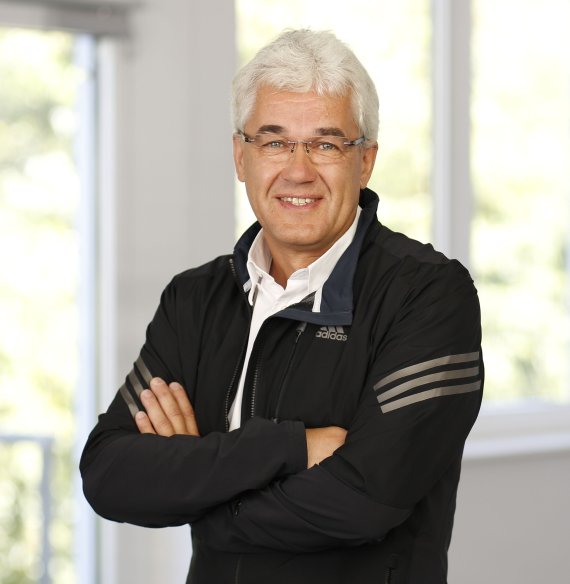 What is special about the weather in Korea?
The weather on the Korean peninsula has a three and four-day rhythm which is relatively periodic: Three days cold, four days warm. Combined with a difference in day and nighttime temperatures of almost 20 degrees.
Above all, there is an enormous temperature difference between eight and ten o'clock in the morning – if someone goes out at eight o'clock with their equipment optimized accordingly but it is ten degrees warmer at the start of the event, the odds of them doing well are suddenly far worse.
In this case, the official weather report can send teams off on the completely wrong track. We now also have on-site technicians who supply us directly with data, which means the adjustments we make to our weather reports are even more current.
And if one of your partners ends up getting a medal, can you give yourself a little pat on the back as well?
I would say that one percent of the success here belongs to us. We are naturally also part of the cheer squad in real time during the competitions. We also support another exceptional athlete there who is not taking part in the Olympics. Ricardo Adarraga, the Spanish speed skiing champion.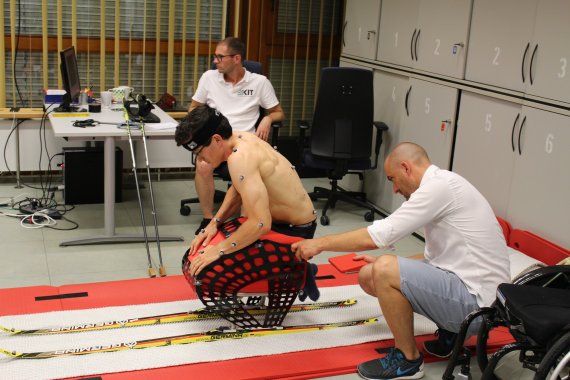 Speed skiing? A very special type of skiing in which you shoot down the slope at 200 km/h.
Ricardo was born in 1965, so he is anything but a firebrand. He has a shrewd, judicious head, and prepares very meticulously. We work very closely with him.
How does that work in concrete terms?
Depending on the weather, we optimize the ski surface, proportions, edges and balance together with him just before the races. In the area of customized adjustment, we work principally with a molibso pressure plate, among others, which is equipped with 15,000 sensors. First, we put athletes onto this plate barefoot and get them to walk on it; it's then examined by specialists.
We can then deduce from the printed picture whether someone has a knee injury or has ruptured a cruciate ligament, depending on how they move. We do the same again with their boots and skis on, which then allows us to customize the material down to the smallest detail.
The subject of databased customization is now also reaching amateur skiers; there have been some significant changes in this area in the last few years.
One would think so. I phoned a ski retailer who told me how things often work: People pay EUR 1,000 and buy skis simply because they look good. It's like buying wine based on its label. So: Yes, there are options there for amateur sportspeople – they just ought to make use of them far more often! After all, it's not just about comfort but primarily about safety.