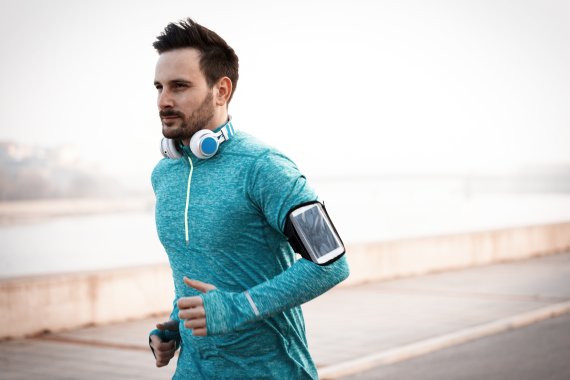 The customer should always be the center of attention. For brands and dealers of the sports industry this is also easier said than done in times of digitalization. One of the most successful examples of the consistent implementation of this customer centricity philosophy is Keller Sports.
In the run-up to the second ISPO Digitize Summit on July 3rd and 4th Managing Director Marcus Trute reveals a few of his company's recipes for success and identifies important challenges for the players in the sports industry.
ISPO.com: Costumer Centricity is one of the big buzzwords of today. How does your company actually succeed in always focusing on the customer?
Marcus Trute: It all begins with the fact that we have already anchored the principle in our corporate strategy that the customer or target group must always be the focus of our actions. In concrete terms, this means that we always want to get to know him better. This is why we constantly conduct surveys of new and existing customers.
To this end, there is a constant exchange with our key brands, which keep a constant eye on the market in the various areas, even with a great deal of data. This is how we define the relevant target group for each sport. These must then be constantly adapted: The wishes of target groups are changing faster than ever these days.
So Data is actually the king of your company. What other tools do you use to keep your finger on the pulse of the buyer?
We also have our sMiles app to communicate even more directly with the customer. In this way, we learn how and where our target group runs. There is also our Brand Experience Store, where our running groups start twice a week. So we have direct contact. Target group is always such a big word, but so the customer automatically takes center stage. We then align our assets on the basis of all these findings: From the social media tools and brand selection to the Internet presence with a tailor-made customer journey.
How often do you adapt your orientation to the needs of the target group in the ever more fast-moving times?
We continue to optimize our Customer Journey in two-week sprints. This can mean, for example, that the banner layout on our site is changed. But even then, we always first test how customers react to it. There are then so-called A-B tests. A number of customers get the new A version, others the previous version. And then we compare the KPI's like conversion rate or click behavior in both versions. And ask us: Has usability really been improved for users? Only if this is the case, the new version will go live for everyone.
You have defined Running/Training as a core sport for your customers. How did this happen and why, for example, is soccer not one of the core topics of your company?
We found in the surveys that most customers from our target group practice running. This is the core sport that you do to be fit for other sports: For example mountain sports, tennis or skiing. Most of our customers are between 25 and 50 years old and lack the time for team sports. Now, for example, one could have said in 2014, after the World Cup title for the German soccer players, that the focus is increasingly on soccer. But we deliberately didn't do that. It would interfere with the customer's satisfaction experience because we would then have to change our entire appearance.
Are there any new sports that you will increasingly focus on in the future?
We have asked our customers about all sports and swimming is very often mentioned. This could become something for the future, if this picture is consolidated. In general, the trend can be observed that everything is mixing more and more. People want products that they can use for different sports - whether it's running, training, tennis or mountaineering.
Why did you start Keller X as an independent lifestyle brand?
There is a target group that does a lot of sport, but at the same time is lifestyle-affine. This is the result of the analysis of our data and market research. Certain products such as sneakers or fashion textiles are also increasingly worn in the office or in the evening. Keller X is the leading destination for re-defined sports lifestyle with high-fashion focus, techwear, progressive sneakers and limited collab products. There was no other provider that served this target group as conceptually as we do in the premium segment. So we want to use this gap in the market, which also exists according to our top brands like Adidas, Nike or Puma.
These brands also play an important role in your stationary Brand Experience Store in Munich...
This is not a normal sports shop, but an important part of our multichannel approach. We want to give our target group the opportunity to experience new products and brands in a haptic way. We do shootings and videos here. This is how an innovative customer experience for the World Wide Web is born. This enables customers throughout Europe to have a live experience without us having to have stationary shops everywhere.
Are there any competitors who are also well on their way in terms of Costumer Centricity?
I think we've set some trends over the last 13 years, like with our sMiles app, and we see that some of our competitors are close to us. The best example of this is mountain time. The fact that more and more companies are making great efforts in this area is good news for customers and for the future of the entire sports industry.
Nevertheless, many customers in the ski sector, for example, complain that there are far too many products on the market and that the needs of the target group are not taken into account...
I also got to know the other side of the industry and understand the problems of brands. In fact, there are too many products on the market. One of the core tasks of the next few years should be to sharpen the product ranges and to respond more to the interests of the customers.