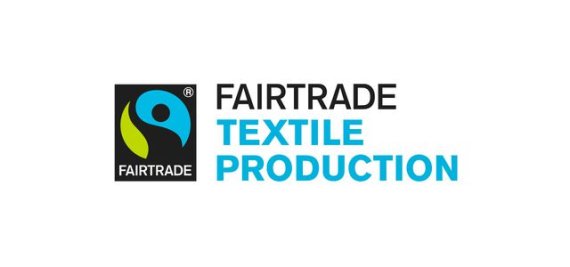 Fairtrade International, the umbrella organisation of a total of 25 mainly national Fairtrade organisations, created the first Fairtrade Cotton label in 2005 and extended the standard, which until then had specialised in the cultivation and trade of food, to cotton for the first time. In 2016, a further seal for the textile industry was added, which not only takes into account the production of cotton, but also looks at other fibres and the entire supply chain: the "Fairtrade Textile Production" seal. It is intended to improve the working and living conditions of people in textile production.
The most important difference between the Fairtrade textile standard and other socially oriented standards and initiatives is the requirement that certified companies must undertake to implement living wages within six years. In many countries, the minimum wage prescribed by law or customary in the industry is not at a level that ensures a livelihood. Fairtrade determines the level of the living wage on the basis of existing collective agreements negotiated with local trade unions or regional benchmarks.
Other important requirements include occupational health and safety, a ban on forced labor and child labor, freedom of assembly for workers, a ban on harmful chemicals, and the provision of training and education for employees so that they are aware of their rights and can assert them.
To be able to use the textile seal on the finished product, the textile must consist of at least 50 percent Fairtrade cotton or other responsibly produced fibres. These include, for example, "Cotton made in Africa (CmiA)" and the "Better Cotton Initiative", as well as other organic-certified fibers according to national organic standards. The cellulose fibers of the Lenzing Group, such as Tencel, are also included. In addition, all factories of the next processing stages must be Fairtrade certified.
On each Fairtrade textile label, an accompanying text explains the extent to which the company or brand has already achieved compliance with the standard for their respective supply chain. Consumers can see whether the product comes from a supply chain where living wages have already been achieved, or whether living wages are still in progress according to the six-year time frame. It is also labelled to show whether the product contains Fair Trade cotton or other responsibly produced fibres.
As the requirements for the product label are very complex, there are currently no certified products yet, but the first factories have been certified. Regardless of the label, companies can always participate in the Fairtrade textile programme to receive support in improving working conditions in the supply chain.