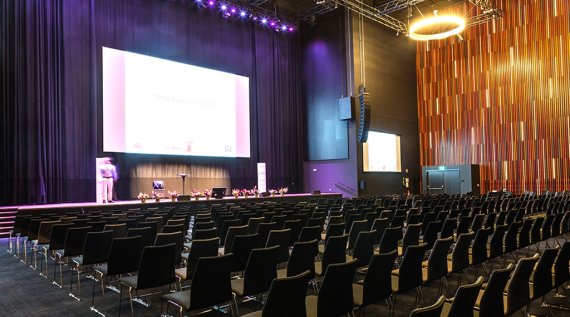 For Malmö, EOG and SOG had been able to win well-known speakers for the programme. The motto of this year's event was "The Outdoor Industry - A Perogressive Business Sector: Outdoor Digital". And of course the topics sustainability and retail also were often the focus of keynote speeches and presentations.
"Retail is not dead, only boring retail is dead" was one of the core sentences here - coined by Markus Rech, CEO of Sport Scheck. Tobias Gröber, Head of ISPO Group, also highlights the networking opportunities at the Summit, which are "great every year".
Speakers besides Rech were for example Thule CEO Magnus Welander, Erik Ahlström, who has made a name for himself with Plogging, and Mammut CEO Oliver Pabst.
Next year's Summit will take place in Interlaken, Switzerland. This was announced by Mark Held. And the date has already been set: the event will be held from 26 to 27 September;
Even then, the most important outdoor stakeholders from manufacturers, agencies, media, dealers and suppliers will once again come together for an industry exchange.