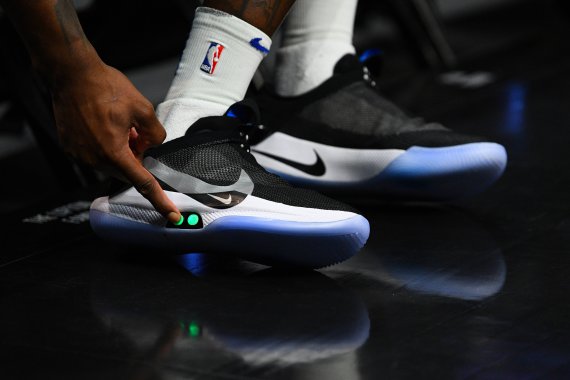 Nike once again leads the Brand Finance "Apparel 50" ranking of the world's most valuable apparel brands. In 2021, the US sporting goods company topped the ranking for the seventh time in a row.
With a brand value of $30.443 billion, Nike lost value compared to the previous year (2020: $34.792 billion), but the lead over Gucci in second place is still huge (Gucci 2021: $15.599 billion).
Adidas ($14.342 billion) is ranked in fourth place. The Japanese clothing and sports brand Uniqlo ($13.071 billion) is seventh.
Among the big winners in this year's ranking are Fila and Bosideng. Fila's brand value increased by 68 percent year-on-year to $2.7 billion - the largest increase in value of any company in the top 50. The main reason for this are the strong sales figures at the end of 2020 on the Chinese market. Fila climbs to 33rd place from 50th last year.
With a 39 percent increase in value to $1.5 billion, the Chinese down and outdoor expert Bosideng is the third-fastest growing brand in 2021 and enters the ranking for the first time in 50th place.
The North Face (16)

Anta (17)

Puma (20)

Under Armour (29)
Pandemic-related, the total value of the 50 most valuable brands dropped 8 percent from $301.9 billion in 2020 to $276.4 billion in 2021.
Richard Haigh, Managing Director, Brand Finance, commented: "2020 was undoubtedly a tough year for the apparel sector. Global and widespread economic disruption caused a sharp decrease in demand and lockdown-induced store closures forced brands to digitalise quickly or face dire consequences to sales and profits. Despite the total brand value of the world's top 50 most valuable apparel brand declining 8% year-on-year, on the whole we have witnessed remarkable agility and innovation across the sector, which will no doubt stand brands in good stead in the coming year."
The brand valuation consultancy Brand Finance publishes its Apparel 50 report on the most valuable and strongest apparel brands annually. Brand value, according to Brand Finance, is calculated from "the present value of earnings specifically related to brand reputation. Organisations own and control these earnings by owning trademark rights." The determining value for the ranking is the calculated brand value for January 1, 2021.