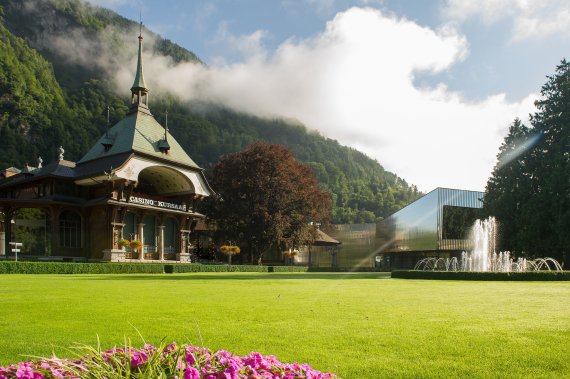 The final speaker added to this year's line-up who will explore this year's Summit theme: The Outdoor Industry - Redefining Boundaries, is Malcolm Newbery of Malcolm Newbery Consulting, who presents his keynote: Redefining your Supply Chain for Today's World.
 
Clothing is seasonal and fashionable. In today's world, the fashion industry has changed its supply chains from rigid to reactive, from slow to ultra fast. Has the outdoor clothing sector a right to ignore these changes? Or must it come to terms with them, in spite of its inherent difficulties?

Malcolm will also present a breakout session: Omni-Channel Pricing, Sourcing & Stock Control, which follows on from his keynote.
Furthermore, the EOG announced the complete timetable of the EOS 2019 which can be found here.

 
A few weeks ago, the EOG announced Pippa Goodman from Foresight Factory, Marta Pellegrino, Sustainability Specialist from Oberalp, and Kai Landwehr, Head of Marketing at myclimate, are be won as new speakers for the EOS 2019 with its focus on "The Outdoor Industry - Redefining Boundaries".
Pippa Goodman's keynote on "The Changing Boundaries of Engagement" highlights the value consumers place on their own physical presence that is similar to time or money. Consumers are becoming more selective about the places, leisure activities or stores that they choose to engage with in person.
The presentation on "Partnering for a More Sustainable Business" will be hold by Marta Pellegrino and Kai Landwehr. They both show how Oberlap - parent company of Salewa, Dynafit, Pomoca and Wild Country - monitors and reduces its carbon emissions in collaboration with myclimate. Oberlap wants to set the course for ecological and economic success in the future with a three-stage solution.
In addition to many keynotes, presentations and workshops, the European Outdoor Summit also offers a networking evening with a BBQ atmosphere and much more. Tickets for the European Outdoor Summit in Switzerland are available here for 650 Euro.
Anne Skare Nielsen - Future Navigator:  From More To Better (or Why the Next 10 Years Will Be Amazing)
Pippa Goodman -Foresight Factory: The Changing Boundaries of Engagement 
Marcus Dapp - Swiss Federal Institute of Technology:  Finance 4.0 - The Dawn of Open Cryptoeconomic Networks
Marta Pellegrino – Oberalp: Partnering for a More Sustainable Business
Kai Landwehr - myclimate: #FridaysForFuture Meets the EOS - The Temperature on the Streets
Steve Scott - Kendal Mountain Festival: Redefining Boundaries – An Evolution of Outdoor and Adventure Filmmaking
Chris Doyle - ATTA: Forging New Paths: Accessing Gear-hungry, Passportwielding Adventure Travellers
Magnus Ohlsson - We Hunt For Heads: The Challenge of Change 2020
Richard Leedham - Outdoor Gear for Good: Working Together to Turn Our Trash in to Treasure
David Ekelund – Icebug: Taking Climate Action - An Opportunity You Can't Afford To Miss
Scott Nelson - European Outdoor Group: Single Use Plastics Project: Reducing and Eliminating Plastics from the Outdoor Industry Value Chain
Benita Matofska - The Sharing Economy: Become a Changemaker Company of the Future
Tomas Vucurevic – BRAIND: Redefining Boundaries - From Performance to Purpose - Towards a Next Generation of Ingredient Branding
Jeppe Thøgersen - Silkeborg Kommune:  The Silkeborg Project - Outdoor as a Central Part of Local Government Strategy
Jens Klein – AMSilk: The Polymer Industry's Unsolved Dilemma
Donna Carpenter - Burton Snowboards: Staying True - The Importance of Company Values
Jamie Andrew OBE: Beyond Boundaries
Wolfgang Greiner - Journalist & moderator for the EOS 2019