Ultra describes the scale of the competition and means a further distance than normal. In many endurance sports, there are competitions over ultra distances, not only in running. In running events, all races over the marathon distance (42.195 kilometers) count as ultra. In the case of mountain running, the altitude meters are then added. The International Trail Running Association (ITRA) therefore also measures ultras according to so-called Effort Points, which are awarded for each kilometer and for each 100 meters of ascent. If you follow the ITRA logic, ultratrails start at 115 points and last more than eight hours. For some particularly hardcore runners, however, ultra distances start at 80 kilometers.
The world's best-known ultratrails and at the same time the best-known races are usually the Ultra-Trail du Mont-Blanc (UTMB) in France and the Western States 100 and the Hard Rock 100 in the USA. In the Alps, the Grossglockner Ultra-Trail is one of the best known and most popular events.
This year, the athletes also had to contend with rain and wind on the technical routes around Austria's highest massif. However, the winner over the 85-kilometer distance, Brooks athlete Jordi Gamito Baus, was happy to tell us his tips for surviving long distances. And Dynafit athlete Eli Anne Dvergsdal, who had to cancel the Großglockner due to illness, tells us various success factors, including health.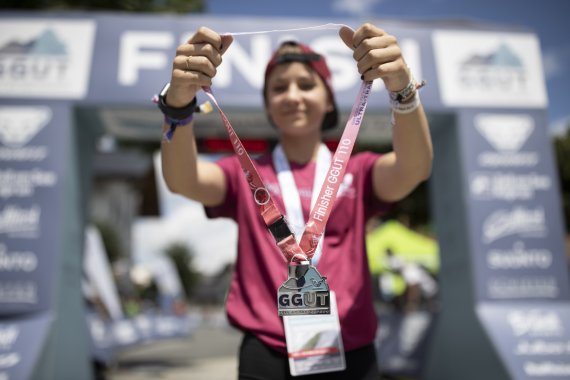 For ultra races, you have to learn how to manage the physical and mental stresses optimally. Training is the main way to do this. Not only physically, but it is just as important to build up mental strength and develop a good strategy. At the same time, you should remain flexible: Anything can happen on the many kilometers, and most of the time it's things you didn't expect and for which you have to find a solution.
There are numerous training plans online that can be adapted to your own goals and circumstances. Distances should be increased continuously. Of course, the same applies to the distance chosen in the race. "Don't start at 100 kilometers, but maybe 15," Eli Anne Dvergsdal sums it up. Overall, it takes quite a bit of time commitment, so a lot of training hours should be scheduled for running. The trail runner also recommends setting a goal early on and training toward it, as well as alternating different units, which also makes training more fun.
Jordi Gamito relies on plenty of rest and sufficient sleep in the week before the race. Another tip is to sleep in advance and start the race with as much sleep as possible. Because in most cases, the night before the race is short and restless. Because many ultras start in the evening or go into and through the night, which is why you can assume only a few hours of sleep. "Sleeping in advance is unfortunately not always possible, however, if you have children, for example, or even a long journey." However, a nap during the day after arriving at the venue can already help to get off to a good start in the race. And of course one thing is important above all: "Stay healthy and don't get sick," states Eli self-deprecatingly, who was unable to start at the Großglockner due to illness.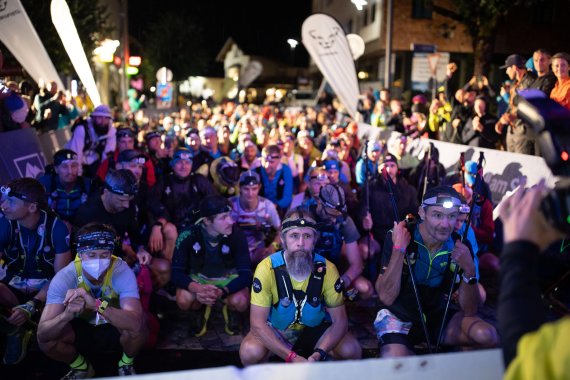 Even beforehand, it helps to know the course in the planned race and to prepare specifically for the specific conditions. Eli does this by looking for similar courses in her preparation. In the case of shorter races, which generally have similarities with the intended course in terms of character and technical requirements, i.e. the nature of the surface, the gradient or even the elevation profile, you can practice in advance. Or even, if possible, run parts of the course on a trial basis.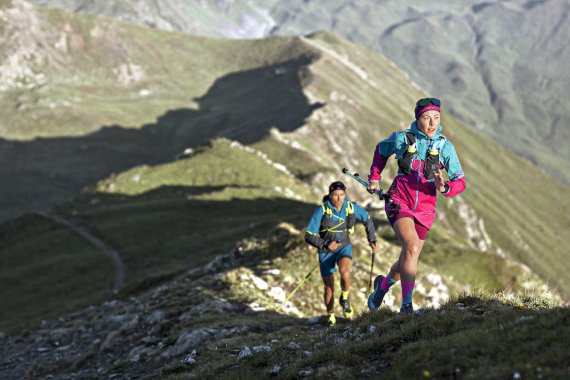 "I try to memorize important points so that I can divide the long course into sections that can be checked off," says Eli Anne Dvergsdal, explaining her strategy. At which point in the race does the greatest difficulty await? Where is the biggest climb? Where does the downhill get technical? Especially when running in the dark, she says, it's a big advantage to have as much information as possible about the course. And, most importantly, to celebrate when you've conquered and passed difficult sections or certain milestones in the race. Gamito also takes a similar approach, "I think beforehand about how long it will probably take me to get to certain waypoints and think step by step. Most of the time, I try to memorize the route in 20-kilometer chunks."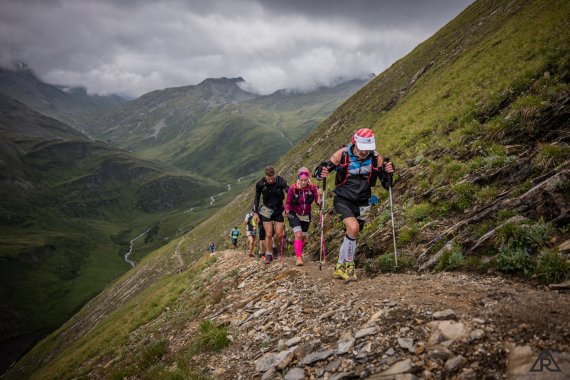 No chomp, no steam - a motto familiar to anyone who has ever dealt with the subject of energy supply over longer distances. It is clear that the body must be well supplied when it burns countless calories over hours. Taking in enough nutrients - without getting stomach problems or throwing up - this is one of the most important factors for success in ultras. "You shouldn't try anything new in the race, because you don't know how your stomach will react to it." So better to test during the long training runs. For Jordi, gels and also instant baby porridge with cereal have proven successful. His wife prepares these for him, and she also supports him during the race.
The personal crew on the course, consisting of friends or family, also plays an important role. Encouragement and motivation from supporters provide unimagined drive. "I tell them that, too, because then hopefully they'll keep coming back to watch and cheer," Eli says.
Supporters can also keep a fresh change of clothes, socks and shoes on hand along the course, which can make a big difference, especially toward the end of the run. And spare gear isn't amiss either, for example, if a pole breaks.
Even when things get really tough, the interviewees all have no problem with motivation. "Do you like the mountains? Yes? Okay, then run and enjoy them," is how Jordi Gamito sums it up.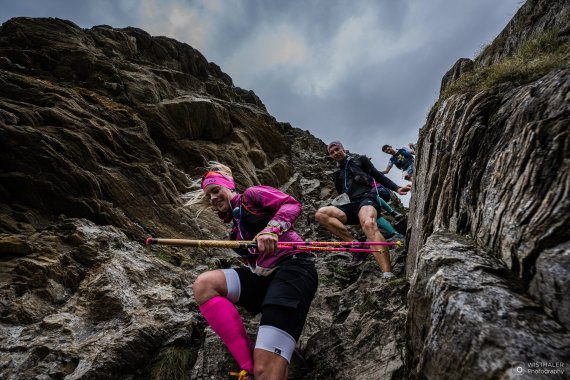 "Eat a lot, walk a lot, sleep a lot - that's it," Jordi Gamito sums up his tips. "But don't write it like that," he adds with a laugh. Because it all comes down to the right diet, of course, as well as the right mix of training and recovery. What works for some, however, does not necessarily lead to success for others. Because every body is individual and that also applies to stomach, muscles or regeneration.
That's why before the Ultratrail, as before any longer run, it's important to get to know yourself better, try out foods and training methods, and gain experience. And the 40-year-old has another important tip for aspiring ultra runners: "Don't think too much! It's better to stay in the moment and have fun. That's more beneficial than too much pressure."