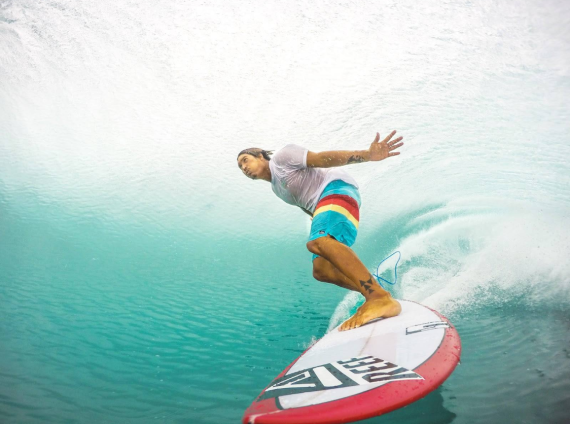 The surf and beach brand Reef has a new home: As the previous parent company VF Corporation announced on Thursday, Reef is changing hands and is now a member of The Rockport Group.
Reef will continue to exist as an independent global brand of the group and will continue to be headquartered in Carlsbad, California.
"Reef is a powerful brand with deep authenticity and an incredibly loyal customer base," said Gregg Ribatt, CEO of Rockport Group. "We are excited to work with the strong leadership team that has been guiding Reef through its brand evolution and resurgence. We believe in the team's growth plans across consumer, product and geographic expansion."
VF CEO Steve Rendle said: "Reshaping VF's brand portfolio to deliver sustainable, long-term growth and superior returns to shareholders remains our top priority. Today's announcement is another step toward delivering on the commitments outlined in our multi-year business strategy. We are pleased to have reached this agreement with Rockport. The Reef brand is an iconic, beach lifestyle brand, and Rockport is well-positioned to guide its next phase of growth."
VF Corporation is currently undergoing a period of change: the company is going to be split into two independent companies. Active lifestyle brands such as Vans, The North Face, Jansport and Eastpak will then be united under the name VF. The second, currently unnamed company will house denim brands such as Lee and Wrangler under its roof.