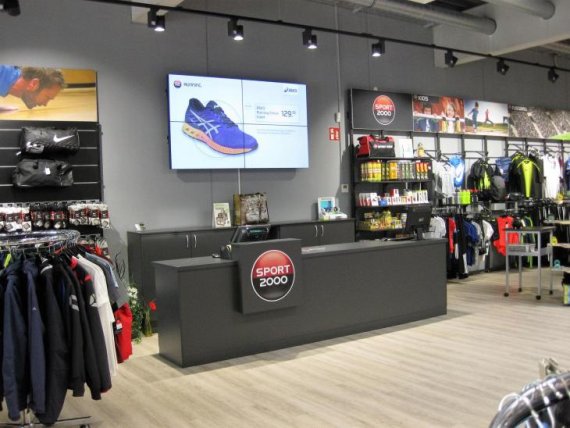 Europe's second largest sports retail network Sport 2000 International published its business figures for 2017 at its Annual General Meeting. The network's 4154 stores generated sales of 3.82 billion euros. The comparable figure for the previous year was 3.6 billion euros. However, this figure has already been adjusted for the sales of the sports retailer Sports Direct International (SD). The British dealer was no longer a licensing partner of Sport 2000 International in 2017. With SDI, the network achieved total sales of 6.9 billion euros in 2016.
In 2017, Sport 2000 International has added partners in the four new markets Spain, Belgium, Hungary and the Middle East.
successful, strong retail service organization in the sports retail sector and are pleased with a satisfactory increase in sales," said Margit Gosau, CEO of Sport 2000 International.
"We are now entering the next phase of our 2021 strategy for the future. The goal is to make Sport 2000 an integrated, vertically oriented retail service organization with strong decision-making ability and a strong consumer brand throughout Europe in the long term," Gosau continued.
Within the next two years, a new, uniform omni-channel platform is to be introduced. A clear focus shall be placed on the generation of point-of-sale data. "We see enormous potential in cross-border POS data collection in order to offer our retailers an even higher level of service in product range design in the future and to convince customers in the store," says Gosau.
Sport 2000 International intends to continue its expansion course. According to Gosau, the network is open to strategic partnerships, "especially in Great Britain and Poland".
The Supervisory Board of Sport 2000 International was also confirmed at the Annual General Meeting. Dr. Holger Schwarting, Chairman of the Supervisory Board of Sport 2000 Austria, was re-elected.