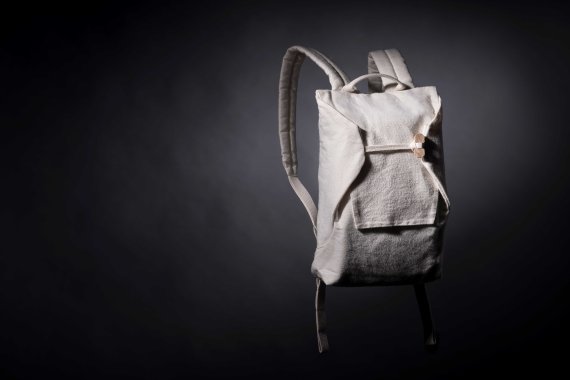 Since summer 2019, Bergans of Norway has been cooperating with the Finnish start-up Spinnova. A partnership on equal footing with the big goal of changing the textile industry:
Away from normal recycling material, towards a real recycling economy. "Collection of Tomorrow" is the magic formula: The material is organic and the consumer becomes the owner of the material with rights of use. A conversation with Christoph Centmayer, Sustainability Manager at Bergans of Norway, about cellulose, the Collection of Tomorrow and how the textile industry will change in the next ten years.
ISPO.com: It is not so long ago that the partnership was sealed and now with the "Collection of Tomorrow" future.labs.05 the first product of the collaboration was awarded with a Sustainability Achievement Award at the ISPO Munich ...
Christoph Centmayer: That's right, it's still very fresh and everything went super fast. In the spring of 2019, contact with Spinnova started. When it was clear that the prospects for cooperation were good, our two Futurelabs visionaries and our CEO flew to Finland very quickly. Immediately afterwards we had another internal meeting in a larger group, where decisions were made: Let's get on with it!
When you consider that lead times in the textile industry are usually two years and longer, it's outstanding that we have the backpack here now. Of course there are only 20 pieces, but the point is to show: It can be done!
And with it, the first wooden backpack was born...
Yes, in this first version the backpack is not made of 100 percent pure Spinnova fiber, we haven't got that far yet. But this is also very difficult, especially with a backpack, because a classic model uses many different materials such as metals, foams etc. In our model, the Spinnova fibre has been mixed with some organic cotton and ordinary cellulose fibres. The sewing thread is also made of cotton, the padding partly of wool.
However, these are all natural products to make the backpack recyclable so that we can return the raw materials to the cycle. The backpack buckles are accordingly made of wood, so that we also fully comply with the concept here. Maybe quite funny at this point: Johannes himself made the wooden buckles in his workshop at home, because he is an absolute tinkerer and perfectionist and it was an absolute no-go for him to mount a normal plastic buckle here.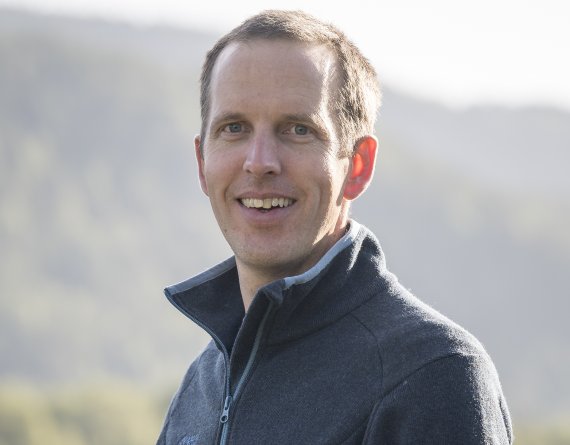 And where can you buy this backpack, which is a real "Limited Edition"?
Not at all. For this backpack you had to apply on our homepage. We deliberately presented the backpack itself on Black Friday in November together with Spinnova in Oslo. As a result, we have received worldwide applications online.
The subject is obviously working in the market. Is there anything else unusual in connection with the backpack purchase?
Yeah, there is. Because we could have decided to simply sell the backpack at price X. But we found that simply unsuitable at that point. We also wanted to draw attention to the potential of this fibre and that it is recyclable. And because of this, we thought about selling shares in the material. In other words, all applicants who get one of the 20 backpacks pay 150 euros or 1,500 Norwegian kroner and in return you get a share of the material, in this case in the form of a backpack
Another interesting aspect is that the applicants have signed a contract which obliges them to return the backpack to us. In other words, they have bought material shares and can use the backpack on loan. Because we want to continue research, want to get as much information as possible about how the material behaves in use, in order to be able to further develop the fibers and, above all, to be able to recycle them and process them into new products.
This means in simplified terms: I am a micro-owner of Spinnova material?
Exactly, that's the way to think about it. With the purchase price I acquire a piece of material that has been processed into a product. I get this on loan and send it back to get my fabric parts in another form, for example as a jacket, for loan again.
Is recycling management the future?
From our perspective, yes! Until now, the sustainability approach has been to use materials that are as sustainable as possible, but still sell more and more new products. At Bergans we have been very focused, for some years now, on promoting the idea of recycling and no longer just selling classic products and leaving the rest to the customer. That's all part of the story. Ultimately, all consumer behaviour must change.
In what way?
We would have to sell more of the benefits, i.e. work more on rental systems or offer after-sales services. Or take our re-design collection or the product return. All of this is already available on a smaller level, but in the future it should come to the fore even more. We are working very hard at our company to adapt and change our business model as well. Because we must adapt to new consumer habits and be prepared. As a company, we cannot trust that consumption will continue to buy products and that we will continue to exist for this reason alone.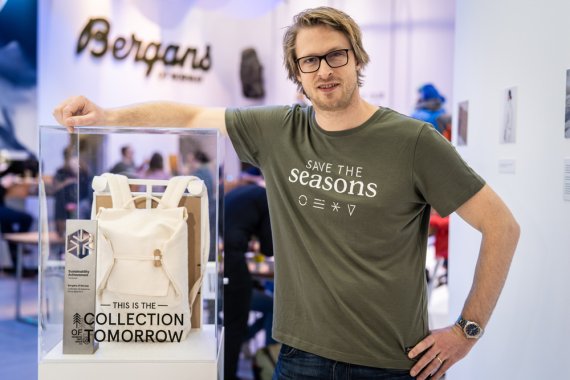 Has the topic really reached the consumer?
Yeah, I guess. But all in all, this changeover is a big task for all of us: manufacturers, dealers and consumers. Just take the accounting or finance department of a manufacturer: the idea of pure selling is deeply rooted there. A changeover to other consumption models will be a long process here, but it will be necessary.
And as far as consumers are concerned, many are already open to new approaches such as rental systems. But especially with clothing, this requires a long-term change in attitude. Rental has already made much more progress in many areas, which can be seen very clearly in other sectors. For example the music industry: Nobody buys CDs anymore, but people rent music online and pay a monthly fee for the use, i.e. listening to music. Who knows, maybe there will be such a disruption in the textile industry some day? Here you have to be prepared as a manufacturer ...
How did the cooperation between Bergans of Norway and Spinnova come about and what makes the Finnish company so interesting for Bergans of Norway?
Christoph Centmayer: Spinnova is a very technology-focused start-up company from Finland, with a lot of know-how in the wood industry, which is omnipresent in Finland. For their developments, they draw inspiration from nature, for example, how spiders produce their threads. This process gave rise to the idea of spinning a natural textile fibre from wood pulp.
Interesting. What exactly is the difference to other innovative manufacturing processes?
That this is a purely mechanical process, so that no chemicals that are harmful to the environment have to be used for it. Moreover, the production process is a closed cycle, for example, the water required for production is reused.
Are there other advantages?
Yes, absolutely. This textile fibre can theoretically be recycled indefinitely without losing many of its properties. This is the big difference compared to wool and cotton, which is already being recycled. But in these cases the fibres suffer during the recycling process and they lose their positive properties.
With a spinnova thread, the raw materials can be recovered to be able to make something else out of it. Maybe in the next manufacturing process we'll turn the backpack into a jacket, who knows...
Where will the textile industry move in the next ten years?
It's hard to say, but we want to set this off with Bergans ... Less product consumption, more recycling management. Business models must be changed globally. In the future, manufacturers will have to pay more attention to re-design, aftercare solutions, i.e. repair offers and also customer education.
The sale of products will no longer be the sole objective. In my view, these are all areas that can contribute to better customer loyalty, including through the retail trade. In times when stationary trade has to reposition itself in order to be able to compete with large online providers, the topic of service has to be written even larger. The changes play a major role here and can have positive effects.