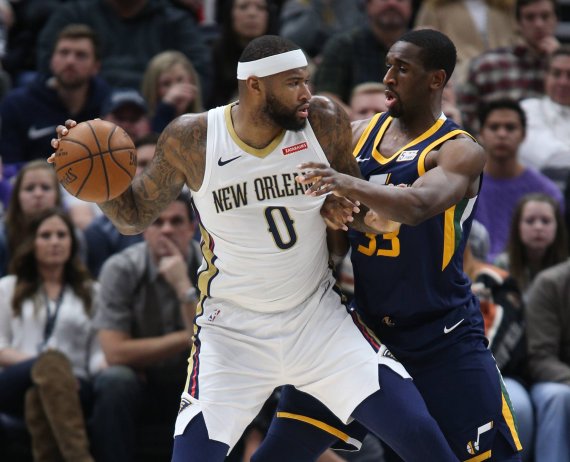 Shortly before the start of the season of the North American professional basketball league NBA, the sporting goods manufacturer Puma may have made a significant signing.
As the US sports channel ESPN reports, DeMarcus Cousins of the reigning champion Golden State Warriors has signed a "multimillion dollar contract" with Puma. The 28-year-old center is one of the NBA's best-known faces and has been in Nike shoes up to now.
Thanks to a contractual clause, the US group will still have the opportunity in the next few days to level the Puma offer in order to retain Cousins as Nike athlete in the future.
Even if Puma should lose the bidding with Nike, the advance with Cousins shows how serious the Herzogenaurach-based company is about this year's NBA comeback. Puma already partnered with several top talents and NBA veterans Rudy Gay and Terry Rozier in June and introduced rapper and music producer Jay-Z as Basketball Creative Director.
For Puma, it is a return to the NBA after the company last signed a basketball star with Vince Carter 20 years ago. However, the partnership was terminated in 2000.