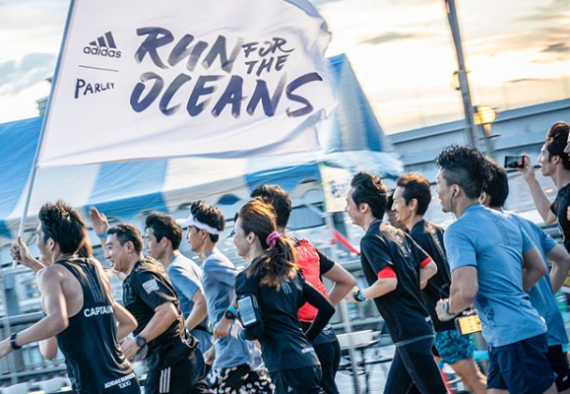 The sporting goods giant Adidas is still on the upswing. In the second quarter, currency-neutral Adidas sales increased 10 percent. Sales of the Adidas brand grew by 12 percent. This was due to the double-digit increase in Sport Performance due to double-digit increases in the training, running and football categories and the high single-digit growth in Sport Inspired.
"We have another strong quarter in which a successful World Cup has contributed. The main drivers of our profitable growth were again our strategic focus areas North America, China and e-commerce," says Kasper Rorsted, Adidas CEO, commenting on the figures.
Despite the early failure of the German national team, the Group likes to look back on the World Cup in Russia. Adidas has sold a total of eight million jerseys - more than ever before, said CEO Kasper Rorsted. The fact that of the twelve national teams competing in Adidas jerseys, only Belgium reached the semi-finals had "no" effect on sales. "Our brand was most visible there." Because of the World Cup ball. Adidas has sold ten million footballs.
The combined sales of the Adidas and Reebok brands grew particularly strongly in North America (+16 percent) and Asia-Pacific (+19 percent), driven by a 27 percent increase in China. While Adidas continues to add the Primus Nike to its home market in the USA, the situation is different in the Adidas home market of Western Europe. Sales stagnated at 1.4 billion euros, with Puma and Nike growing recently in the region.
The company's own retail activities ('direct-to-consumer') achieved double-digit sales growth, mainly supported by the e-commerce sales channel, where sales increased by 26 percent.
In euro terms, Adidas' second quarter sales increased by 4 percent to 5.261 billion euros (2017: 5.038 billion euros). "With these results, we remain well on track to achieve our goals for 2018 as a whole and our long-term goals for 2020," says Rorsted. The company's operating result also improved surprisingly strongly for experts by 17 percent to 592 million euros (2017: 505 million euros).
Bad news is coming from Reebok: Sales of the brand fell by 3 percent. Adidas also announced that it had to make an impairment charge on Reebok's trademark rights retroactively for 2016. This was the result of an investigation by the German Financial Reporting Enforcement Panel.
Adidas thus confirms its forecast for the full year 2018, for which the company continues to expect currency-neutral sales growth of around 10 percent. This will be driven by double-digit growth in North America and Asia-Pacific, above all China.
The company's gross margin is forecast to increase by up to 0.3 percentage points to up to 50.7 percent. So the company of Herzogenaurach is still striving for higher things.