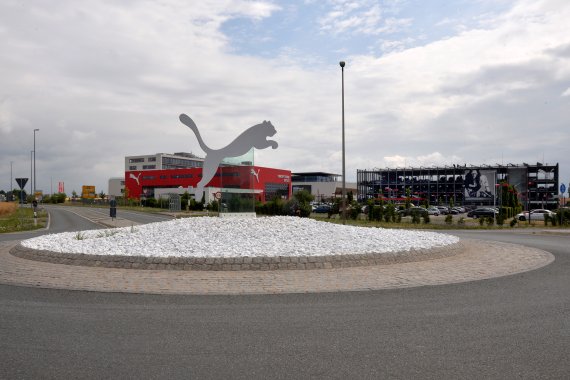 Puma continues to grow. In the first quarter of this year, the profit of the Herzogenaurach-based company rose to 67.4 million euros, which corresponds to an increase of almost 36 percent.
The Herzogenaurach-based company increased its turnover to 1.13 billion euros (12.5 percent higher). "At the beginning of the year, our sales and profitability (EBIT) in the first quarter turned out better than expected. Double-digit sales growth in all regions and product segments, including exceptionally strong growth in Asia, led to a very strong, organic increase in sales," said CEO Björn Gulden. Competitor adidas has also published good figures.
According to Gulden, the market in China in particular stands out, where Puma sells more sporting goods. Puma improved earnings before interest and taxes (EBIT) by almost 60 percent to 112 million euros.
For this reason, the Herzogenaurach-based company has also raised its forecast for the year as a whole: "We now expect a currency-adjusted increase in sales of 10 to 12 percent (previously 10 percent)," says Gulden. Two new and popular football clubs that Puma will equip: AC Milan and Brazil's top club Palmeiros Sao Paulo, the latter from 2019.
The footwear segment was again the main driver of growth, followed by textiles and accessories. The categories Running and Training and Sportstyle achieved the strongest growth rates.
However, the outlook could be dampened by some uncertainties such as trade relations between the main growth engine China and the US or strong exchange rate fluctuations. A strong euro is causing sales abroad to fall.