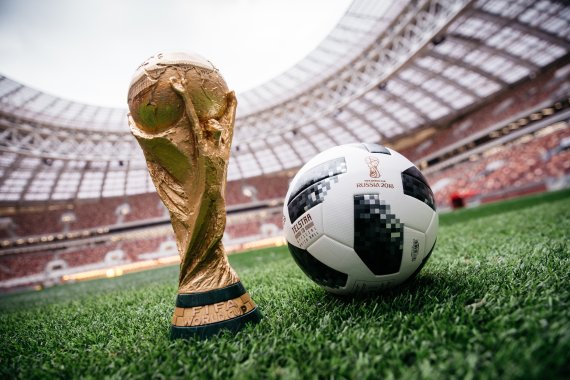 With the Telstar 18, Adidas unveiled the official match ball of the 2018 World Cup in Russia on Thursday. The design of the new ball follows the tradition of the first Adidas World Cup ball - the Telstar, which was used in Mexico in 1970. Its thermally bonded, seamless surface is designed to ensure precise ball control and reduce water absorption.
In addition to maximum performance and the longest possible service life, sustainability was also taken into account in the development process, including the use of recycled materials in the packaging.
An innovation is an integrated NFC chip that enables fans to access personalized content via smartphone and interact with a global community.
Already in the footwear and textiles segments, Adidas recently relied on NFC chips to present customers with exclusive content and information about new products.
Roland Rommler, category director for football products at Adidas:"With the revised panel design and the integration of an NFC chip, the Telstar 18 sets new standards in terms of product innovation and design."
The Telstar 18 will celebrate its premiere at the test match between the World Cup participants Russia and Argentina on 11 November.