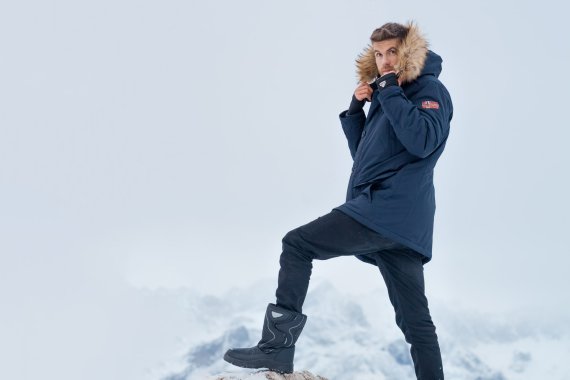 Freudenberg Performance Materials Apparel is the world market leader for interlinings materials and has been supplying highly functional thermal insulation materials for over 40 years.

Now the company is bringing the comfortemp® brand, the global comfortemp® thermal insulation product line and, consequently, the option for co-branding to the sports market.
Becoming visible for the end customer
"We have excellent, innovative products and are in fact already part of the sportswear segment, albeit in a most discreet manner", says Benoit Cugnet, Head of Global Strategic Marketing at Freudenberg Performance Materials Apparel, "now we also want to become more visible to end customers." Leaders in the industry such as Adidas, Nike and the Vf Group (with customers such as Timberland, North Face, Napapijri and Vans) have been among the customers to date.

Freudenberg will be presenting comfortemp® thermal insulation, the new product range in thermal non-woven fabrics, for the first time at the ISPO MUNICH 2017. This global player is offering seven comfortemp® materials altogether. All of them will be available worldwide.

The best from the worldwide product range

Freudenberg Performance Materials Apparel has development centers and factories that produce thermal insulation materials in Germany, Japan, South Korea and China. All four development centers design their own product ranges.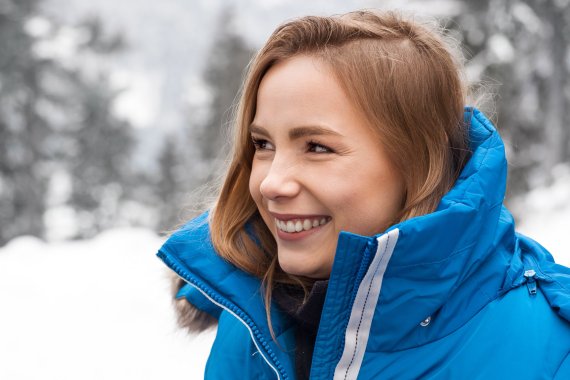 That is the core of the original strategy: "This results in a very innovative and varied product range, with very different approaches and characteristics from the different centers", says Mr. Cugnet. With the compilation of the new global portfolio, the entire portfolio has been examined and selections have then been made. "So comfortemp® thermal insulation has developed out of the best and most innovative products from the four different development centers."
Brand awareness for comfortemp®

The technologies for the production of the different materials have been exchanged between the various competence centers and factories, so now all the thermal insulation materials can be produced in all the regions. Freudenberg Performance Materials Apparel customers independently of any production location now have access to all the comfortemp® thermal insulation materials, including the many different Freudenberg services and an extensive customer care network.

Freudenberg Performance Materials Apparel describes itself as a technology-driven company with a focus on its innovation expertise and its performance. "But co-branding is something very important with end customers in the sportswear business," says its Head of Global Strategic Marketing. For this reason it is also important to increase the co-brand marketing and the B2C promotion in the course of the worldwide introduction of the comfortemp® brand made by Freudenberg.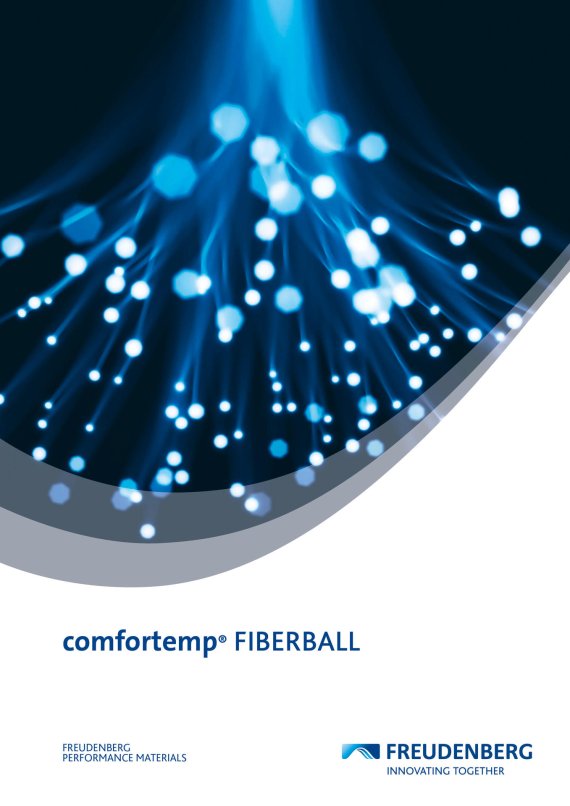 comfortemp® with a large area of deployment

In the estimation of Ulrich Scherbel, General Manager Freudenberg Performance Materials Apparel Global Apparel, the portfolio on offer covers such an extensive area of application that no competitor can match it.

According to company indications, all comfortemp® thermal insulation materials distinguish themselves through their excellent breathability and are available in several weights, textures and degrees of insulation. The range of applications consequently extends from the fashion industry and leisurewear right through to high-performance sportswear.

"The flagship product that should carry us in the market is the comfortemp® fiberball padding," says Mr. Scherbel. It achieves a breakthrough as an alternative to down. In terms of heat thermal insulation performance comfortemp® fiberball padding can be compared with down, at the same time its breathability is twice as high as that of conventional paddings. The fiberball padding should nevertheless be just as easy to process, so freedom of design is considerably greater than with down.
Tailor-made solutions for customers

As well as comfortemp® fiberball padding, there are six further heat thermos insulating comfortemp® volume linings available: comfortemp® air, comfortemp® down feel, comfortemp® heat, comfortemp® protect, comfortemp® soft and comfortemp® stretch.

"We are very proud of this portfolio at Freudenberg," says Mr. Cugnet. "We also like to offer our customers tailor-made solutions, or develop them together with our customers."

comfortemp® fiberball padding also developed in a similar way in fact, out of a cooperation between Freudenberg Performance Materials Apparel and Napapijri. Indeed, Napapijri is already presenting a parka with this thermal padding at the ISPO MUNICH 2017. Its comfortemp® fiberball padding technology is deployed under its own technology name, Thermo-Fibre®.

Find out more about comfortemp® fiberball padding and the cooperation between Freudenberg Apparel and Napapijri here