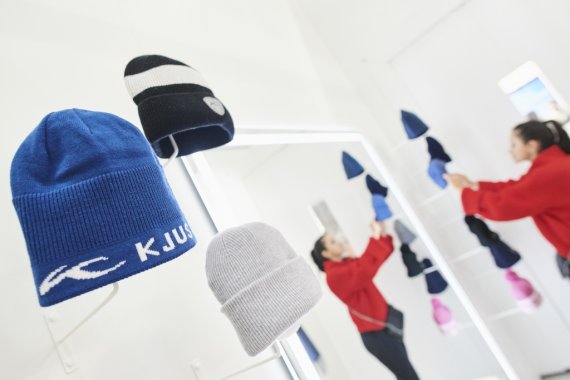 The Swiss company Kjus is known for high-priced, uncompromising and technologically advanced ski and golf clothing. The premium brand fits perfectly with the portfolio of the Fila subsidiary Acushnet Holdings Corp., which already owns the golf brands Titleist, Pinnacle and FootJoy. The American company is one of the world's leading manufacturers of golf equipment and clothing.
Both companies have agreed not to disclose any details on the purchase price. Kjus will remain as an independent brand. "Behind the scenes we see synergies in the areas of finance, IT, HR, supply chain and sales - especially in the USA", Kjus CEO Nico Serena explained the deal at the request of ISPO.com.
"For Kjus, an exciting new chapter begins. We are confident that the addition of Kjus to Acushnet's portfolio will have a dramatically positive effect," Serena continued. Kjus and Acushnet have similar roots, the same passion for sports and a common vision: to develop the best products. Without compromise.
"This joint commitment to innovative, high quality and performance-oriented products is absolutely consistent," Serena said. Now, under the Acushnet umbrella, Kjus' full potential must be unlocked on the global sportswear stage.
David Maher, President and Chief Executive Officer, Acushnet Holdings Corp. said: "We were impressed with Kjus' success in golf apparel and are very excited to add Kjus to the Acushnet family." Acushnet's joint commitment to innovative, high quality and performance-oriented products fits well with its existing focus on the dedicated golfer. "We believe that Kjus' premium positioning in the ski and golf market offers significant opportunities as we continue to work with current Kjus management to maximize the brand's potential."
Nico Serena, whose father Didi Serena founded Kjus together with Norwegian ski ace Lasse Kjus almost 20 years ago, will continue to have a decisive influence on Kjus' fortunes. At Acushnet he will "dedicate himself entirely to the Kjus brand". Didi Serena, who handed over the management of the company to his son in 2017, will also remain with the company as a special consultant.
Only recently, Kjus was awarded the ISPO Award 2019 in the apparel segment: The highly innovative jacket "KJUS - Men 7SPHERE HYDRO BOT Jacket" won gold.