Gold Winner | Outdoor Hiking, Travel & Camping
The QOOL box achieves outstanding insulation performance with aerospace technology. It has vacuum insulation panels in all walls, lid, and floor. The QOOL Temperature Elements are available in five different temperature ranges from -25°C to +25°C. Combining the QOOL Box with the QOOL Temperature Elements keeps the temperature constant for many days – without external power supply, regardless of the outside temperature.
Available from: December 2018
Retail Price: 400.00 EUR
Shop now
"The QOOL Box arrived filled with ice cubes that had not melted after five days. I have never seen such an impressive cooling performance without an external power supply."
Alexandra Schweikart, Outdoor Content Hub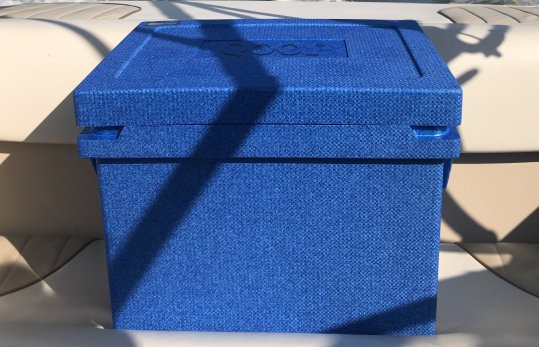 The box is made of EPP which supports the insulation performance, is very lightweight and has an integrated Shock Absorber Technology. The special Air Seal in the lid assures a constant temperature for days. The blue tone is selected to optimize the thermal properties. The Temperature Elements are specially designed to maximize the inside payload.