Gold Winner | Outdoor Mountain Sports
The Cougar has ten titanium points for a solid hold on any terrain. The platform is made of carbon fiber reinforced polymer and performs an anti-snowballing function. Patented Ti and composite integration. The binding is optimized for all ski/alpinist boots with welts. Size adjusting linking system contains stiff bar and Dyneema strap. The latter reduces the weight and allows the crampons to be folded for compact packability.
Available from: February 2019
Retail Price: 350.00 EUR
Shop now
"Ice Rock decided to take an old approach to a new point of view. We find the COUGAR is a very versatile, rigid, light, and extremely durable crampon worth the Award."
Marianne van der Steen, Professional Ice Climber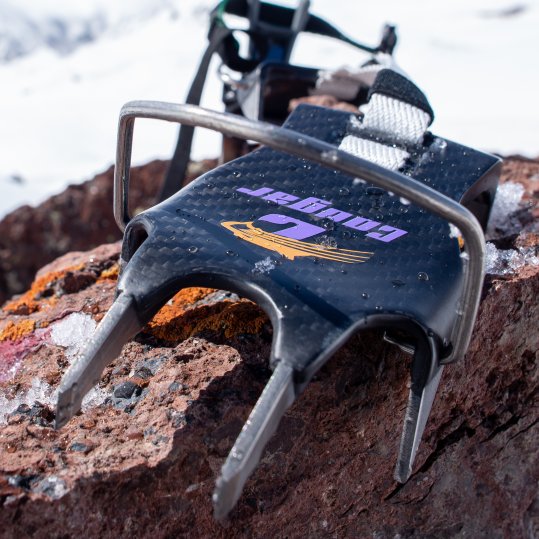 Ti and CFRP have low adhesion rate, especially in small contact areas. In order to achieve the necessary durability benchmark (EN-893), a unique engineering solution was found: titanium teeth are integrated into the platform at the layering stage in one technological cycle. Hybrid composite (carbon+flax) reduces weight & has a positive environmental effect of flax.