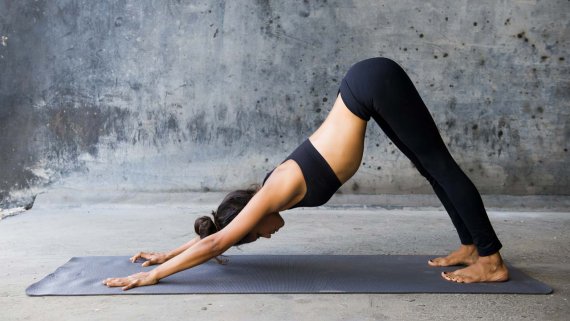 The ancient Romans already knew that a healthy mind lives in a healthy body. What is new is that physical fitness can only develop optimally with the appropriate inner attitude. Those who pay attention to inner balance before the workouts, during the training and afterwards, achieve the best performance.
Mental coaches like Wolfgang Seidl help you to fully exploit your own potential. Athletes "will experience how much more energy they suddenly have at their disposal if they bundle their focus here and now and steer it in the right direction," Seidl told ISPO.com.
Therefore, special wellness areas and increasingly sophisticated offers in the fitness centres provide the necessary mindfulness around the training. In order to become even more attractive for sports enthusiasts of both sexes, they also offer massages, breathing and meditation exercises. In this way they promote mental well-being beyond physical strain.
Our second trend is also within the framework of yoga and mindfulness. Because yoga hybrids are on the rise. HIIT (High Intensity Interval Training) should be familiar to every fitness enthusiast by now.
This training concept existed before 2017, when it became one of the most popular fitness trends in the USA. After all, last year it still reached third place. And this despite the fact that doctors are constantly pointing out the high risk of injury associated with the highly demanding short training sessions.
HIIT enjoys continued popularity because one can maximum training success in the shortest possible time. The concept thus corresponds exactly to the ideas of those who strive for maximum efficiency with little expenditure of time. HIIT has been offered in various variants in recent years. In a reduced form, it is even suitable for patients with certain diseases.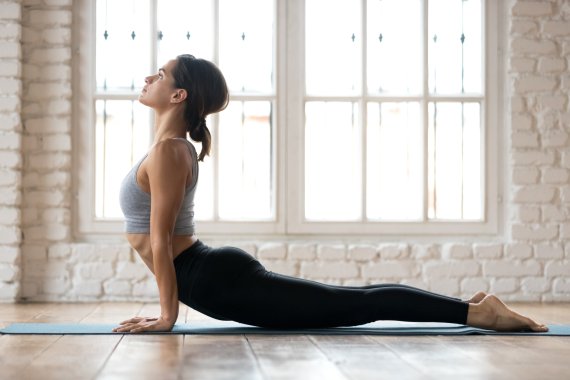 For example, people with diabetes trained under the guidance of a trained trainer to avoid unwanted side effects of their treatment. In the Fitness Trends 2020 it appears as Yoga-Hybrid HIIT-Yoga (Athleticflow). As impossible as it may sound, this yoga variation actually combines two opposites: the yoga with its stretching exercises, which is aimed at harmonizing body, mind and energies, and the extremely strenuous HIIT training intervals.
However, the rapid changes demand a lot of concentration from the athlete. Athleticflow includes a warm-up, two leg, full-body, upper-body and core trainings and concludes with the relaxing Savasana known from yoga. The training lengthens and strengthens the muscles. In addition, the athlete who suffers from a lack of time burns significantly more calories with the new combination of movements.
Those who want to do more for their spiritual health practice 8 limb yoga. This includes all eight yoga paths, so that the fitness fan can achieve the ultimate goal: to be one with himself and the world around him. This yoga variant turns yoga into a lifestyle. It provides inner enrichment, balance and positive energies.
Gin Yoga fits into the long line of exotic yoga trends of recent years. Gin fans all over the world, who like to train, are guaranteed to get their money's worth with the new Gin Yoga. This new fitness trend from Great Britain is intended to make muscle training even more efficient. And is already today enthusiastically accepted in his country of origin.
There are different training approaches in Gin Yoga. Either you take the small glass of Gin Tonic before the workout, which is better for the workout. Or receive it as a reward if you have successfully completed it. Consumed before training, the alcoholic drink is of course not intended as an incentive for personal peak performance.
During the yoga sequences, the gin is supposed to develop its muscle relaxing properties and make muscles and joints more flexible. It can be used to increase the number of yoga exercises performed per session. In addition, the gin enables more intensive stretching, stretching and bending.
For yoga and fitness studios, this trend is an opportunity to attract new visitors and customers and to provide viral activities on the social channels. The simple BBC One video (see above) shows that this works.
The conclusion for fitness centres is clear. The demands towards gym are becoming more and more individual and more specific. Studios that offer their members a wide range of services will thus be far ahead of the competition.
This diversity is also part of the Fitness Trends 2020, because those who want to increase their performance in the coming year will do so with several sports. Only strength training and jogging are out. Recently mindbody.io confirmed this insight in the annual report "Fitness in America". Yoga, Zumba, Spinning, Aerobics, CrossFit®, HIIT, Kickboxing, Pilates, Martial Arts are among the most popular sports that Americans do in gyms. This trend is sloshing more and more into Germany.
The fitness enthusiast wants to use all body parts and muscles comprehensively. And if possible improve his mental well-being. Industry experts assume that basics such as workouts, swimming lessons and cycling will be part of every gym's offering. If you want to be one of the hottest locations, it is best to have yoga, dance and meditation classes available.
In recent years, more and more senior citizens have flocked to the gyms. Last year, Niels Nagel, Head of Office at the German Industry Association for Fitness and Health (DIFG), explained: "The growth in the senior fitness sector is the result of a broad acceptance of the fitness industry," says Nagel, which is particularly due to the "positioning as a health provider. The consequence is now a wider range of functional training, which is often in demand. Functional training strengthens the muscles that are most frequently used in everyday life. It serves to keep the body mobile and in shape as long as possible at the fitness level reached. The holistic training is done in the sports hall, outdoors or at home. Of course you can also do it for weight loss, for more strength, to improve your figure or just for fun.
Functional training includes many different movements such as pulling, lifting, squatting. With them, the focus is on strengthening the body. The aim is to control the body in the best possible way and to develop a positive body feeling. And this with or without training equipment as conventional circuit training or modern Cross Fit or Freeletics.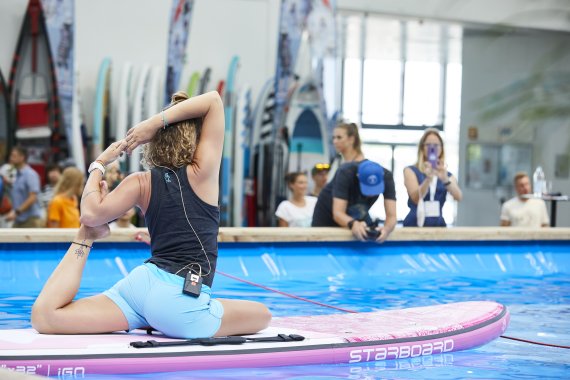 Glide Fit combines elements from functional training with balance training. The athlete stands or lies on a board on the water surface while doing his aquabased stability exercises (ABST). Glide Fit is suitable for both gentle workouts and high-intensity workouts. It takes a lot of strength and a good sense of balance to get on the board and keep upright.
For the inexperienced, several training sessions are required at the beginning. If you regularly do Glide Fit, you will improve your reactions, coordination and body awareness. The ABST are currently particularly popular in the USA and in some regions of Europe.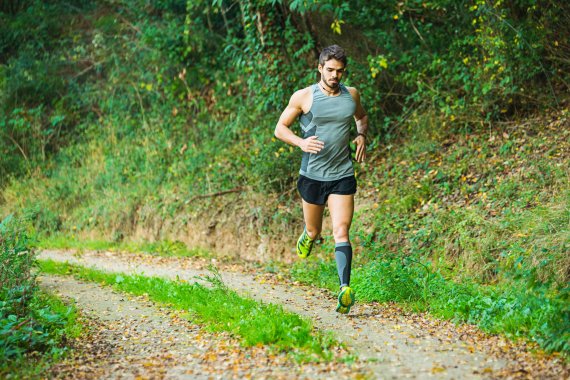 Jogging has enjoyed great popularity for years. It is therefore not surprising that Fitness Trends 2020 includes a jogging variant: mindful running or dynamic running method (DLM), as it is also called. It combines running training with meditation elements. The goal of careful running is to become more aware of one's own movements in order to become a happier and more balanced person.
The philosophy behind the physical mindfulness exercises: Stop trying to achieve your next personal best. Instead, focus on your breathing, posture, environment and the people around you. So you have a stress-free and pleasant running experience. Running quality is more important than the number of kilometres driven. The American psychotherapist William Pullen believes that regular attentive walking helps to overcome negative feelings and problems and to lead a more fulfilled life.
This new fitness trend consists of doing a short training session of the preferred sports several times a day. For example, the athlete does a few yoga exercises after getting up, goes for a walk at noon during the office break and does 10 minutes of strength training in the evening. The advantage of sport in between is obvious: it is easier to integrate into the daily routine than 30 or 60 minute workouts and promotes regular, consistent training.
Personal trainer Stephan Bernt, who has been working on this topic for many years, explains: "Wearables and smartphones accompany us every day, the whole day and inform us about our fitness level. So it's only natural to integrate fitness more into your overall daily routine."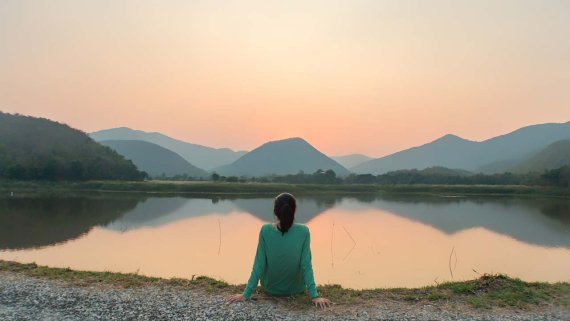 Sustainability, mindfulness, yoga, body-mind-balance. Last year digital helpers accompanied the workout of many athletes, but the trend is in a different direction. The data recorded during the sport was simply downloaded onto the mobile phone and evaluated with the help of special apps. Now, one of the new Fitness Trends 2020 is focusing on almost complete digital abstinence. The new Digital Detox only uses the smartphone as a training companion. The reason is that it is an integral part of everyday life anyway. Although the phrase Digital Detox has been around for quite some time now, it's getting more and more attention every day and thus should definitely be considered a trend for 2020.

Those who want to be hip reduce the use of digital recording devices. Digital detoxification noticeably enhances the individual training experience. The athlete concentrates on his body signals and how he feels during the workout. And less about improving his fitness data. The stimulus deprivation also helps him to take a relaxing personal break.
In the case of sports practiced in a group, it strengthens the sense of community. Because in group sports, it is not so important to be better than your fellow trainers. Thus the technical abstinence fits perfectly to the new trend to do your workout together with your partner or in a larger group.
High-Intensity Interval Training (HIIT) remains the method of choice for many fitness enthusiasts, as in previous years. This
Programs consist of short, high-intensity exercises, followed by a short break before the next exercise. In the Worldwide Survey of Fitness Trends for 2020 study, HIIT has regularly been one of the top 5 trends since 2014. For 2020, the study identifies exercise as the second most important trend.
All major fitness franchises now offer HIIT training programs. Some professionals warn of an increased risk of injury due to the high training intensity. But the HIIT boom will continue in 2020.
CrossFit® is a registered trademark of CrossFit, Inc.. Find more information at www.crossfit.com.