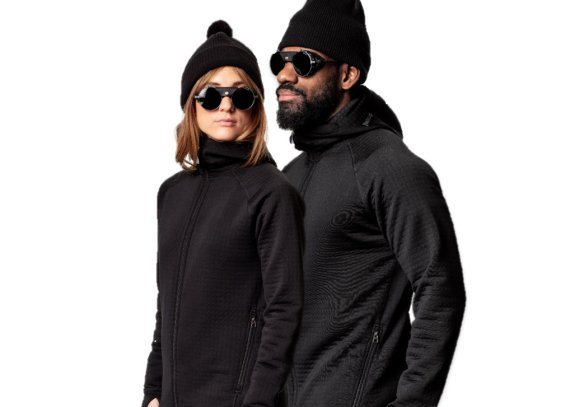 ISPO.com reported in 2017 the problem of microfiber pollution and the main causes. All types of fibers, whether natural or synthetic, shed during the home laundering process, and those that escape the rigid filters and water plant installations end up in the ocean. The advantage to cellulosic fibers is that they are biodegrade, unlike synthetics - whether they are from post-consumer or ocean waste plastic, recycled polyesters ends up being a bad guy.
The only way to combat microfiber pollution is prevention and Polartec has therefore launched Polartec Power Air, the first fabric technology engineered to reduce fiber shedding. By encapsulating lofted fibers within a multilayer continuous yarn fabric construction, this revolutionary new platform offers advanced thermal efficiency that is proven to shed five times less than other premium 'mid-layer' weight fabrics.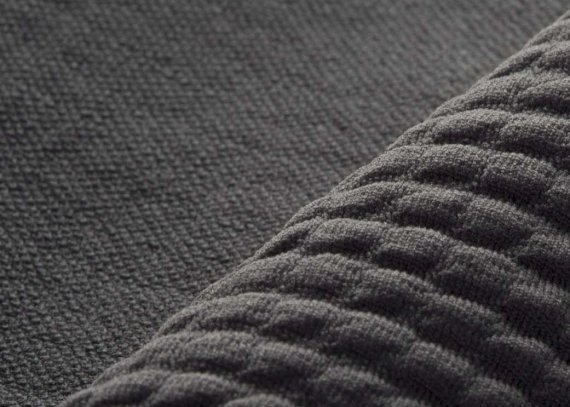 Insulation that effectively regulates core body temperature has traditionally been achieved via lofted or high-pile knit structures that hold warm air. Although Polartec is a leader in making resilient materials, it has recognized that any exposed fiber is susceptible to shedding as a function of normal wear. The Polartec Power Air construction process mitigates this by encasing the insulating lofted fibers within the knitting process. 
"By using the efficiency of encapsulated air to shelter lofted fibers, Polartec Power Air will drastically improve how fabrics perform over their lifetime with respect to versatility, comfort, and sustainability," said Gary Smith, Polartec CEO. "We're only beginning to realize the potential for this new type of fabric construction."
The initial release features an internal grid structure on one side not unlike 'fabric bubble wrap' which simultaneously holds air and increases breathability, while the other side features a smooth, durable outer surface that resists pilling and minimizes drag. Having tried on the new women's Houdini hoody, it really does feel like bubble wrap, lightweight, protective and warm.
"Polartec has never shied away from solving tough, intractable problems," said Mike Rose, Polartec VP of Product Development. "Power Air has the potential to be our most significant development since pioneering the process to knit fabrics made of post-consumer plastic bottles."
A statement that Polartec will be able to stand by, considering they have upcycled one billion post-consumer bottles to date since the launch of their recycled technical fleece in 1993.