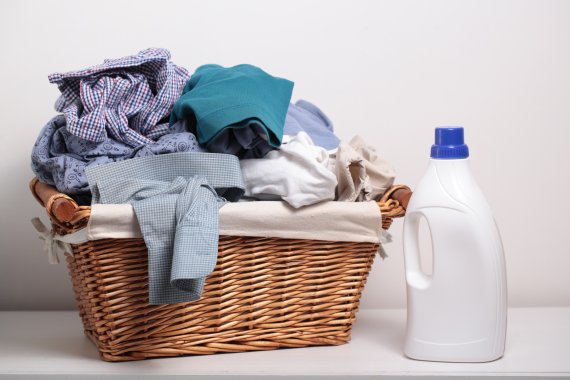 When the apparel industry speaks of sustainability, it is primarily about raw materials, textile chemistry, recycling and the longest possible product life. All this is important, but only one point often omits the discussion about sustainability: How sustainable is the product during the use phase?
 Two-thirds of all the environmental impacts associated with our clothing are caused during the consumers use", explains Steve Richardson. He has been working on sustainability for many years and has developed sustainable materials for companies such as Patagonia and Adidas, for Adidas he developed the recycled polyester shoe made from ocean waste. Most recently he worked for Tesla. Richardson: "That's where the clothes don't differ from the automobile industry, where cars cause the most dirt during use because of fuel consumption."
As a specialist in sustainable strategies and innovative solutions in the textile industry, he wanted to know what environmental impact the care of clothing causes. "But there are very few studies on the effects of product care." In a lifecycle assessment, he has therefore put all individual phases of product use and maintenance to the test.
The result: 65 percent of all greenhouse gases are produced during the use of a product, i. e. by washing, drying and ironing. Production of the product accounts for only 35 percent. Energy consumption is even worse: 73 percent is consumed in the use phase, only 27 percent during production. The tumble dryer consumes the most energy, followed by a washing machine and an iron. In terms of water consumption, both parties are roughly equal: 54 percent of the water is consumed during use.
His message is therefore very simple: the less a product needs to be maintained, the more environmentally friendly it becomes in the overall balance sheet. "We have to convince people that they need to change their habits", Richardson says. He wants to accomplish this through even more good arguments which he has included in his investigation. Richardson: "If we wash less, we also extend the life of our clothes and save time and money."
According to Richardson, washing is one of the three most unpopular household activities, along with bath cleaning and washing up. An average household in the USA washes about eight loads of laundry a week, and the entire laundry care takes about 3.5 hours. In France, textile care almost reaches six hours per week. And it is expensive: Washing and drying costs 1.34 US dollars per charge - without counting the cost of the machine. That makes 525 US dollars a year. Richardson: "This opens many people's eyes how much time and money they actually spend on laundry." In addition, washing actually harms rather than benefits many textiles. Washed once a week, Fleece, for example, loses up to 20 percent of its weight per year and thus also pollute our waters with microplastics. Richardson's "Wash-Less" message therefore has a lot of potential.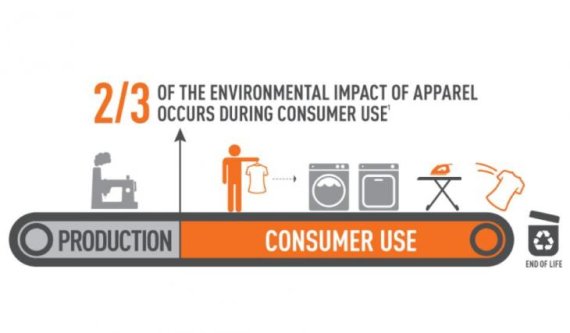 Of course, the message will only work if there is an acceptable alternative that does not contradict our hygiene standards. According to Stevenson, the Polygiene-Technology with active odour control is such an alternative. Many brands such as Patagonia, Vaude or Sympatex are already working with it.
Polygiene prevents the growth of odor-causing bacteria by low concentrations of silver salt (silver chloride) which has antimicrobial properties. The technology is only active on the textiles themselves and not nanosilver, which is suspected of being able to penetrate through the skin into the body's cells.
If you have a lot of Merino clothes, you can also save yourself the trouble of washing some clothes. The rule here is: display the merino products overnight and not directly in the washing machine. Odours quickly disappear during this time, especially with Merino products.
Washing is only necessary for sheep's wool if the clothing is really dirty. This is another reason why many outdoor sportsmen wear merino underwear - especially on longer tours.