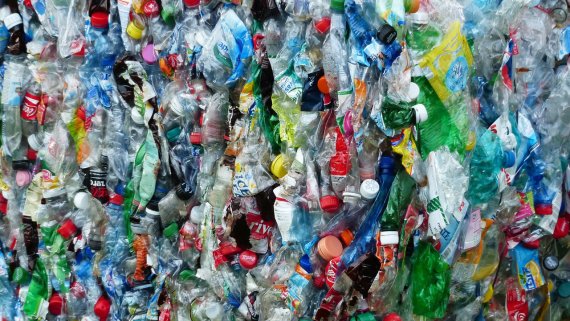 Scientists recently calculated that around 8.3 billion tons of plastic have been produced since the middle of the 20th century, with only 9% being recycled. The fashion industry is the second largest global polluter behind only the oil industry. Yet another study found that for synthetic fibers like polyester, rayon, and spandex – which account for 65% of global fabric production – 63% of the source material comes from "virgin" plastic, or non-recycled materials. So, the question is: should sportswear companies source more garbage?
Sportswear companies are major consumers of synthetic fibers. Everything from workout clothes to wet suits to football jerseys are made of one or more synthetic fibers, and it is not surprising why. Synthetic fibers have dynamic properties that make them an excellent choice for a wide range of activities.
Sportswear is becoming more and more popular. The athleisure trend is driving growth in the apparel industry, and while the growth has slowed a bit, it shows no signs of stopping. China is also going through a massive fitness craze that can only drive demand high as the middle class and their disposable income expands. This demand for sportswear will naturally increase the need for materials to make them, and that's where the garbage comes in.
There is now an industry for companies that take plastic waste and turn it into synthetic fibers. According to informational materials from one such company, Repreve, it requires forty plastic drinking bottles to make a pullover from synthetic fabrics, and seven bottles to make a t-shirt. Companies like this recycle tons of millions of plastic products to produce the fibers required to make athletic wear and other apparel goods.
Remember the 8.3 billion tons of plastic the world has produced over the last seventy-or-so years? An estimated 79,000 tons of that has formed a Texas-sized island floating between Hawaii and California. So, if sportswear companies focused more on sourcing synthetics fabrics or yarns made from plastic waste, they could potentially help reduce the amount floating in the oceans or sitting in landfills.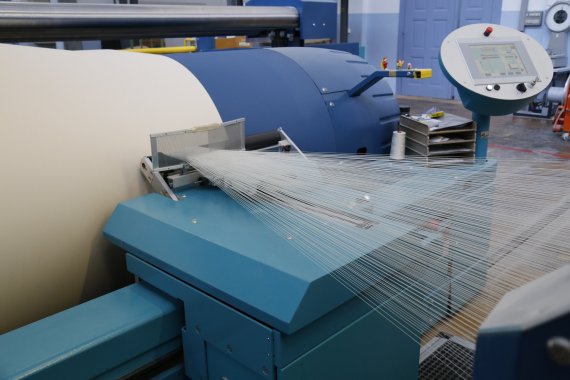 But these versatile synthetic fibers have a major drawback – they are a key source of oceanic plastic pollution. Every time a garment made from synthetic fibers is washed it releases around 1.7 grams of plastic microfibers that ultimately end up in the ocean. Ocean-welling animals will then ingest these fibers and will either starve or end up being caught and consumed by humans who will ingest the toxins absorbed by their bodies.
And this is no minor problem. 500,000 tons of microfibers are dumped into the ocean each year, and there could already be 1.4 quadrillion (that's a 1 followed by fifteen 0s) microfibers floating around the world. To put it in other terms, if measure by weight there could be more plastic microfibers in the oceans than there are fish if things go unchanged. It's frightening and dire, but as always there are avenues to help reduce these awful statistics.
One bright spot on the horizon is the Adidas-Parley partnership. In an attempt to remove virgin plastic from its supply chain Adidas is utilizing plastic collected by Parley, an organization dedicated to eliminating oceanic plastic pollution, to create products made with synthetic fibers. This is part of Parley's broader AIR strategy which seeks to reduce plastic consumption where possible, recycle plastic already in circulation, and develop new, more sustainable materials to replace plastic.
And Adidas isn't the only brand to realize the harmful effects of plastics and synthetic fibers in the supply chain. Many major sportswear brands have started to adopt a more sustainable model. To name only a few, brands such as Nike, Mammut, Bureo, Burton, Jack Wolfskin, GRN, and Patagonia all incorporate recycled plastics into their products. And for example the small german-based brand Pyua uses only recycled plastics for their fibres.
Sustainability is a concept with no single solution. Whether the fabrics used by apparel companies are natural or synthetic, chances are they required large amounts of oil, chemicals, and water to make. For this reason, sportswear companies should try to reduce waste and pollution wherever they can. Using textiles made from plastic bottles reduces the waste generated by textiles produced with virgin materials. This is especially important as consumers buy more and more items and wear them less often. And given the fact that the world consumes 1 million plastic bottles every minute, there will definitely be no difficulty in meeting the demand for synthetic fabrics.
Brands should do their part to educate their consumers on the best way to care for their purchases. To mitigate the damaging effects of microfibers, there are two major routes to explore. The first, is to develop and fit new washing machines with filters that are capable of capturing microfibers. That, however, is a step that would take years to implement as it requires large portions of the global populace to purchase new washing machines. The second route, and the one in which sportswear companies have a direct hand, is to develop new fabrics that shed fewer fibers during a washing cycle. In the meantime, companies can recommend that consumers do things like wash their clothes less often and in cold water, or purchase filters for their washing machines or bags that catch microfibers.