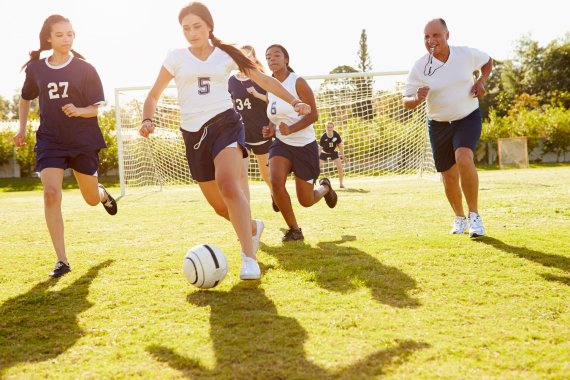 Further results of the Pisa study:
Just 3 percent of 15-year-old students in Germany do not participate in sport outside of school; the OECD average is 7 percent.
73 percent of German students are satisfied with their lives (OECD: 71 percent).
75 percent of German students feel like they belong to their school (OECD: 73 percent).
Teenagers who have sports classes three times per week are more satisfied. 
When it comes to ambition though, German students are clearly lagging behind. While the OECD average for agreement with the sentence "I want to be the best, whatever I do" is 65 percent, in Germany only 42 percent agree. However, they also feel much less stressed.
Recommendation to politicians: Promote sport
The people responsible at OECD have derived recommendations for politicians from the analysis of the Pisa study. Among other things, they write:

"To improve students' well-being, schools should also teach students the benefits of an active and healthy lifestyle through physical and health education. Engaging physical education at school can reduce the number of students who are physically inactive out of school."