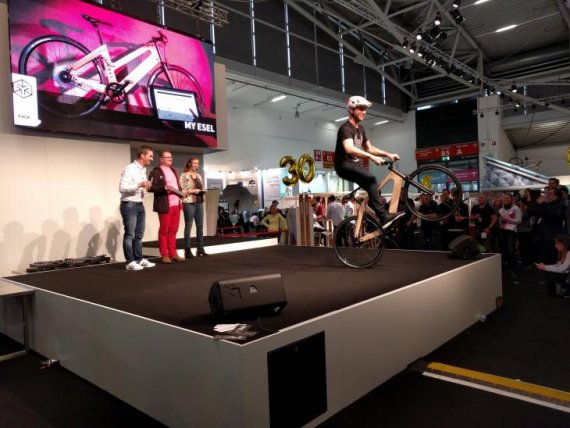 "Austria is a very conservative country. An idea really needs to be convincing to do well there." Thus the words of Aram Lemmerer, head of Vienna-based start-up Biorower, on why he believes so many companies from Austria were represented at ISPO BRANDNEW in 2018. Since the year 2000, the world's biggest platform for sports start-ups has been scouting out the most promising newcomers in the industry. ISPO Munich 2018 saw further names take the title at the 30th ISPO BRANDNEW.
Worth mentioning are start-up Biorower, winners in the Fitness category and (even more importantly) the "Overall Winner" of the contest, "My Esel." The latter is a cycle start-up from Linz (Austria) that produces custom-made bikes crafted from wood. Vienna-based company Tubolito took the trophy in the "Accessories" category after they succeeded in convincing the jury with a particularly lightweight and robust inner tube for bicycles.
Markus Hefter, Exhibition Group Director at ISPO, explained how it was already a challenge to narrow the list of approximately 400 applicants down to the top 50 newcomers, let alone a few select winners. However, the popularity of the event demonstrates that the original idea is bearing fruit. "Right from the word go, it was our goal to bring together up-and-coming businesses and allow them to network, as well as giving them a platform for their ideas," said Hefter.
Without the support of sponsors, though, none of this would be possible: Hefter therefore extended his special thanks to Michael Dittmer, representative of the zip manufacturer YKK. After 12 years of support, YKK plans to extend its contract with ISPO for another three years at least - thus the words of Dittmer. "This calls for celebration." Networking is a key part of these awards, Dittmer continues, and in return for offering advice to start-ups, YKK benefits from their innovation. A win-win situation, so to speak.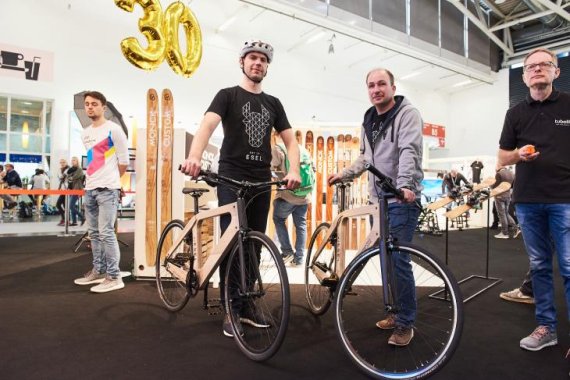 Further victories this year were celebrated by Microsfere (Wearables), Boardie (Hardware Winter), Templa (Apparel), Fiftyten (Hardware Summer) and The Social Mercenary (Social Awareness). Would you like to add your name to the list of innovative sports business? Then sign up for ISPO BRANDNEW 2019 - sign-up starts mid-2018.