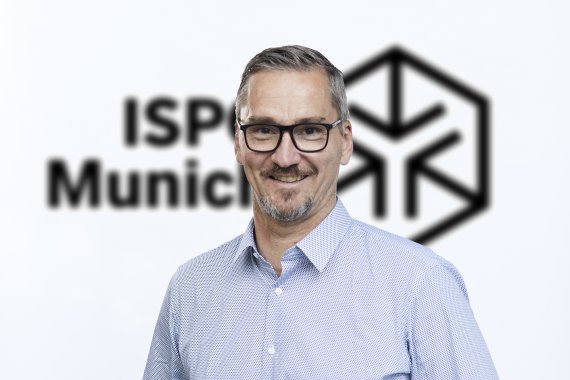 ISPO.com: What is the current status of ISPO Munich 2021?
Markus Hefter: First of all, we are very happy that trade fairs will be possible again in Bavaria from September on and are explicitly excluded from the restrictions of major events. ISPO Munich 2021 is on track and we will once again be able to give the industry the opportunity to gather information, identify trends and experience products at Messe München from 31 January to 3 February. The trade show is well booked, and demand is high, especially from abroad, which makes us particularly happy. Many of our clients express their anticipation of ISPO Munich 2021 and the personal exchange with their business partners. The primary topic will of course be to ensure safety for all participants.
How does Messe München ensure that exhibitors and visitors can safely participate in the trade fair?
To ensure that trade fairs can be held again from September onwards, the Bavarian state government has adopted a protection and hygiene concept that Messe München is implementing for its events. These are essentially based on the requirements we already know from our daily lives - for example, from shopping in a supermarket or visiting a restaurant. If the incidence of infection continues to develop positively, which can be assumed from today's perspective, the requirements may be relaxed further.
Of course, a lot of experience will be gained at trade fairs taking place in autumn. The conclusions and lessons learned will already be incorporated by the time ISPO Munich is held. One point, for example, is the layout and design of the halls, the entrances, the meeting and conference rooms and the movement areas. These will be planned so that the necessary minimum distance of 1.5 metres can be maintained.
For many, safety is currently not only a hygiene issue, but also an economic concern. How does the trade fair deal with this?
We are of course aware of this. We are very interested in making the restart as effective and efficient as possible for all market participants. ISPO Munich is an important growth accelerator, especially in times of crisis. For this reason, we have first of all extended the early-bird registration deadline for ISPO Munich and, in addition, we will not increase the prices per square metre for participation in 2021. This will give our exhibitors planning security for the restart phase. We have also developed a portfolio of pre-built stands to give every exhibitor the opportunity to participate in the show for a clearly calculable budget. We will publish more details on these points in the coming weeks.
What are the main topics of ISPO Munich 2021?
Due to the situation in the past few months, various industry topics have gained a lot of momentum - for example, fitness, cycling, running and generally being outside helped create an important physical and mental balance for many people.
The ISPO Re.Start Days have also produced important findings that we are transferring to ISPO Munich: the megatrends of health and sustainability are gaining in importance, the industry is in agreement on this and we will be offering various focal point formats in the trade show programme. Digitalization is one of the growth themes, especially intensified by the crisis, but creativity is also becoming increasingly important in the sports and outdoor industry. The world is becoming more and more complex, and in sport there is naturally a playful creativity. The Word Economic Forum in Davos, for example, has identified creativity as the competence of the future. We live in an accelerated VUCA world and reacting quickly and flexibly to changing conditions will be increasingly decisive for business success in the future.
The changed market conditions, for which the coronavirus crisis acts as an accelerator, are also of importance for the future offer of ISPO Munich. We will communicate further information on the content in the coming weeks. We see the numerous opportunities that are currently emerging and are very much looking forward to implementing them at ISPO Munich 2021.