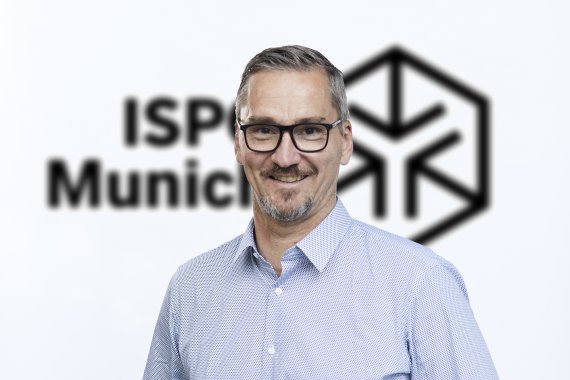 ISPO.com: What has been happening in the industry over the last months and what does this mean for ISPO?
Markus Hefter: The past few months have made us realize that nothing will ever be the same in the future. ISPO Munich 2020 was still running more or less normally, then came the global lockdown in March and changed everything.
At first it was a massive shock for everyone, but after a short time it became clear that people in all countries find their personal balance and gain strength through sporting activities and above all in nature. Yoga, running or cycling, for example, have become an enormous social mission: To bring people out of inactivity and thus to have a stronger therapeutic effect.
Together with the rheingold institute, we published a white paper this week that clearly shows that movement is a central component of human existence and more important than ever before. There are many opportunities for our industry in this area, which we must actively tackle together, at least: the world belongs to the brave.
What measures are in place to ensure the safety of the on-site participants at the ISPO Munich 2021?
First and foremost, of course, our comprehensive safety and hygiene concept, which Messe München has developed together with the Bavarian state government. In principle, it works the same way at the trade fair as in everyday life: mask, distance, registration. Last but not least, Messe München's has a wealth of experience from previous events under corona conditions and this will also help us. Since the beginning of September, events have again been successfully held at the Munich exhibition center. By the time ISPO Munich starts in January 2021, we will already have achieved a great deal of routine in the processes.
What effects will this have on ISPO Munich 2021 and what benefits can exhibitors and visitors expect?
We have used the time to exchange and plan intensively with the industry about the changing conditions. One thing is clear: the desire for personal meetings and exchange has been significantly strengthened by Corona. Many topics can be solved digitally. However, nothing can replace personal meetings and exchanges on site.
For the ISPO Munich 2021, the motto is: "the all new ISPO Munich" and this is shown, in addition to safe hall concepts, above all in a new, contemporary orientation of the segments for the event and numerous physical and digital participation possibilities including pre-built booths. This makes the investment in the ISPO Munich transparent and the return on investment clearly measurable.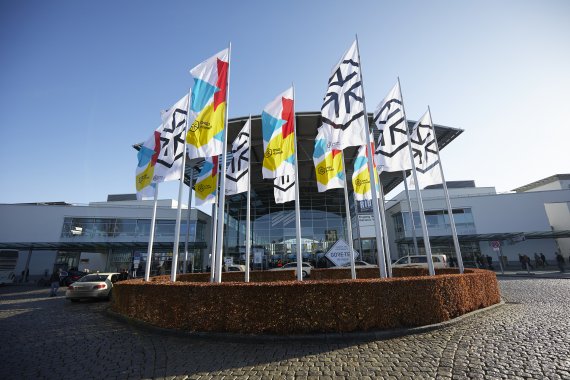 Sports and outdoor activities have moved into focus this year due to the corona crisis. How does this affect ISPO Munich? 
Sports and outdoor are definitely more important than ever before and much more than just an industry. This strength is now more evident than ever. The new need for sports and outdoor experiences in society is opening up additional, broader target groups - a great opportunity, not only for the classic sports and outdoor industry, also for many more. Topics such as individual mobility, markets such as the health industry, the creative industries and the insurance sector - they are all moving sports and outdoor activities more and more into focus and thus becoming relevant players in our ecosystem. This change will also be reflected at the ISPO Munich.
We think sports and outdoor are bigger and are therefore open for new players that go beyond our core market. We act as an interface for all those who are at home in sports.
It is also clear that an even stronger digital extension of the platform is an absolute necessity in the future. For these reasons, ISPO Munich will take place as a hybrid event both physically in Munich and digitally worldwide. This guarantees exhibitors high coverage and visitors the greatest possible input of topics. Because one thing is clear: maximum customer benefit is our premise.
The halls on site are divided into lifestyle halls and an experience hall, where we will have stages for content and give brands space for presentations that can be experienced live by the audience on site as well as by viewers at home. Thanks to our experience from the ISPO Re.Start Days last summer, we will be able to take off digitally at the ISPO Munich: It will be interactive, varied and with concentrated know-how transfer.
What exactly will these Experience Halls look like?
Hybrid Stages are located in the center of the halls - there, participants can be live and digitally when the future of sports business is outlined. Industry experts, manufacturers, athletes, and many others will be talking about sports and outdoor, cross-industry marketing and the trade show's focus on health, digitization, creativity, and sustainability. The ISPO Digitize Summit will also take place in the Experience Hall, as well as a special area on the Future of Retail.
Keyword trade fair stands: What are the concrete innovations for exhibitors in the course of the safety and hygiene concept? 
Exhibitors now have more flexibility in the planning phase and we have postponed some deadlines, for example, the confirmation of the stand position. There is a guideline for stand construction that summarizes the most important structural measures, for example for the catering area or for the arrangement of meeting areas. There is also a hygiene officer at each stand. Messe München also has a live Corona Hotline. Exhibitors and visitors can contact experts there if they have any questions about participation in the trade fair or a visit.
Last but not least, we work closely with the hotel industry: Our partner hotels of the Munich Hotel Alliance are offering more flexible cancellation conditions this year.
We are ready for ISPO Munich 2021 and look forward to many impulses. There will be no going back - the ISPO Munich as a hybrid event will continue to be the world's most important meeting place for the sports industry and beyond.
Corona Hotline: Exhibitors can call the Messe München hotline for further questions about the safety and hygiene concept. By telephone on +49 89 949 11400 or by e-mail corona.support@messe-muenchen.de. The service times are: Monday to Thursday 9am to 5pm and Friday 9am to 4pm (CEST)