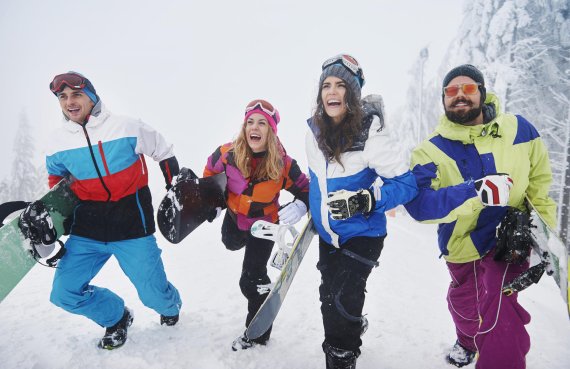 Essential for winter sports apparel and accessories, insulation manufacturers are pushing the boundaries in R&D to create new products perfect for keeping the consumer warm but in newly proposed ingredients and lightweight qualities.
Invisible to the eye, insulation is crucial for high level thermal performance and protection, and while outer layers and innovative membrane technology gets the attention on the trend front for colors and textile design, the secret weapon for brands is fast becoming a 'must see' sourcing aspect in creating comfort and warmth in collections.
Innovation is Pushing Insulation With Bio-Mimcry
Natural down continues to be desirable, with recycled and traceable down available, but while it offers the lofty and lightweight warmth it is limited with the lack of performance synthetic insulation can offer. The solution comes in the form of bio-mimicry, as insulation suppliers look to the characteristics of down and mimic them through innovative synthetic constructions. 
Freudenberg Performance Materials Apparel is leading the way with its new take on thermal insulation as a replacement to down with the development of the comfortemp® fiberball padding that deliver the inherent qualities of both the synthetic and the natural down ingredients traditionally used in insulation.
The need for lightweight without losing any of the desired warmth is crucial in creating an ingredient that will benefit the end garment as well as enhance the performance of the wearer.

A move towards bio-mimicry also features, with PrimaLoft mimicking the structure of down through its 100 per cent polyester insulation. A unique synthetic insulation delivers the hand feel, aesthetics and performance of down as 2D tufts of fiber plumes collectively form a loose fill insulation equal to 550 FP down, weighing only 100 g/m2.
With a push towards innovative fiber blends in insulation, new structures are also proposing enhanced performance. The Carbon S range from Clo Insulation has a patented, unique perforated structure that obviously increases breathability, but with minimal differences in thermal performance over traditional compact insulation.
Natural Fibers Play Key Role
It isn't just down that is the natural ingredient in the insulation sector, wool, silk and kapok all feature in the latest developments in pure or hybrid blends. Ziran has developed FELLEX Kapok insulation, a blend of polyester and kapok, a natural organic fiber with a strong sustainable aspect that is non-absorbent, breathable and comfortable. 
The inherent thermal aspects of wool continue in the insulation sector, with Baur Villestoffe developing Lavalan Stretch, composed of 85 per cent wool and 15 per cent PLA (polyactic acid derived from renewable resources such as starch and corn).

The result is a natural high tech performance featuring moisture management, breathable, quick dry and water repellency as well as being lightweight as 120 g/m2 and eco friendly. In addition it has stretch without the necessity for spandex/elastane, enhancing the flexibility within a garment, perfect for skiwear jackets and pants.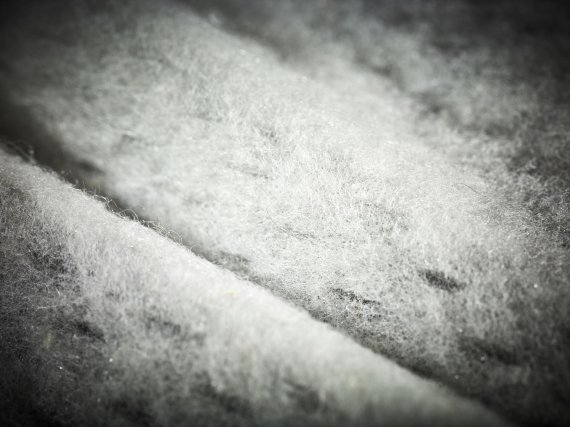 One of the lightest weight ranges from 40 to 160 g/m2 comes from Imbotex with its Nativa Silk Pad, a combination of 45 per cent silk, 40 per cent  polypropylene, 15 per cent polyester.

With moisture management, breathability and quick dry added to the thermal performance of this product, the bend of silk and polypropylene fibers, with the polypropylene delivering  on the lightweight aspect is sandwiched between the polyester.
A combination of 40 per cent merino lambswool, 45 per cent Celliant and 15 per cent polyester is another development  by Imbotex, offering a range of weights from 60 - 160 g/m2. The inclusion of Celliant, a  synthetic polymer, has been proven through clinical tests to increase oxygen levels and help balance the body temperature.

The unique composition of the lambswool and Celliant is designed to work together by recycling the heat emitted by the body. 
Synthetic Insulation Can Reinvent Itself
Hybrid blends of synthetic and down ingredients continue to offer a synergetic approach. PrimaLoft Silver Insulation Boost is a tricot construction of 80 per cent PrimaLoft ultra fine fiber teamed with 20 per cent down.

The hybrid combination offers lightweight warmth, water repellence and performance finishing but due to its unique structure it also offers less loft and bulk and is a perfect solution for more streamlined apparel designs and accessories, including ski gloves.
Added ingredients for enhanced wellbeing are becoming a more integral aspect, as performance levels are taken higher. Thermolite NIR Ball from Fellex uses hollow near infrared (NIR) technology. Constructed of hollow NIR fibers it absorbs the NIR rays, emitted by the sun or artificial sources, to increase warmth and insulation.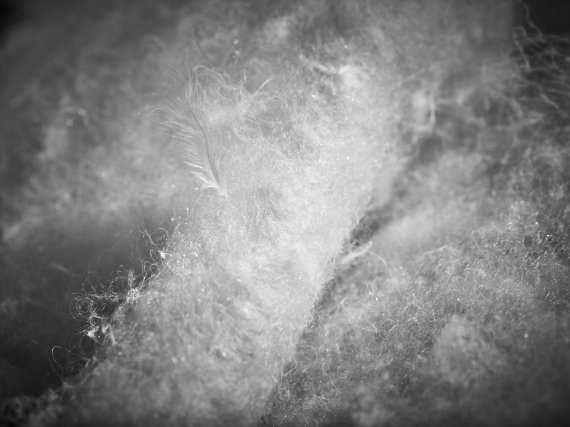 Lighter, Multi Functional And Incredibly Warm
The benefits of today's new insulation developments aren't just designed to the comfort aspect of outerwear. The sleeping bag sector is also hungry for new developments that will allow for lighter weight products without losing any of the high level warmth required. In addition, the lighter and more compact insulations are ideally developed for lightweight layers and the ski gloves market.
For a full breakdown of the selected insulation products featured in ISPO TEXTRENDS, the ISPO TEXTRENDS trend book highlights all the product and contact details, and is available to buy online.
Insulation – What's Trending?
Bio-mimicry - nature's best reworked through synthetic structures
Added wellbeing ingredients - enhanced performance
Bio sustainability
Lighter weights without losing warmth
Stretch insulation for added flexibility
Hybrid blends
Recycled polyester