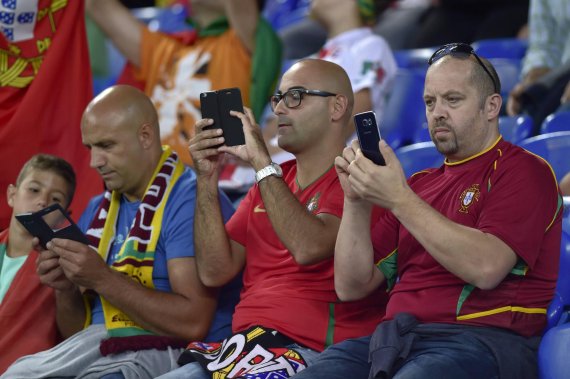 A foretaste of what will be possible in the future was once again provided by the German record champion with a science fiction press conference on the occasion of the Audi Cup.
Holographic press conference at FC Bayern
Carlo Ancelotti sat in a darkened room during the world premiere of the extraterrestrial kind. Suddenly, as if by magic, Jürgen Klopp and Diego Simeone appeared in the seats next to the Bayern coach. As lifelike-looking holograms. "It's a bit strange. I've been watching Star Trek and I feel as if I've been beamed to Munich," said Jürgen Klopp.
He was connected from Liverpool, Diego Simeone from Madrid. The two "hologram coaches" answered the questions of the flashed journalists normally as in a press conference, their facial expressions and gestures were also clearly visible. "This is not so different from a normal press conference, actually close to reality.
I just look into a camera," Klopp reported from England. Bayern coach Ancelotti immediately recognized the practical benefits: "It saves us time. We can do more press conferences like this."
Entire soccer matches in stadiums thousands of kilometers away as holograms
In fact, the technology of the future has long been making its way into professional soccer. It is already technically possible to translate entire soccer matches into holograms and project them into stadiums thousands of kilometers away. Japan promised to do just that in its bid for the 2022 World Cup, and wanted to hold World Cup matches simultaneously in different stadiums.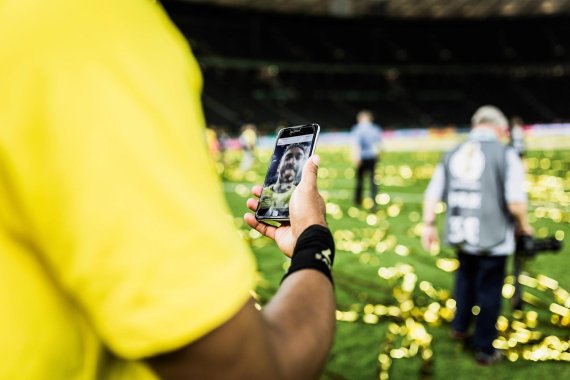 The country of the rising sun did not win the contract - but the technology, which is still very expensive at present, will nevertheless prevail. After all, for the big clubs, stars and federations in particular, it's a matter of driving up their rapidly increasing revenues through internationalization, digitization and e-commerce.
Prof. Sascha L. Schmidt, Chair and Director of the Center for Sports and Management (CSM) at the Otto Beisheim School of Management, sees professional soccer on the threshold of the third phase of digital transformation. "Here, the Internet of Things, smart wearables and sensors are making their way into digital arenas. Add to that augmented and virtual reality, artificial intelligence and machine learning.

Digitalization and sports are right up your alley? Then you're sure to find what you're looking for at the ISPO JOB MARKET >>>>
Completely new opportunities are opening up, especially for fans. After all, at global soccer brands like Real Madrid, FC Barcelona, Manchester United, Bayern Munich, or Borussia Dortmund, only a fraction of supporters have the opportunity to see a game in the stadium. This is where virtual reality, for example, can bring fans in the U.S. or Asia relatively close to the live experience as well."
Smartphone apps, data glasses, real-time performance statistics.
Games broadcast thousands of kilometers away using hologram technology are one possibility. In the future, however, fans will be able to enjoy other almost endless possibilities for following their favorite team. For example, smartphone apps, data glasses or special contact lenses will make it possible in the future to call up the performance statistics of each individual player in real time.

This is made possible by the technical upgrades at the top clubs. Players already run around the pitch in training wearing GPS vests that accurately record their running routes. In the future, skin foils could measure heartbeat, and players could even swallow a microchip. Big Data has become an integral part of professional soccer.
"Microcameras, sensors and wearables record all performance data at any time; running routes and moves are recorded by drones and made analyzable. Clubs such as TSG Hoffenheim and Borussia Dortmund have also been working with footbonauts for some time. These are small soccer arenas with intelligent ball machines that make the players' technical and reactive skills measurable and comparable under laboratory conditions.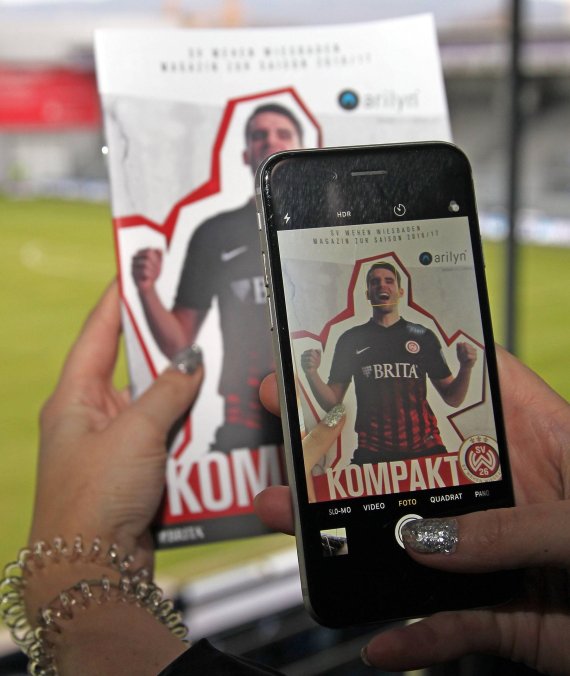 In the transfer business, for example, this opens up access to objectifiable parameters. You don't have to be a prophet to say that clubs that don't use such technical possibilities will lose out in the future," believes expert Schmidt in an interview with digtator.de. In the future, you will probably be able to reserve your parking space for the game and have food and drinks served to your seat in the Bundesliga via stadium apps.
In the U.S., some of the future technologies are already a reality for sports fans. Kansas City's stadium app lets you check stats and even watch the coach's halftime address live from the booth. At the San Francisco 49ers, fans can interact virtually with players via augmented reality.

Looking for that long-awaited dream sports job? We have the right offers >>>>
These are increasingly becoming brands themselves: that's another trend. Cristiano Ronaldo has more than 120 million fans on Facebook and more than 100 million on Instagram - he reaches more people with news on social networks than his club does through traditional media.
FC Bayern: Social media offers for every continent
Bayern Munich is therefore already working with target group-specific social media offers for every continent. Schmidt: "If the focus in Germany is clearly on sports, in China it's the stagings of the Bayern stars. The stories of Thomas Müller's wife's horse farm are at least as interesting there as the twinge in the striker's calf."
Read "My sports job" here: Felix Loesner, responsible for Facebook, Instagram & Co. at FC Bayern >>>
Clubs will increasingly become content houses. Now more than ever, it is important to integrate data analytics into the business model. In the area of sports development as well as in marketing and internationalization." Schalke 04 has even set up its own e-sports division, where it has teams competing in various computer games.
As a result, soccer is increasingly taking place away from the actual action in the stadium. You can also become a star without being a star at a top club. The chubby Dutchman Bas van Velzen has been clicked hundreds of thousands of times on YouTube because he can shoot terrific free kicks. He has his own merchandising line and invited world stars like Drogba and Mario Balotelli to play against him. Crazy new soccer world.