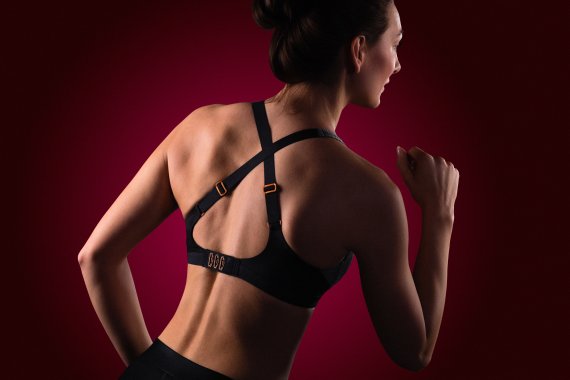 Fildan Accessories delivers a seamless and strong approach to closure in garments, backpacks and soft equipment through innovative accessories including magnetic tapes and trims. Founded in 1952, Fildan Accessories isn't a newcomer to the industry, but this family run company does take on a forward-thinking approach to its range of magnetic and plastic molded trims. Research & Development takes precedence collaborating with brands for customized products, with sustainability in close pursuit for this European supplier.
A recent awardee at ISPO Textrends Fall/Winter 20/21 with the Magnet Catch Closure Tape offers an alternative option to zippers or snapper taping. They were selected due to its high resistance of 8kg per button and its intuitive 3-axis locking system. Unique to the market, the Magnet Catch Tape has a wide range of final applications from apparel and footwear through to soft equipment for the sports and outdoors markets. The primary benefits of using the magnetic closures and the magnetic endless tape is the simplicity of closing the buttons and that the system is self-positioning.
ISPO Textrends spoke with Karl Wanzenböck, R&D manager at Fildan Accessories, about the developments in trims for the sports and outdoors industry and how they are moving forward to a new generation in design, with the emphasis on efficiency and comfort. In addition, Wanzenböck discussed the importance for brands to customize products in being able to offer the consumer something unique in a competitive market.
"The trend is increasingly towards the personalization of accessories. Therefore, it is necessary to be able to fulfill 100% of the needs and wishes of the customers. This is the only way to succeed," he said, adding that Fildan Accessories works closely with brands looking to create unique fastenings and trims, offering a complete service from concept to production through its own design and precision mold-tooling department.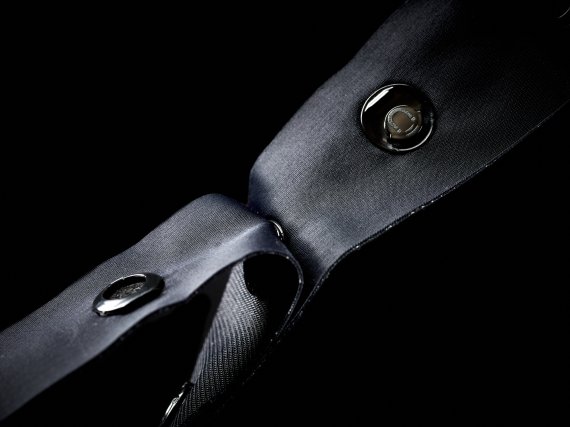 When it comes to sustainable solutions every little counts, however, Fildan's Austrian facility is ahead of the times having been equipped with a solar photovoltaic system in 2017. "Since the beginning of 2018, we have sourced 100 per cent of our electricity from hydropower, saving 116 tons of CO2 annually. The majority of plastics processing companies cool their production machines using tap water, while we use only well water," said Mr. Wanzenböck.
As for material ingredients the company is looking to source from sustainable sources, currently working on a project with the goal of a closure which is made of 100 per cent recycled raw material. Fildan is also a member of the "Plastic Cluster in Austria, which has created a novel project to find a solution for recycling textile waste. In addition, the company works with spectrophotometers, color measuring equipment, in ensuring the client's color request are 100 per cent correct and reducing waste from production that would have been rejected.
"Some developments have already been made by Fildan and will continue to be made to produce injection-molded components from polyamide weaving waste. The project is expected to be completed by the end of 2019. This will start a new era in the polymer industry and enable environmentally friendly production," he said.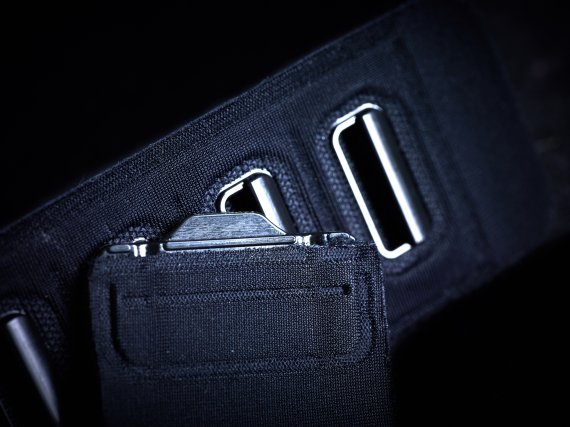 Another new development that has been launched is the OFF-HEY (the HEY standing for Hook and Eye), a universal and comfortable fastener that eliminates the need for many multiple hooks on sports bra closures and is able to be used on the straps for easy alteration as well as a side fastener for a personalized fit for the consumer. Available cushioned or flat form, the molded hook and fastening has a smooth fit against the skin from the microfiber nylon used.
One of the key benefits of a comfortable closure like this is essential for sports bra developments, in being able to be flexible during the sport, whether it be running or tennis, just having the knowledge that there is no uncomfortable interference and friction.
With every consumers body shape different, Wanzenböck agreed that the adjustability is one of the benefits. "In contrast to a normal hook and eye tape the OFF-HEY fabric fastener has only one 'hook', so closing is much easier for this reason. The OFF-Hey closure is without any magnets and has a tensile strength of 30 lbs/13.6kg. The OFF-HEY is made of 100 per cent nylon and is therefore recyclable. Moreover, we do not use any PU films, we only use US-welding and therefore this closure is breathable!"