Consumers are only slightly aware of the creeping change. They quickly get used to the fact that it's no longer just search engines, social media, news portals and the like that place ads on their screens. are no longer the only ones placing ads on the screen. Increasingly, retailers are also making money from the reach on their channels. Because instead of Google, younger Internet users in particular are increasingly starting their shopping trip on the Web directly on the pages of their favorite retailers and trendy stores. The lucrative billion-dollar business of sponsored product ads, banners, links, and content features has already given retail media an 18 percent share of global digital advertising revenue by 2022.
What Is Retail Media?
Retail Media includes advertising and marketing activities on retail platforms and e-commerce websites, in online stores, mobile apps or in brick-and-mortar retail stores. Advertisers can promote their products and services on paid spaces.
Marketing experts see good reasons for this development:
Thanks to ChatGPT and the like, search engines are losing their nimbus as the perfect entry point to the surfing experience - and thus their value as an advertising platform.

Retail media offers brands an effective way of reaching target groups in their direct environment when they are actively searching for relevant products and services.

Retail media can not only serve the purchase conclusion at the end of the marketing funnel, but also enable complete omnichannel campaigns across the entire customer journey.

As third-party cookies will be eliminated in the future, data protection-compliant tracking and targeting solutions, transaction proximity, and customer knowledge of the retail platforms will come into play as a replacement.

Online stores can generate additional revenue by marketing their reach through advertising.
Above all, Amazon cuts itself a bigger slice out of the tasty advertising pie every year. In 2022, the mother of all shopping platforms ranked third internationally in media sales with 37.7 billion US dollars - behind Google (209.5 billion US dollars) and Facebook (115 billion US dollars). According to British advertising researcher Warc, Amazon thus sprinted past the entire global print ad market all by itself. And the Warc report assumes that retail media will overtake TV advertising by 2025 if growth remains constant.
Experts forecast annual retail media sales of 25 billion euros for European web stores by 2026. Here, too, the champion is Amazon. One of the big players dominating this competition is, of course, Ebay, for whose German national subsidiary an analysis by TextilWirtschaft calculates retail media activities at over 100 million euros. The experts see good growth at Zalando and the Otto Group, even if they do not report explicit figures for store advertising. Both are vying for the advertising brands with reach of around 50 million customers each and targeted campaigns.
How can the smaller players in the market keep up? By occupying their niches. The example of Intersport shows that even stationary retail can jump on the retail media wave. The sports retail group with its more than 900 retailers, around 1,500 stores and 2.65 billion euros in sales (2020/2021 fiscal year) promises advertisers unique customer experiences and stronger customer loyalty with technology such as in-store TV and experimental marketing.
In the European outdoor industry, the online store Bergfreunde greets you from the summit. And every climbing fan knows that the far-reaching view from high above opens up perspectives all its own. "We don't run with the mainstream, but go our own way," says co-CEO Matthias Gebhard. Retail media in the sense of automated booking of advertising space does not currently fit into Bergfreunde's marketing strategy.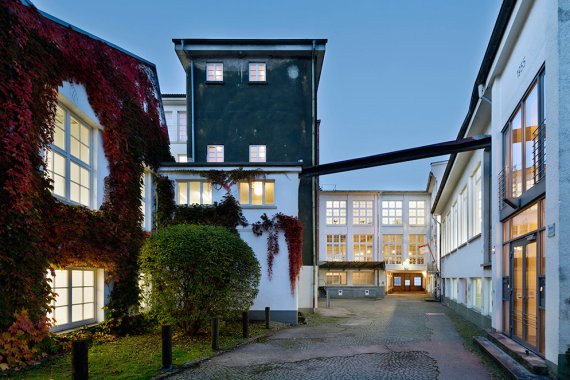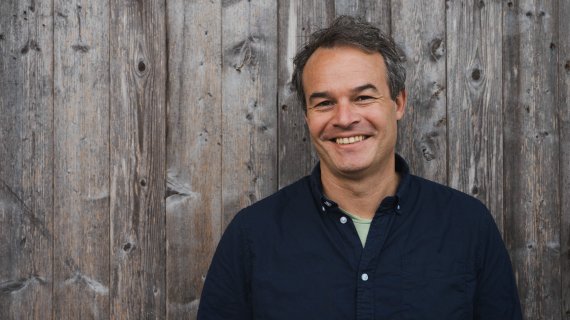 The continued success of the Bergfreunde concept is made up of many puzzle pieces. "We love and live outdoor and our people know the whole range of our sport. We place great value on our subject matter experts in customer service giving you truly expert advice," says Gebhard. The carefully curated range offers all products relevant to the target groups in the right quality for them. Operational excellence is increasing step by step. Matthias Gebhard knows the value of emotional connection and high credibility. "Sustainability moves us and our customers in equal measure. We play a pioneering role here, but not for economic reasons, but to take responsibility and find solutions."
Bergfreunde knows what is important to its active community. The high level of authenticity is reflected in marketing. Brands only make it into the product range if the purchasing department and team of experts are convinced of the benefits for their customers. The company's own brand marketing tells stories about real Bergfreunde and their real experiences. All campaigns are designed in-house and the majority are also produced internally. In addition to relevant products, exciting tours or projects, the focus is on the people behind them. Simply buying into such stories via ad placements is not possible. "We have retail media on our radar," says Ulrich Hahn, Teamlead Vendor Marketing. "For mass business with fashion or electronics, Retail Media is certainly relevant as an automated solution. But in our very specific market, we prefer to rely on individually tailored marketing measures to ensure a long-term, trusting connection between our customers, our suppliers and us." Outdoor sports just love individual routes.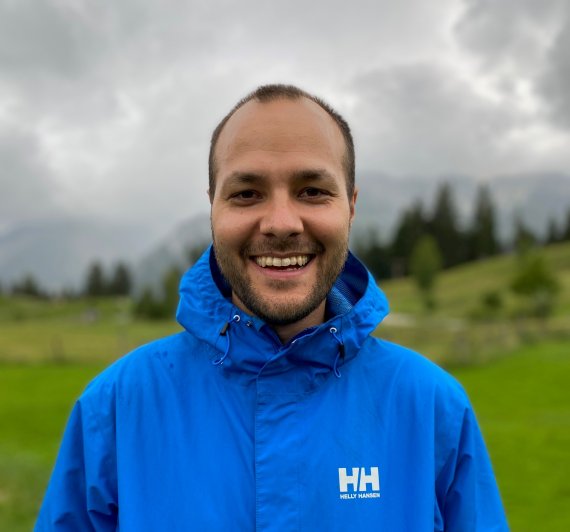 Bergfreunde
Bergfreunde is the leading outdoor specialty retailer in Europe among online pure players and offers around 40,000 articles from more than 900 brands. With its continuous growth, Bergfreunde is gaining an above-average number of new customers. The majority of the more than two million active customers come from the DACH region. Germany is the main market, but international sales already account for 40 percent of the company's turnover. Bergfreunde has a localized online store in twelve European countries. Orders are fulfilled throughout Europe.