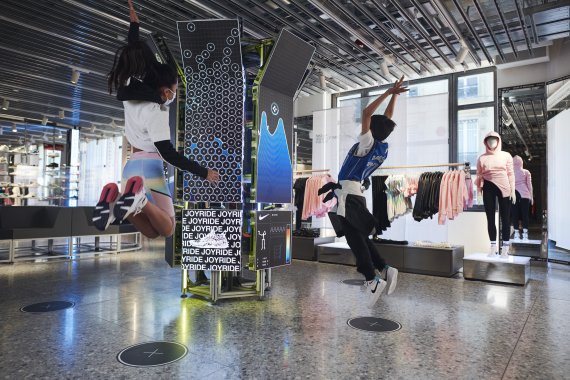 On 2,400 square metres and four floors, Nike wants to offer a digitally networked shopping experience with services on the Champs-Elysees in the heart of Paris from 30 Julylike Nike Shop the Look, Nike Scan to Try or the Nike App Self Checkout.
"When consumers step into Nike Paris, they will experience our largest, most digitally connected and immersive retail concept in the world," says Heidi O'Neill, President of Consumer and Marketplace. "The strength of our digital portfolio combined with product innovation and amazing physical spaces, will connect members to the community of sport and to one-of-a-kind experiences, serving them in an incredibly personal way. We are so excited to bring Nike Paris to the city and to the world."
Live sessions with experts in the specially designed Expert Studio are also designed to provide customers with a unique shopping experience.
There are also services that are specially tailored to the needs of women, such as "Bra Fit by Nike Fit", a data-based, personalized product recommendation.
For sneaker fans, the SneakerLab in the basement provides a selection and exclusive models of sneakers.