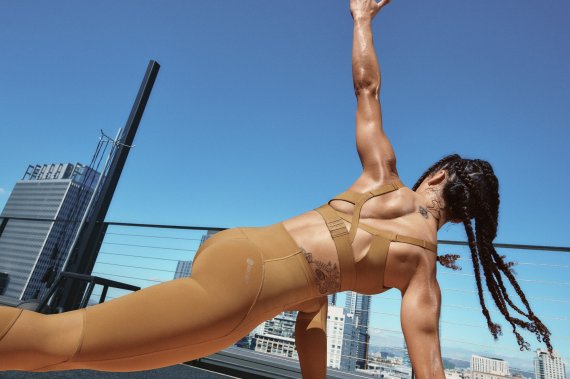 "Comfort significantly influences performance," Adidas quotes professor Dr. Jason White at the launch of the Adidas SS23 Bra & Leggings collection. Every woman who has ever been looking for a suitable sports bra knows that this is easier said than done. Adidas wants to change that and has teamed up with experts for the collection. Not only was sports consultant Dr. White involved, but so was Professor Joanna Wakefield-Scurr, who leads research on female breast health at Portsmouth University. "Whether you're in amateur or professional sports, a properly fitting sports bra is absolutely essential!" she said. If it doesn't fit properly, it's not only uncomfortable, but more importantly, dangerous. Regardless of the size of the bust, the connective tissue of the female breast is very sensitive. It can even tear due to extreme movements during sports. A good support for the breast is essential.
Apart from suitable underwear such as a bra, the female anatomy results in a variety of special requirements for outerwear during sports. The shorter torso and wider pelvis compared to the male body require completely different cuts in cycling, for example. "The most obvious difference is in the trouser area," says Sandra Waschnewski. "Because women on average have wider ischial tuberosities, the pad must be wider and positioned completely differently than is the case with men's pants. Otherwise it becomes painful." In 2018, Waschnewski founded the Veloine label to launch premium cycling apparel specifically for women. The range also includes a Pregnancy Kit - cycling shorts and jerseys specifically for pregnant women. An absolute novelty and still unique on the market since its launch in 2020. That alone speaks volumes. Why do female needs such as pregnancy receive so little attention in the sports industry?
Wakefield-Scurr is proud that Adidas is bringing more attention to the topic with its new products, says the press release for the new Bra & Leggings collection. Realistically, however, the sporting goods giant is doing less pioneering work than jumping on a promising trend. Because the proportion of women is growing in all sports.
This is not thanks to a sports bra developed together with university professors, but to female entrepreneurs and female role models who use their visibility to empower other women. Especially in social networks, female cyclists, runners, soccer players and women from every other imaginable sport band together to share their passion online and offline. The pandemic acted as a catalyst for this development: since the Corona outbreak, the female sports community has been growing rapidly, while also exposing abuses in the industry. Like the fact that the range of products tailored specifically to women is more than clear.
But there are also companies that have long recognized the needs of female athletes and put them first. For example, the internal research team at bicycle manufacturer Ergon proved the need for special women's saddles by means of X-rays and computer tomography and brought them to market. Because women's upper bodies and arms are usually shorter, the frame geometries of mountain bikes and road bikes have also been adapted accordingly.
Deuter is also aware of this anatomical peculiarity and has developed a backpack has developed a backpack collection that is perfectly tailored to the female anatomy with a shorter back and narrower shoulder straps. Female soccer players looking for suitable footwear will find the label IDA which does not have a single item for men in its range. "Women have waited long enough to be prioritized by the sports industry," reasons label founder Laura Youngson.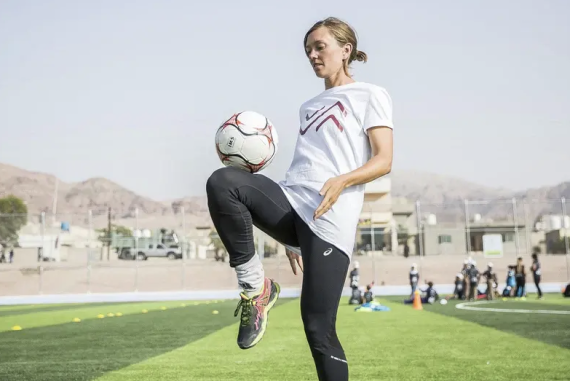 LaMunt is one of the first mountain sports brands to design its range specifically for women. During a study, the Oberalp Group, to which LaMunt belongs, found out that women do not want to "conquer" mountains, but rather focus on experiencing nature. In addition to functionality, comfort and fit of sportswear and equipment are high priorities for women. With regard to existing collections, it became apparent where the problems currently lie: Mountain boots and pants are among the items that are least well received by women, mostly because of their fit. LaMunt was born.
Sportswear collections specifically for women are also so important because they give female athletes a choice that unfortunately cannot be taken for granted. Women are still underrepresented in sports - both in the apparel and equipment industry and in the active practice of many (professional) sports. The connection is obvious, because it is primarily women who make the sports industry more feminine.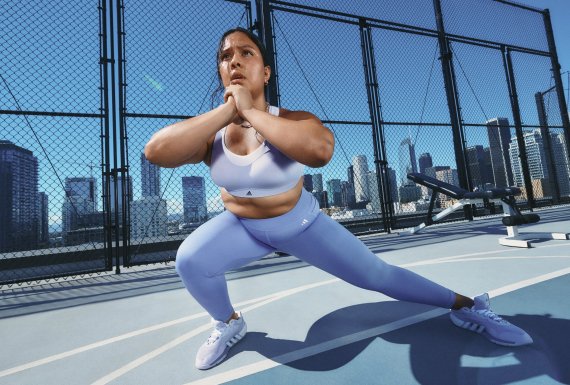 It's not enough to dye sportswear pink or print it with floral patterns to let women participate in sports. Unisex collections are also only a well-intentioned counter design. While they certainly counter false body ideals, they are still not truly empowering. The female anatomy obviously brings with it special requirements that deserve much more attention - out of social responsibility, but also because the market offers great opportunities.