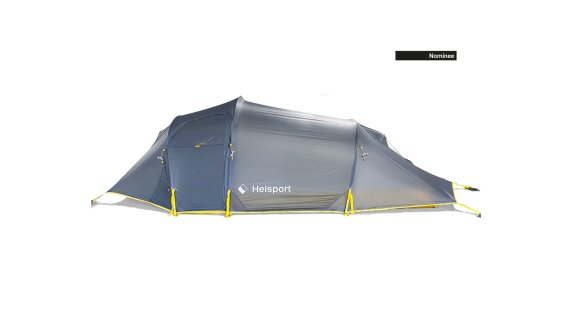 Several innovations come together in this particularly lightweight tunnel tent from the Norwegian brand Helsport. Thanks to lightweight materials, the Adventure Lofoten SuperLight 3 tent weighs only 2.35 kilograms - perfect for ambitious trekkers on whose tours every gram counts. Another innovation concerns the interior climate of the tent: To better ventilate the tent inside, ventilation can be adjusted by tilting the tent, adjusting the space between the floor and flysheet. Three entrances in an optimized shape provide even more comfort. And for those who want to get closer to nature the entire vestibule front can be opened to provide a great view and protection.
In order to extend the lifetime, minimize the potential leakage and saving weight the number of seams was reduced to the minimum. Thus, the entire rear part of the tent is completely without seams, thanks to a slightly elastic material.
Helsport continues to pursue the choices of top quality materials and this tent is made of nylon ripstop with double-sided silicone coating and a water column of 3000 millimeters for the flysheet. Pre-bent poles are made of aviation grade aluminum. All materials used are certified to be safe for users, workers and the environment.
The tent is available in two sizes – suitable for 2 people and 3 people. It will be launched in Spring/Summer 2023.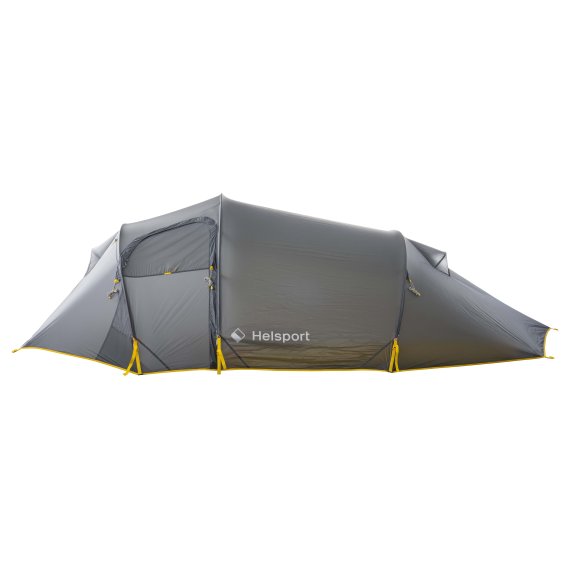 Since 1951, Helsport has been producing equipment for the outdoor experiences. Zu den Meilensteinen der Marke gehört unter anderem die Produktion des ersten Tunnelzelts. The prototype of the world's first tunnel tent was tested on an expedition in the Himalayas in 1970.
Lightweight with only 2.35 kg

Less seams

Clean design

Optimized ventilation
"Over decades our customers have been impressed with the performance of our tents during long traverses in extreme conditions for several days, and so we decided to expand the offering of our products in order to support people who are seeking multi-day adventures in remote areas by trekking, packrafting, and bikepacking. This new vision of the brand pushes the product development to a very high level as the products must perform without compromise. An example of this is the tent Adventure Lofoten SL 3."
Pedro Carradinha, Product Development Manager Helsport