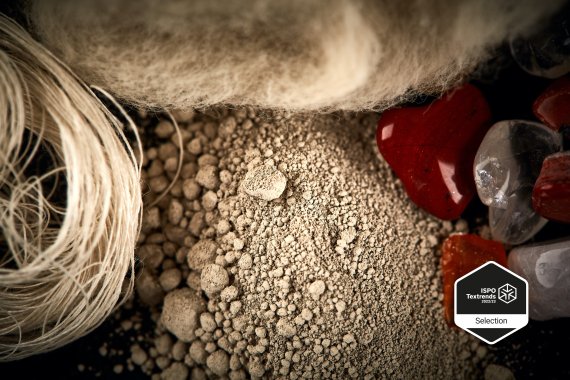 Celliant Viscose is a revolutionary textile innovation by Hologenix, the inventors of Celliant®. The world's first in-fiber sustainable viscose infrared solution, this breakthrough has been years in the making and was done in partnership with Kelheim Fibres, the world leading manufacturer of specialty viscose. 
Celliant itself is not a new product, it currently can be found in brands across a number of industries, including Under Armour, Levi's, Lunya, Bear Mattress, Tecnica, Amazon's Rivet brand, and many more — Designtex even has a line of upholstery featuring Celliant. 
Celliant is a proprietary blend of natural minerals that gives any textile-based product the ability to be responsive — to capture and convert body heat into full-spectrum infrared energy. This has been clinically proven to increase local circulation and improve cell oxygenation, resulting in a number of health and wellness benefits.
Increased energy
Improved strength
Increased endurance
Faster recovery from physical activity
Better sleep
Improved body temperature regulation
Nature-based Celliant Viscose is certified by FSC® or PEFC™, which guarantees the origin in sustainably managed plantations. In addition, our partner Kelheim Fibres was awarded a green shirt in Canopy's 2020 Hot Button Ranking. This indicates a leadership role in raw material sourcing.
Celliant is rigorously tested by a Science Advisory Board composed of experts in the fields of physics, biology, chemistry and medicine. The Science Advisory Board has overseen 10 clinical, technical and physical trials, and 7 published studies that demonstrate Celliant's effectiveness and the benefits of infrared energy.
Celliant Viscose is well positioned to answer the versatility demands of the market as it blends well with cotton, micromodal, lyocell, wool varieties (including cashmere), and other fibers. It also retains Celliant's core versatility as it has many applications across industries and is a natural match for performance wear, luxury loungewear, casual wear and bedding products. Further, we can expect Celliant Viscose to provide all the benefits of a viscose fiber — lightweight, soft, highly breathable, excellent moisture management — as well as fiber enhancements from the Celliant infrared technology, such as odour-inhibiting and quick-drying.
Celliant Viscose has been chosen as a Finalist in the Fibers and Insulations category for the ISPO Awards 2021 and is a leap forward in the evolution of sustainable fibers with its in-fiber infrared wellness functionality. 

Find out more about Celliant Viscose at celliant.com/celliant-viscose/