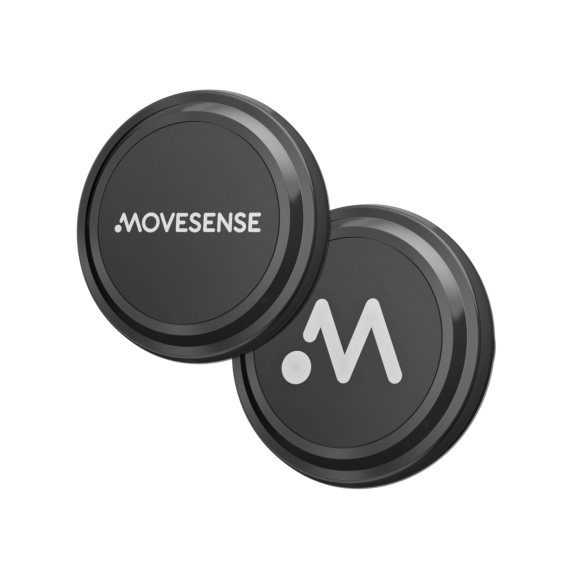 The interest is already huge: the sports watch manufacturer Suunto has sent out more than 700 developer kits. In cooperation with ISPO Open Innovation the Finnish company is looking for exciting new applications for its Movesense sensor, ISPO Award 2019 Winner in the Fitness & Activity Tracker category in the Health & Fitness segment.
The small device measures motion with three different sensors: an accelerometer, a gyrometer, which registers rotary motion, and a magnetometer, which records directional changes as a kind of electronic compass.
Movesense can also measure the temperature and pulse frequency, and create ECGs. The data can be transmitted via Bluetooth to e.g. a mobile phone or laptop.
"The highlight, however, is that all sensor data can be accessed via a programming interface. This allows developers to program their own applications, which are then executed in the sensor. The result can then be sold as a product of its own," says Terho Lahtinen to ISPO.com.
He is the senior manager for future projects at Suunto and therefore also responsible for the Movesense platform. It was originally intended for exclusive use in the company's own products. But then they realized that the innovative tool could be used for much more than the sporting activities, that Suunto covers.
"With this motion measurement it is actually possible to get useful insights into almost all sports in the world. That's why we now offer developers the opportunity to turn their own ideas into prototypes and commercial products," says Lahtinen.
For many potential wearables manufacturers, the development of the actual hardware is a major barrier. "For Suunto, that's the core competency. With Movesense, we can share our expertise with others and help companies to develop their projects with our hardware," says the manager.

Previous to the ISPO Munich 2019 from the 3rd to the 6th of February, the heads of the app developers are spinning. According to Lahtinen, the interested parties are working with the motion sensor in three different subject areas.
"About one third deals with sports, for example the performance monitoring of teams in team sports or speed, strength and technique training concepts for individual athletes," says Lahtinen. "Another third deals with health and wellness, including daily activity tracking with tailor-made algorithms, monitoring rehabilitation or caring for patients in various situations."
The last third is a mixture of different types of IoT ideas, ranging from transforming movement into music to tracking livestock and from improving safety at work to monitoring manufacturing machinery.
This selection alone shows the potential applications of the multi-talent, with the focus on sport. That's why ISPO Open Innovation is the perfect partner for Suunto.
Lahtinen: "We believe that Movesense can be very valuable for different users. First, developers and owners of start-ups who have a certain sensor concept in mind, can adopt the hardware and thus establish their solution quickly and cost-effectively. Second, well-established companies that want to add a digital element to their traditional product range can use Movesense to create prototypes and experiment with different concepts until they succeed. And third, we believe that even companies that already use sensors and digital product concepts can benefit from our sensor and the ecosystem that expands around it."