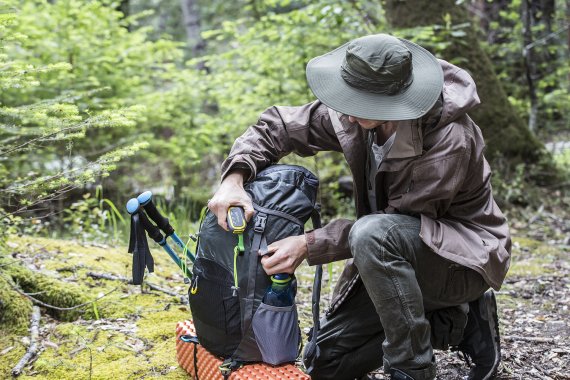 It's a common problem for those who spend a lot of time in the mountains or generally out and about in nature: Many areas don't have cell service and you are often far away from getting help in an emergency. The next important question: Where are you? It can be difficult to get an accurate idea without GPS. Xiaobin Ge and Shumin Fu hope that their device will solve these problems.
goTele on Indiegogo: Get your early launch discount here >>> 
"goTele is the first off-grid communication and tracking device," says Xiaobin Ge, "until now, such tools were only available as part of expensive military programmes, on oil platforms or to members of polar expeditions." goTele, on the other hand, is for everyone to use, from hikers and mountaineers to mountain bikers, sea kayaker, outdoor fans or dog lovers.
goTele: Three Years of Developing 
Ge and Fu and their team spent three years developing the device; now it is set to hit the market. Its creators are collecting funds to cover the huge investments required for production using the crowdfunding platform Indiegogo. "Investors will receive a 50% discount on their first order," says CEO Xiaobin Ge. He estimates that goTele devices will be ready for shipment as little as two months after ordering them via Indiegogo.
That's because goTele has a key advantage over many other Indiegogo projects: it is already complete. The test phase for the newest version alone took a whole year. "We are selling them for 158 US dollars each and are initially going to launch them in North America and Europe," says the CEO. Feedback has been great so far, he adds. According to Ge, their target groups range from mountaineers and winter sports enthusiasts to tour hikers, sea kayaker, nature lovers and pet owners.
GPS and Messaging in one device
goTele runs on an ingenious system: The device uses GPS, linking up with all other goTele users (for example a whole hiking group) to create a private network that has a range of 3.1 miles (4.9 kilometers). goTele can also be connected to your cell and the free goTele app.
It allows goTele users to track their team members in real time, share their location or communicate with each other via text messaging. Each user's location is automatically tracked and recorded. And all this off-grid.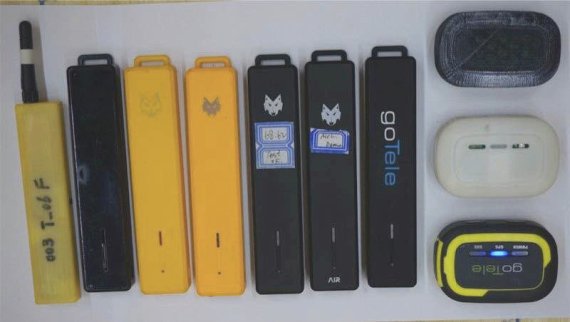 goTele App Is also for Maps
The goTele app can also be used to download and consult maps from, say, Google Satellite, Google City, OpenCycle or OpenStreetMap in the offline mode. Geographic areas can be defined and locations marked on the map. This function can be useful for dog owners, for example: They can equip their dogs with a goTele device and will be notified should their pets leave a designated area.
The tracking and SOS function is not smartphone-dependent. This means that you can still be located and can send an SOS signal using goTele even if your cell breaks or runs out of battery.