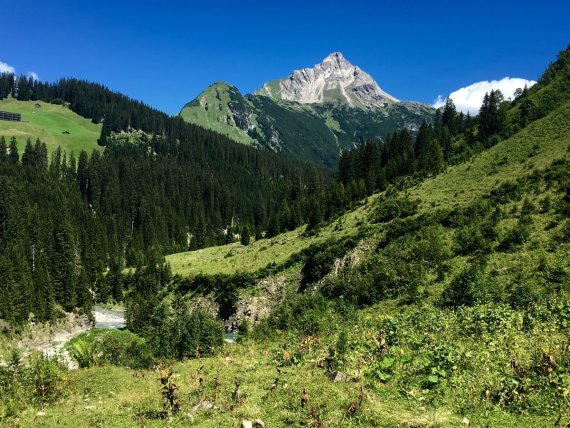 At the beginning of each day hike, two points should be considered: How many hours should the hike be and what level of difficulty is ideal? There is now a large selection online: The tours are usually divided into difficulty levels (easy, medium, difficult), they indicate the altitude meters and kilometers. 300 to 500 metres of ascent is considered an easy hike, 500 to 800 metres of ascent is considered medium, and anything over 800 metres of ascent is considered difficult. 300 metres in altitude can be easily covered in one hour (ascent), 500 metres in altitude on average on the descent. Alternatively, books (for example from the publishers Rother, Bruckmann or Kompass) and magazines (Bergzeiten, Bergsteiger or Alpin) are of course suitable for finding tours.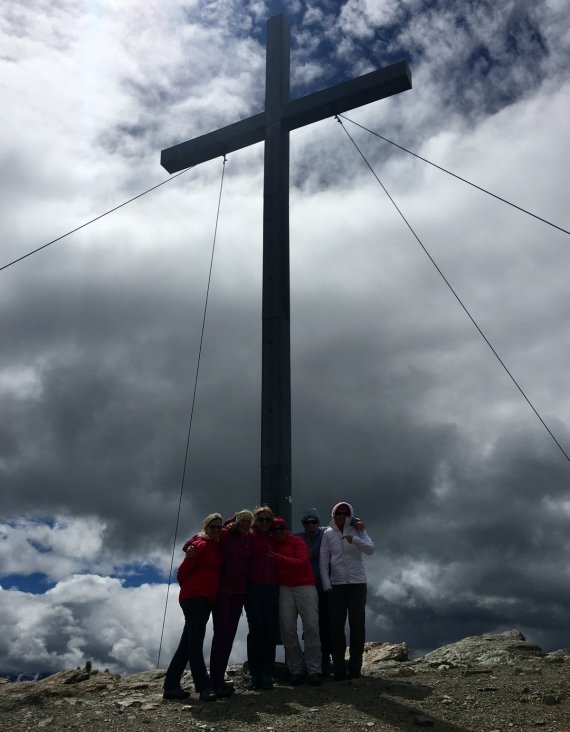 For a day hike, technology is usually not a problem (remember rain cover). Each cell phone battery lasts 24 hours, so hiking according to an app is a good idea: Bergfex, Komoot and Outdooractive are very well rated. Even if there is a free basic version of all three mentioned, the paid subscriptions are of course more extensive and offer more features. For example, altitude tracking or saving tours in offline mode. If you want to know what's around you: The PeakFinder app (approx. 5 euros) shows a 360-degree panorama with the name of all the mountains (also works offline).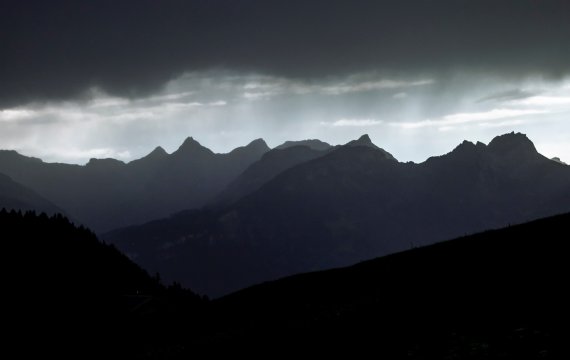 A rain shower is no problem on many routes - except in the mountains, of course, where paths and steep tracks can become slippery very quickly. But hiking is simply more fun in dry weather. So be sure to check the forecast the day before. Here, too, it is a good idea to take a look at an app. Consistently very well rated: the paid version of WeatherPro (about 1 euro). If thunderstorms are forecast: Better postpone the tour. Because in the mountains, thunderstorms can come up so suddenly that finding shelter can be a problem. In winter, snowstorms or fog can cause hikers to lose their bearings. Therefore: Only start hiking when the weather is stable!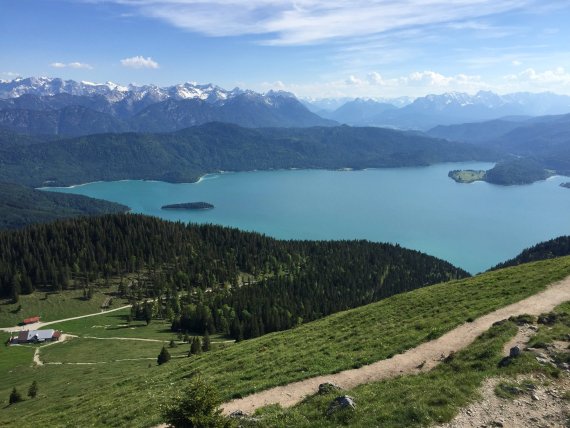 For one-day tours, check the parking situation in advance. Especially on weekends, the mountains and signposted hiking trails are very busy and the parking spaces are quickly occupied. So always look for alternatives in advance. And: keep some small change handy, as many municipalities now charge a parking fee.
Can the starting point be reached by public transport? Then you need to check the timetables, buy tickets and reserve seats. If you're planning a day trip, make sure to leave some time in case something unforeseen happens.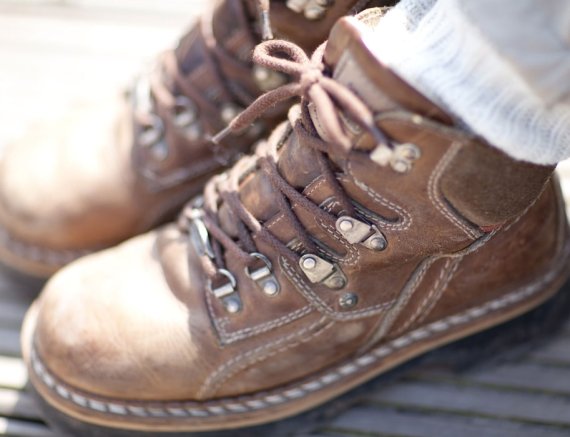 In general: A well-fitting hiking boot stabilises the foot and helps to prevent injuries. A good tread ensures a secure step. For easier tours there is also the option of wearing a trekking shoe. Special hiking socks are a good investment - they come in a wide range of lengths. Hiking trousers that can be shortened with a zip are also ideal. When it comes to outerwear, go for the two-piece look: possibly a thin T-shirt or top underneath and a long shirt (practical with a zip and thumbholes) or a thin jacket over it. A vest with a collar also does a good job: this has the advantage that the neck stays warm in any case. Also always with you: headband, hat, cap or cap; and from autumn onwards definitely gloves. And last but not least: a functional jacket - depending on temperature and weather with integrated rain protection.
For a day trip, a daypack (around 15 liters capacity) is enough - practical with three outer pockets. One with a zipper to quickly access important items such as mobile phone and maps; two outside pockets for tissues, garbage bags or drinks bottles. Pack at least one change of clothes (T-shirt, long-shirt and possibly underwear/bra). A chilled back is not only uncomfortable, but can cause problems in the long run. No matter whether rain is forecast or not: at least a rain jacket belongs in the hiking rucksack, unless the functional jacket has integrated protection. By the way: Always pack heavy things close to the upper back.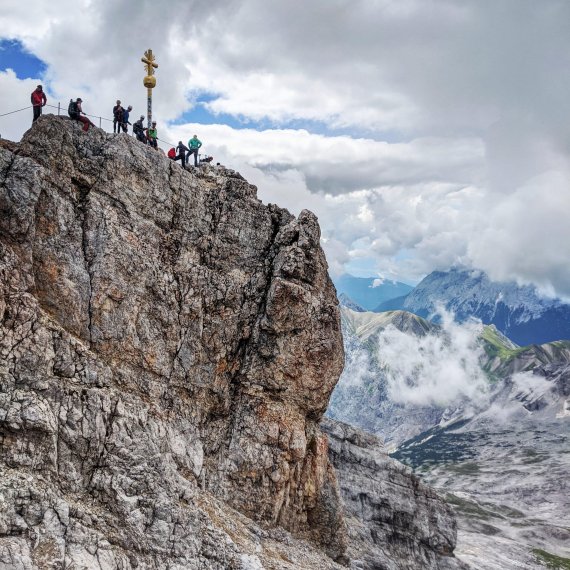 Telescopic poles are not a must on easier day tours. However, they do have some advantages: they reduce - especially when going downhill - the weight that acts on the joints. They also offer safety in difficult terrain, for example when crossing a stream or slippery wooden bridges.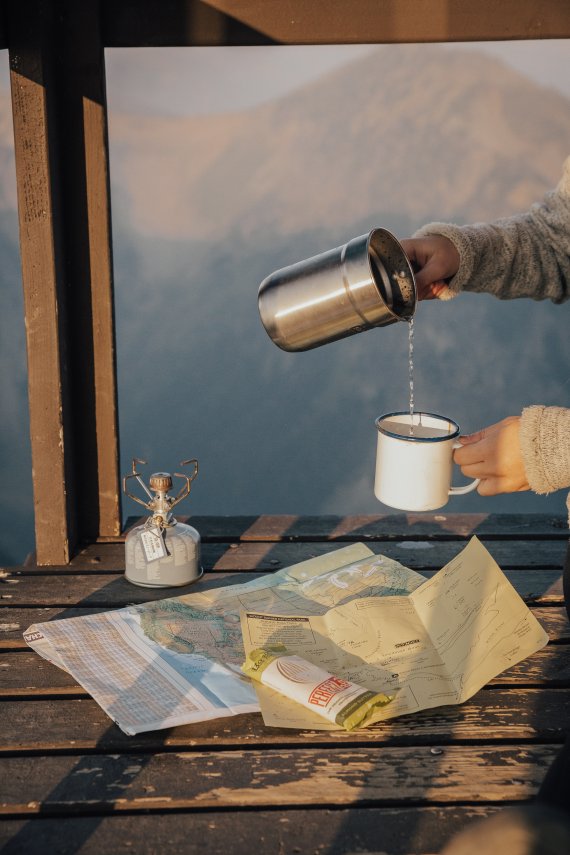 If the destination of the day tour is a managed hut (check opening times beforehand), then it is enough to pack an energy bar, healthy snacks or an apple - in case you get a little hungry. Otherwise, be sure to take carbohydrate-rich foods with you, as an average of 350 to 550 kilocalories per hour are consumed on a mountain tour. Particularly suitable: Wholemeal bread or nuts.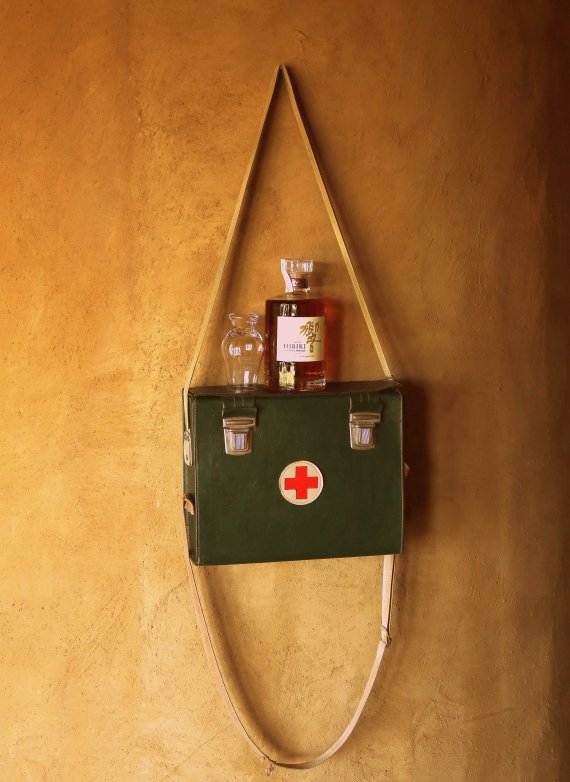 Always pack sunscreen in the summer. A small first aid kit is standard equipment. A thin, long towel is not only practical, but can also be used to protect a wound or stabilise a bruised foot. A rescue blanket is also useful in an emergency. In Germany and South Tyrol the emergency number is 112, in Austria the alpine emergency number is 140. If you have to resort to the analogue version, the alpine distress signal: send an audible or visible signal six times a minute. Repeat this after a minute's pause. Rescuers respond with three signals per minute. And by the way: It also serves safety to inform someone in advance about the planned hike - especially on a solo tour.