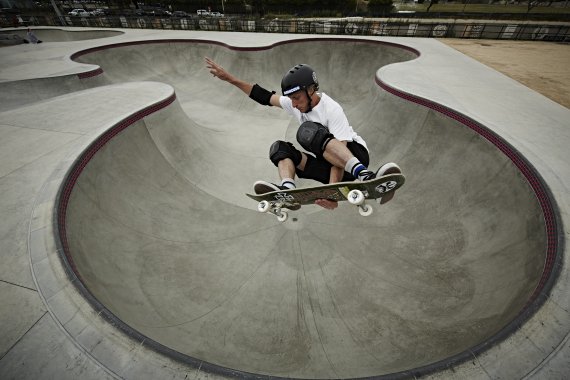 A few years ago in Paris, at the spectacular Grand Palais, the "Tony Hawk Show" took place, a meeting of the world's best halfpipe skateboarders. When Hawk, according to one study the most famous US athlete, asked to be let in with his board under his arm, to go to work, so to speak, they wouldn't let him in. No VIP wristband. Even the reference to the 10x20 meter poster was of no use.
No wonder: Hawk is wearing a suit and tie on it. Hawk came as usual: jeans, sneakers, baggy sweatshirt. The Normal One. And when he did make it into the hall, the only way you'd recognize him there is by the half-dozen black-clad bodyguards surrounding him. And he's supposed to be a superstar?
Hawk is an inventor in many ways-ever-winner, idol to many ages, graduate of the "rookie-millionaire-bankrupt-millionaire-legend" business path. Yet at every stage he has remained the nice boy next door: unpretentious, talkative, even when he's just had a chaotic journey and his eyes are almost closing from sleepiness.
Hawk is at home in the halfpipe, is considered a pioneer of the so-called vert style, in distinction to the street style. There is no skateboarder who has invented so many tricks and jumps, almost a hundred. They are called Stalefish, Gymnast Plant or Hurricane.
His hardest is the "900": a two and a half turn around the body's longitudinal axis. Twenty years ago, Birdman - as he is nicknamed - was the first to manage this jump, and he still managed it at the show in Paris, but only on his fifth attempt. The spectators in the Grand Palais shriek with excitement.
As a child, Hawk was hyperactive, aggressive, highly gifted, had irrepressible energy and impatience in him, which could only be channeled through the skateboard. More than once, his mother took him to a psychologist. She says, "His head is telling him things his body can't do." Then the lanky body could. His father, a former Navy officer, built the youngest of four children his own halfpipe in the backyard.
He started at nine, had his first sponsor at twelve, turned pro at 14, was the world's best at 16, bought his first house at 17, his second at 19. He became skateboarding world champion eleven times in a row, won 73 of 103 professional competitions, won six gold medals at the X-Games, was on the cover of "People", "Esquire", "Rolling Stone" and the "New Yorker".
And he was in so much trouble. At the beginning of the 90s, the skateboard hype was over, the income failed to materialize. His wife earned the money in a beauty salon. Things went haywire in his private life, too, and it was to take a few years before the businessman became a successful businessman. At first he sold boards and skater clothing; the financial breakthrough came in 1999 with computer and console games, which enjoy cult status in the scene. His autobiography "Profession: Skateboarder" is a bestseller, successful author Nick Hornby made him the hero of his novel "Slam". In addition, the father of three sons and a daughter has set up a foundation with which he is building skate parks in socially deprived regions of the USA.And it goes without saying that the master is still on the board at the age of 50.
Experience Tony Hawk at the ISPO Digitize Pioneers Night on February 4 at ISPO Munich in Hall C6.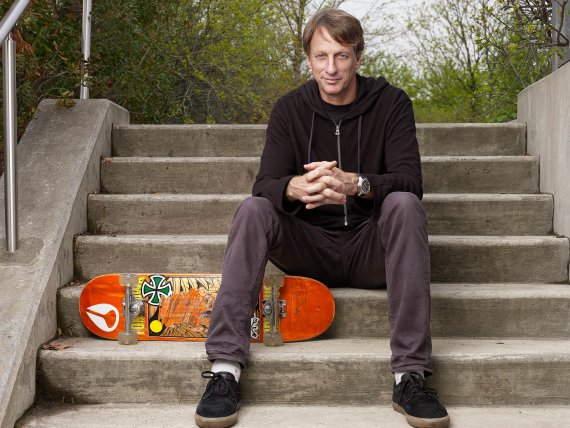 16:50 - 17:00
Introduction (Tobias Gröber, Director ISPO Group)
17:00 - 17:30

adidas Pinnacle Talk
Tareq Nazlawy. Senior Director Digital Strategy

17:40 - 18:00
"The future of sports" by Tony Hawk (Kick-Off Keynote)
from 18:00
Let's celebrate the unknown (DJ Alkalino, Harry Klein)

parallel:

18:00 - 18:30

FIFA19 Showmatch VBL Showmatch Borussia Mönchengladbach vs. Bayer 04 Leverkusen