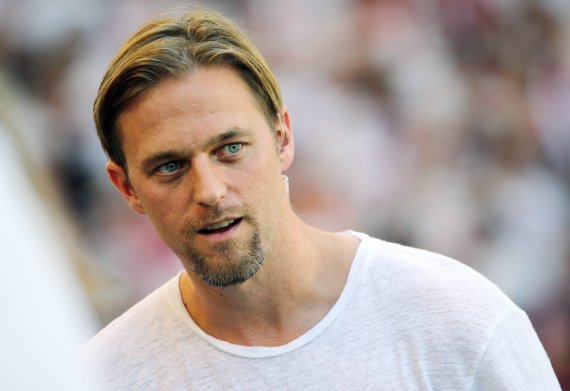 Timo Hildebrand was a professional footballer for 16 years. His mark of 884 consecutive played minutes without conceding a goal from 2003 is still a Bundesliga record today. After ending his football career in early 2016, Hildebrand, who has been eating a mostly vegan diet since that year, has found two new passions: healthy eating and yoga.
In 2020, he and two colleagues founded the vegan restaurant "Vhy!" which will open its doors in Stuttgart after the Lockdown. He is also the co-owner of "YEZ.Yoga", which designs and organizes yoga events for companies, event locations and festivals.
In an interview with ISPO.com, Hildebrand talks about his new life after professional sports, the end of veganism's and yoga's niche existence, and the changing face of football today.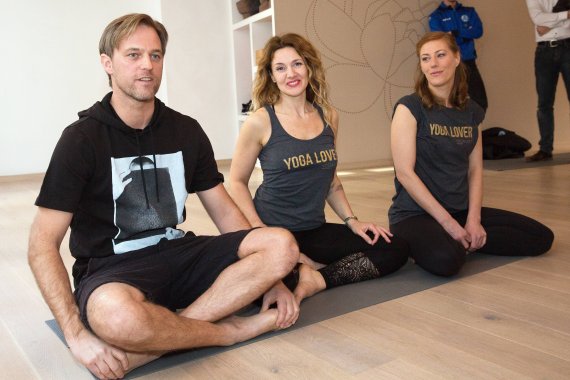 ISPO.com: You ended your first professional career young - you didn't fall into a hole afterwards, did you?
Timo Hildebrand: It took time until I found my way. But of course I enjoy being free. That is the great luxury of an ex-professional. It was important for me to rediscover myself outside of football. I think I've found a good way to do that - as a family man, as the organiser of my yoga festival, with my social commitment and now with Vhy! I feel very comfortable.
Vhy! is the vegan restaurant you're opening in Stuttgart after Lockdown.
Yes, we are already in the starting blocks and are now using the time to prepare everything. I'm not a gastronomer - that's why I have partners who know how to do it. I think I will learn a lot this year.
Before Christmas you cooked a vegan three-course meal for the Stuttgarter Zeitung. How did that go down with the average Stuttgart crowd?
I think quite well. For many, vegan nutrition is still strange. But it's no longer the case that you're regarded as a weirdo. It is also becoming more and more accepted. At the end of last year, for example, we offered a business lunch delivery service for our network and partners. That was really well received.
Let's talk about prejudice - many vegans have a reputation for being mercilessly dogmatic.
Our approach is different: we want to convince people with taste. That's why the fact of eating vegan isn't at the forefront of our minds at all. I want people to eat at our place because it's awesome and because it tastes good. My experience is that many people quickly adopt a defensive attitude when they are told what to eat. We want to surprise people with how diverse, delicious, sophisticated and nutritious vegetables can be. That's our way.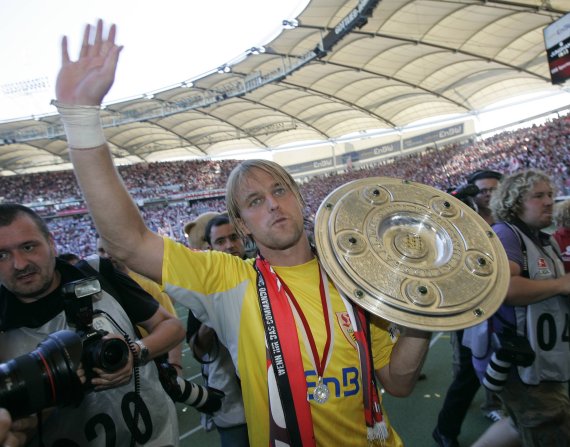 Corona is also slowing you down right now - how do you experience the time?
At the beginning it certainly helped to come down, to concentrate on the basics - at least for those who didn't have to fear for their existence. But slowly, of course, everyone dreams of life continuing more or less normally.
You discovered yoga while in rehab after hip surgery a few years ago. That brings us directly to the next prejudice: yoga used to be considered esoteric nonsense.
Yes, completely. But more and more people are discovering the benefits. Vegan nutrition and yoga change you, not only physically, but also mentally, there are actually only advantages. With yoga you are always alone with yourself and your exercises on the mat, you have to come into balance with yourself. Especially in times like these, this can help many people.
In addition, elements of both are increasingly being incorporated into everyday life - be it in the canteen or in the restaurant, in physiotherapy or in sport - vegan dishes and yoga exercises are now quite normal in everyday life and moved out of the eso corner.
Does that also apply to professional sport? For a long time, football in particular tended to be a bastion of dull masculinity.
A lot has changed in football. Today's professionals always have to think outside the box in order to develop. They don't just train on the pitch for an hour and a half every day; professional preparation has become a whole cosmos. You simply have to do more than the daily team training. A good diet and yoga are important building blocks. I'm sure that has come across. It's about staying flexible, even if you're not a professional footballer. Many people sit at a desk all day and don't get much exercise. I can incorporate yoga, for example, into my daily routine without too much effort, and that helps.
You also keep moving - what do the next twelve months look like for you?
Of course, the restaurant will take up all my time. It's a matter of the heart. We want to bring innovative plant-based cuisine to Stuttgart - there's simply still far too little of it here. But the topic of yoga will also remain important. I think a lot of things will be possible again towards the summer, maybe even a new yoga festival, at least on a small scale.
And at least digitally you will be able to meet people again at the beginning of February ...
Exactly. At ISPO Munich Online I will tell a little bit more. I'm looking forward to it.