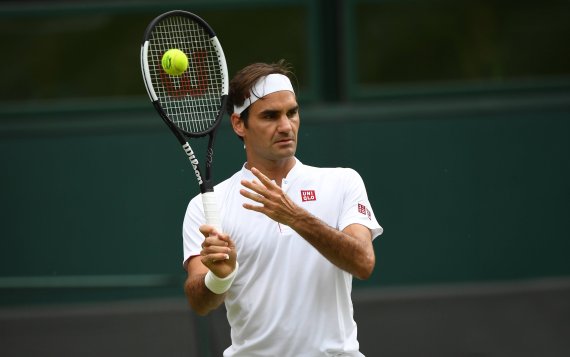 Roger Federer has not been number one in the tennis world rankings since June 2018. In the eternal triathlon with Rafael Nadal and Novak Djokovic, the Swiss player has often lost out recently.
Spain's Rafael Nadal has meanwhile caught up with Federer's 20 Grand Slam titles, while Serb and world number one Novak Djokovic is also getting closer with 17 Grand Slams. But as far as income is concerned, the 39-year-old Federer is still undisputed.
With more than 900 million dollars in career earnings (source: ATP Tour, Tennis.com, Express.co.uk, Statista, Forbes, Safe Betting Sites), the current world number four is on the verge of becoming the first tennis billionaire in history - for Nadal (450 million dollars in earnings) and Djokovic (220 million dollars) a probably unattainable mark. Federer is also number one in Forbes' 2020 ranking of highest-earning athletes. He is the only one to break the 100 million dollar mark there, mainly due to advertising deals.
In terms of pure career prize money, the three are still almost equal:
Novak Djokovic: 144 million dollars

Roger Federer: $129 million

Rafael Nadal: 121 million dollars
But in terms of advertising revenue, Federer has earned almost twice as much in his career as his two competitors combined:
Roger Federer: $771 million

Rafael Nadal: $329 million

Novak Djokovic: 76 million dollars
Including advertising revenues, Federer earned an average of around 45 million dollars per Grand Slam title, more than three and a half times as much as Djokovic (12.9 million dollars per Grand Slam title) and more than twice as much as Nadal (22.5 million dollars).
Federer has earned 300 million dollars for his ten-year contract with the Japanese brand Uniqlo alone. Other well-known sponsors are or were Credit Suisse, Mercedes Benz, On or Rolex.
Rafael Nadal earns around ten million dollars annually through his partnership with Nike. He also has advertising deals with Emporio Armani, Babolat, Telefonica, Banco Sabadell, Tommy Hilfiger, Cantabria Labs and Mapfre.
Although Djokovic has won three Grand Slams less than his competitors, he has dominated in the recent past, where higher prize money was paid out than in the 2000s.His main sponsors are Lacoste, Adidas, NetJets, Seiko, Jacob's Creek, Peugeot, FitLine and the Ultimate Software Group.