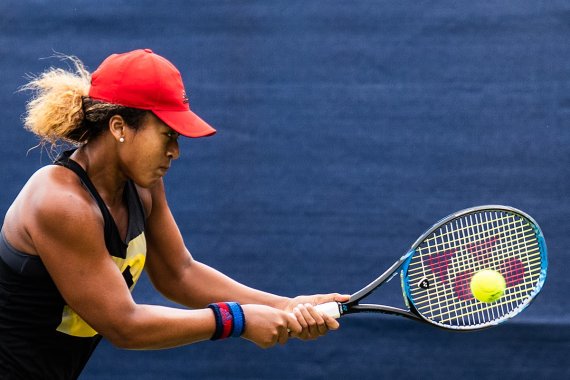 In 2016 Naomi Osaka qualified for her first Grand Slam tournament, one of the most prestigious and important tournaments in tennis, at the Australian Open. Three years later, she managed to win the US Open, even more so against former champion and Osaka's role model Serena Williams. With this victory at the age of 20, she became the first Japanese woman ever to win a Grand Slam title at the US Open. One more US Open title in a row provided the masterpiece.
Two additional Grand Slam titles at the Australian Open, most recently in 2021, had Japan looking forward to the Tokyo Olympics with anticipation. A hot medal contender, Osaka is also the face of the Olympics in her mother's hometown and lit the Olympic cauldron to kick off the 2020 Tokyo Games. After Osaka dropped out of the French Open earlier this year and took two months off public obligations due to mental issues, hopes were still high for her to bring home Olympic gold. It seems the pressure lasting on her was a bit too much to bear, however, after she lost only her second match of the Olympic tennis tournament in the round of 16. 
Besides these lows, her year also had some highs in other respects. She has already won several awards for her achievements recently. In early May 2021, she won the Laureus World Sports Award, also known as the Oscars of sport, as Sportswoman of the Year. On her win, Osaka herself says, "I've seen so many of my idols win this award, so it definitely means a lot to me to have it in my hands now myself. I'm so happy, it really means a lot to me."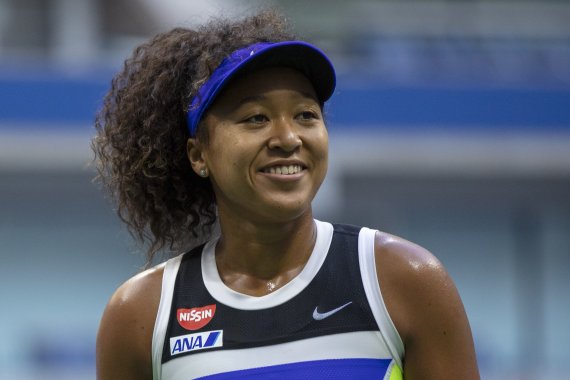 2020 was not only a strong year for Naomi Osaka in terms of sports. Her earnings also reached new heights, putting her in first place among the top earners in the sport. While Serena Williams, who was pushed down to second place, was ahead in prize money, Naomi Osaka earned around 2 million more than veteran tennis queen Williams in 2020, with $34 million in advertising revenue (source: Forbes). Above all, her fashion sense, political statement, and of course her success on the court appeal to brands. As the first Japanese player to win the US Open and the first Asian to be ranked number one in the world, she is also very popular with advertisers in Japan, but not only. Her sponsors include Nike or Nissan and she is also an ambassador for luxury fashion brand Luis Vuitton or premium watch manufacturer Tag Heuer or electronics giant Panasonic.
And just in time for the Olympic Games in Tokyo, Naomi Osaka is presenting yet another cooperation. At the beginning of July 2021, toy manufacturer Mattel launched a Barbie: not blonde, skinny and unnatural, but a mini Naomi, wearing the tennis dress that Osaka wore at the Australian Open 2020, with natural curls - and sold out within hours of the start of sales.
But to portray her as a young fashionista or a clothes rack for her sponsors would be far from the truth. Naomi Osaka has a strong fashion sense herself, which she also uses to make statements about things that are close to her heart, such as drawing attention to her multicultural roots in Japan and Haiti. She is also known for her style beyond the tennis court, which is one of the reasons why she was chosen, along with singer Billy Eilish and poet Amanda Gorman, to host the Met Gala 2021.
At New York Fashion Week 2020, she developed her first capsule collection with designer Hanako Maeda's Japanese label ADEAM and continues to wear Japanese-inspired looks. When picking up her US Open trophy, she gave a hint of her Haitian heritage on her father's side. To go with it, she wore a headscarf made of Kenta fabric. In Haiti, people resort to traditional West African headgear to mark special and significant life events. With this style she also put a final exclamation mark under her statements during the US Open against racism, discrimination and police violence.
In addition to her athletic successes and her enjoyment of fashion with a sense of politics, Naomi Osaka is also smart with her money. As a businesswoman, her actions also bear a clear signature. With KINLÒ, Naomi is launching her own sun protection brand with products specifically for darker, more pigmented skin types. In doing so, she wants to educate people about the fact that darker skin also needs to be protected against harmful rays and offers the right sunscreen for this purpose.
Her investments also have focus on what is important to her. For example, she invested in the green and sustainable fast-casual restaurant chain sweetgreen in 2021 and joined the ownership group of the U.S. women's soccer team North Carolina Courage. In an interview with The Athletic, Osaka said she is passionate about raising awareness for women's sports and inspiring the next generation of young girls. She said she could perfectly match those interests with an investment in the two-time NWSL champion.
In addition to her fashion collaborations, Naomi Osaka has also entered the art industry with her sister and art platform Basic.Space through NFTs. Some of the artworks from the sisters' first collection were raffled off and offered for free download. Two of the works were up for bid and fetched $150,000 and $220,000 each.
Naomi Osaka has been dating Grammy-nominated rapper Cordae for several years. No matter who has an important event coming up, the other is there to support. For example, Naomi has been on tour with Cordae for several weeks and Cordae is a regular guest in the stands at important matches. He supports and celebrates Naomi every time she wins a point or victory, such as her recent US Open title win.
Even though Naomi seems extremely relaxed on the court most of the time and embodies calmness itself, the two of them are one thing above all: in their early 20s and in love, so that you almost want to blush while watching them. They are also young, stylish, successful and yet aware of their social responsibility, which makes Naomi Osaka and Cordae a model couple for Generation Z.
Representing her generation, which is considered politically motivated and active, Naomi Osaka brings her voice to the tennis court and draws attention to social issues such as racism and discrimination in a traditionally white sport. She has also faced a lot of backlash on social media, for example from Japan, where there is a perception that athletes should focus on their game and not express themselves socially. Nevertheless, Naomi Osaka sees it as important to use her platform to help and inspire people to get involved in the causes they care about.
In the wake of the 2020 US Open, Osaka made a fashion statement to raise awareness about police violence against minorities and show solidarity with Black Lives Matter protests. At each match, she wore a black face mask with the name of another person affected, seven masks representative of the many victims of discrimination and racism overall.
Although the motto in professional sport is to keep the poker face instead of giving a real insight into one's own emotional life and revealing possible points of attack, Naomi Osaka admits that she is vulnerable and speaks openly about alleged weaknesses and social fears. She describes herself more as an introverted and shy person, even if the young player is known for political statements and as an advertising face. During the French Open 2021, Naomi Osaka stayed away from the media hype at press conferences and was sanctioned by the organizer with a fine for doing so. Since dealing with the press and the respective conferences at Grand Slam tournaments are mandatory for participants, she was even threatened with exclusion from the other tournaments in the series, and some harsh criticism followed. Naomi Osaka responded with her withdrawal from the French Open and a more detailed explanation. She justified her decision on social media with an insight into her psyche and made public that she had been suffering from regular periods of depression since winning the US Open in 2018.
At the same time, she made clear what a difficult field professional sport can be, pointed out that the press do not always take into account the mental health of players and explained that she therefore drew the consequences of criticism on her behavior. Dealing with the press and the public are often seen as an obligatory part of an athlete's professional career, nevertheless Naomi Osaka courageously set an example being open about her own pain limits and dealing with depression.
If you like to know more about the background of Naomi Osaka, her life and what it is like to be a young and famous athlete, we recommend the 2021 Netflix documentary "Naomi Osaka". It gives great insights and is well-worth watching even if you are not too fussed about Tennis as such.