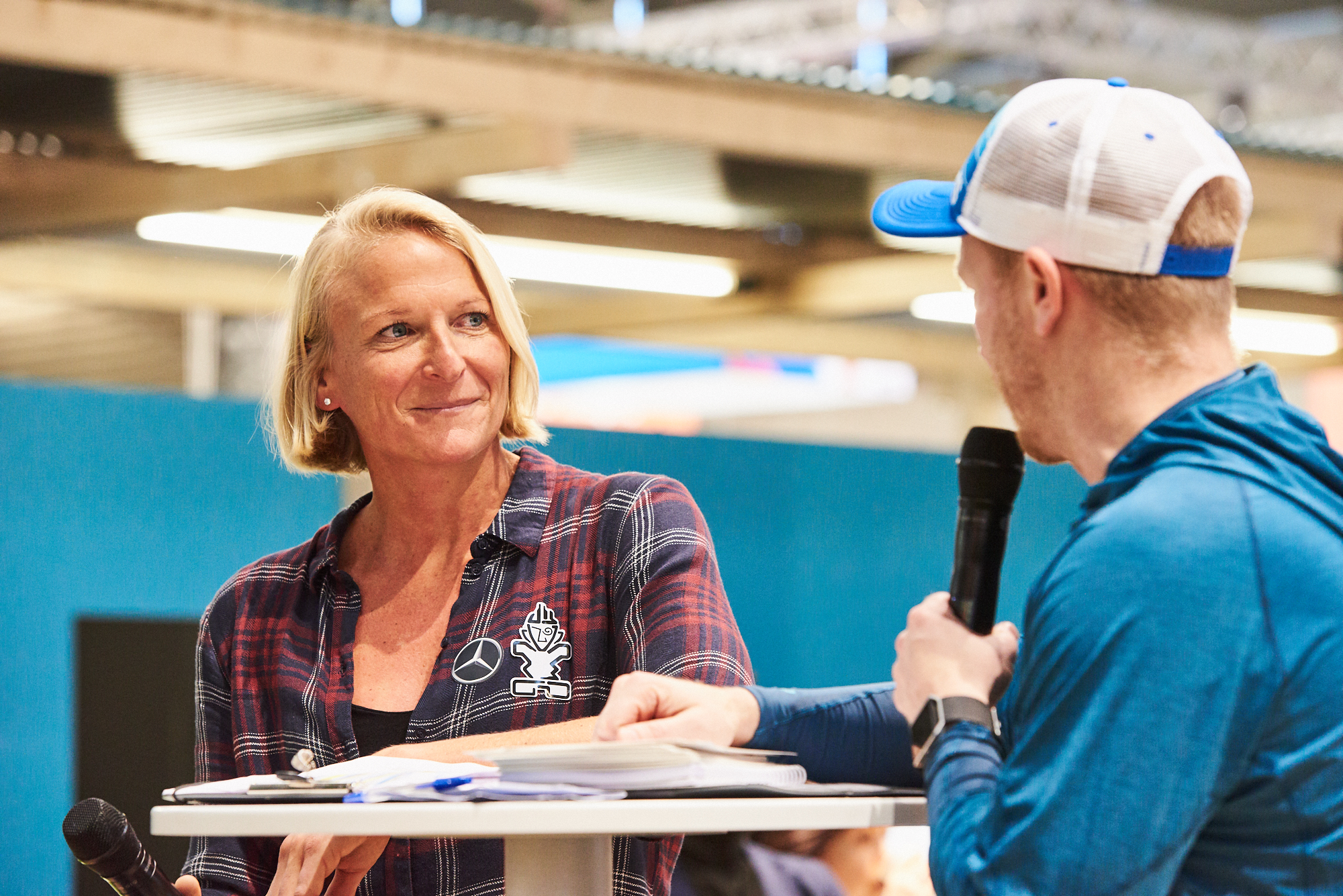 When Sonni Hönscheid reveals the future trends in the world of water sports, there is a presentation in the giant pool of the "Outdoor & Watersports Village" at ISPO Munich 2018 in SUP Yoga.
"That's a huge trend in the scene. There are already two or three massive SUP magazines on the subject in the states and in Germany it is slowly becoming a mass sport", says the world and European champion in Stand Up Paddling (SUP) in an interview with ISPO.com.
Sonni Hönscheid believes that the trend from yoga on the water will also slosh into the fitness area. There are already hotel pools where you can do fitness and strength training as well as yoga on air mattresses and boards. On the water, this is five times harder than on land and has an extra training effect. In addition, everything on the water is more relaxing than in the gym", says Hönscheid.
The woman, who has collected a total of ten SUP World and European championship titles as well as twelve German surfing championship titles, finds another board sport even cooler: foiling.
Instead of the traditional fin, a large fin with wings is mounted underneath the SUP board. If you bring the innovative device with the paddle to a speed of about 20 kilometers per hour, it lifts itself completely out of the water. You fly over the water with the board like a hydrofoil - an incredible feeling. "You become super fast and feel like you're floating", says Hönscheid.
Away from the water, Sonni Hönscheid, after a visit to her grandmother's house in Bad Füssing has a completely different dream: "I would like to try out cross-country skiing". Of course, this sport is also very trendy...