30 years of experience! Jean-Marc Dijan knows his way around the industry, has seen trends come and go. And he has always had a sense for what customers want and need. His previous stations are like a who's who of the outdoor industry: Rossignol, Salomon or Amer Sports. At all of those companies he has not only sensed trends, but also set them. With his own passion for sports. And now? Now he works for The North Face and tells us exclusively his view of the outdoor movement, what nature means to him, and how that affects his work as Vice President of Global Footwear at The North Face.
ISPO.com: Dear Jean-Marc, you've been in the sports industry for 30 years. What motivated you to go down this path back then?
Jean-Marc Djian: One of the key moments was in 1986. I was 20 years old and decided to travel around the U.S. on my own for three months. This trip completely changed my life. I was not prepared for the beautiful wilderness of the national parks, for this great nature! I met friends there, and experienced outdoor sports like bouldering in a whole new way.
What has changed the most since then?
I think of a quote from one of my mentors, Jean-Luc Diard, who was president of Salomon when I worked for the company in the early 2000s. We went on a bouldering trip and he shared with me his opinion about nature: 'It has gone from being a playground to being the biggest sports field in the world, free for almost everyone.' To me, that makes perfect sense and is one of the main drivers that have led to this trend.
This also has an impact on the industry...
Yes, new sports are being defined, which is completely changing the industry. Years ago, it was about choosing a specific sport, and the role of brands was mainly vertical. But in the last 20 years, the customer has evolved so much. People are doing multiple sports like snowboarding, climbing, hiking, running and cycling.
And the focus has shifted to purpose and value, especially when it comes to outdoor sports.
The two transformations go hand in hand: we need the outdoors more than ever to come to peace and engage with our values. The role of big brands like TNF is to be a catalyst for that. When we say, 'Never stop exploring,' we mean it as a mindset.
As an attitude, do you take it personally as well?
I've always been a fan of outdoor sports because I grew up near the mountains. And I'm still getting closer and closer to nature. That became a very big need for me. I love to go hiking, to see the beautiful scenery and meet with friends outside. That's what makes me happy. It's as simple as that.
Isn't it sad sometimes that nature has become more and more crowded because of this trend?
Well, just recently I went bouldering in the Flatirons with a friend for the first time in 15 years. Back then, this place was considered a dangerous environment, a place for nerds. Only the hardcore people went here to boulder. But on this Sunday morning, it felt like 5th Avenue. So many people were sitting there, picnicking, hiking, or just enjoying the beautiful surroundings out there. People of all ages, so different, young and old, families and friends. I couldn't stop watching them all around me.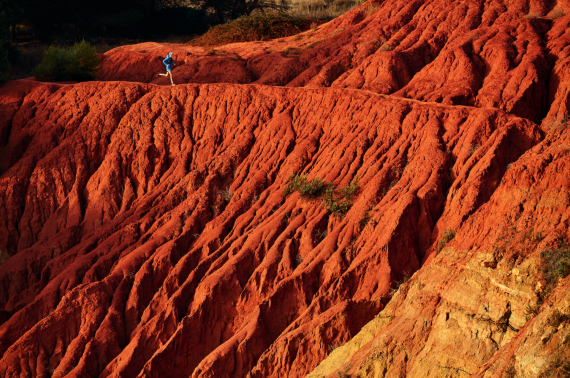 Do you think the pandemic was the cause of the trend to go outside?
No, I think Covid was just a catalyst. People are thinking more. They're thinking about how they can be happy, how they can live a good and healthy life. The connection to the outdoors is simple: it's a place where you can think, relax and discover new things. This is the reason why the trend is like this. It forces us to be ourselves, and that's not going to go away.
What does that mean for brands like The North Face?
We're dealing with a new target group. Years ago, it was much more limited. Now it's very broad. Inclusion and diversity in nature have become priorities for The North Face.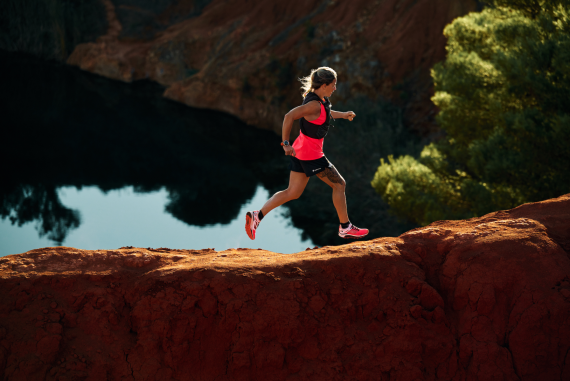 So would you say that the brand is taking on more responsibility today?
It's not that we're forcing it. The change started five years ago with a new generation of designers, athletes and other employees working for the company. It's amazing how these people from all over the world come together on our campus. It's so diverse. It's exactly what we believe in wholeheartedly.
What are you working on right now? What are the challenges for you as Global Footwear CEO at The North Face?
I feel like things are becoming more cultural. Outdoor is the main trend. And it's about knowing what makes sense. We're striving for sustainability. Circular economy is one of many ideas to save the planet. And there's a lot of room for innovation. Especially in footwear, which hasn't been very sustainable in the past. That's what makes my job so interesting.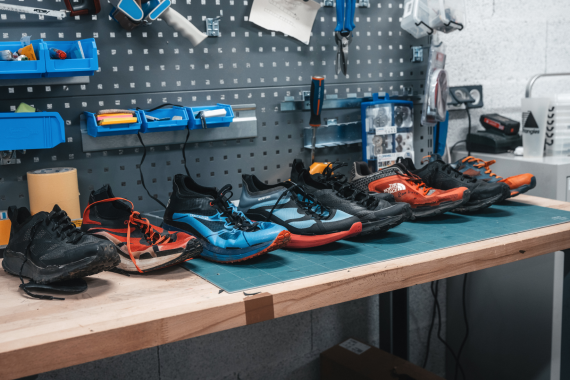 What's next for us?
The new generation is totally coming up with value. Things need to be meaningful and brands need to be transparent. This leads us to a new area of innovation: combining purpose, experience and performance with a great cultural aspect. The whole thing becomes multidimensional. And that, to me, is the biggest inspiration.