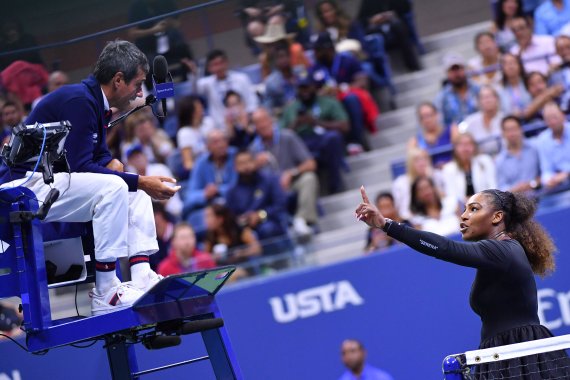 To gain a foothold in professional sport, passion for the sport is indispensable. Struggling every day in training and competitions, or even coming back after injuries, strokes of fate, or a long break, requires the extra passion that separates professionals from recreational athletes.
We show five ways in which passion manifests itself in world-famous athletes - and how it has suddenly gone out of some sports stars.
Even the worst strokes of fate have not taken away these athletes' love of the sport. The comebackers fight their way back over months, sometimes even years, and reach world-class levels in the process.
Niki Lauda, for example, was back in a Formula 1 cockpit just 43 days after a serious racing accident with life-threatening lung injuries and severe burns. American football player Alex Smith's life was in danger after leg surgery for an infection and he was on the verge of losing his leg. After years of rehab, he made a comeback in 2020 that was as unexpected as it was touching after more than two years of suffering.
The Italian racing driver Alessandro Zanardi lost both legs after a serious racing accident in 2001, but then fought his way to the top of the world of disabled sports on a handbike and won gold several times at the Paralympics. After another serious accident during a handbike race in Italy in the summer of 2020, Zanardi's life was in danger, he had to undergo several emergency operations and, according to media reports, he was only able to see, hear and speak again after months in hospital.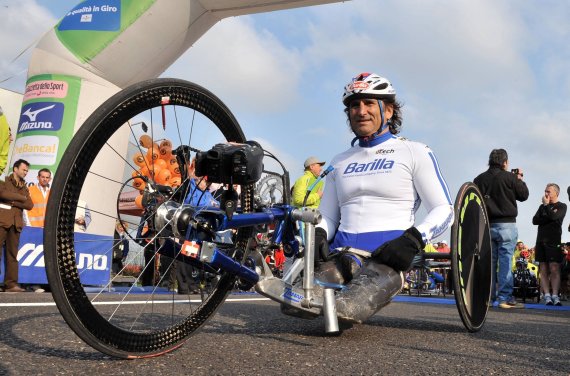 What to do when one sport just isn't enough? If the talent is also enough to turn a profit in another sport? Or if your own discipline only allows seasonal competitions? Then a compensatory sport is needed - and at the highest possible level.
This was the case with Michael Jordan, for example, who at the peak of his career as an NBA basketball player declared his retirement out of nowhere in 1993 to try his luck as a professional baseball player. However, failing to make it past minor league baseball, Jordan ended up moving back to the NBA in 1995.
The discrepancy between the sports Sven Hannawald tried his hand at was even greater: as a ski jumper, he was the first person ever to achieve the feat of winning all four jumps in a Four Hills Tournament. After his winter sports career, the Saxon turned to motorsport of all things: he raced for several years in sports car classes such as the ADAC GT Masters as well as in Porsche and Seat series championships.
The Canadian Clara Hughes achieved something historic. She was the only person to win medals at both the Summer and Winter Olympic Games: Bronze in the 1996 road cycling race in Atlanta, followed by a total of once gold, once silver and twice bronze as a speed skater at the 2002, 2006 and 2010 Winter Games.
You just can't leave it alone. The showcase is full of titles and awards? Other athletes their age have long since become coaches or TV experts? For the glutton for punishment, that's all the more incentive to keep chasing records in their old age, even if they've held their place in the sports history books for years.
Take Tom Brady, for example, who still hasn't had enough of the NFL at the age of 43, had to reinvent himself once again as a quarterback-methuselah with the Tampa Bay Buccaneers - and did so successfully: Brady won his seventh Super Bowl with his new team in 2021.
Or Ole Einar Björndalen. The Norwegian - nicknamed "the Cannibal" - was still running in the World Cup at 44 and won World Cup gold at 43. Even though Björndalen did not manage to win the World Cup in the last nine years of his career, he is still the most successful biathlete in history.
Serena Williams, on the other hand, still has her sights set on a perpetual record at 39: since 2017, the US tennis queen has been trying to win the one Grand Slam title short of 24 trophies and Steffi Graf's eternal record. Williams has lost none of her ambition, as evidenced by her occasional contentious on-court outbursts.
However, the king of the gluttons is 54-year-old Japanese Kauzuyoshi Miura, who is still under contract as a professional footballer with Yokohama FC, making him the oldest professional footballer in the world. He began his career in 1986 with Santos FC in Brazil. To put that in perspective, Lionel Messi wasn't even born then.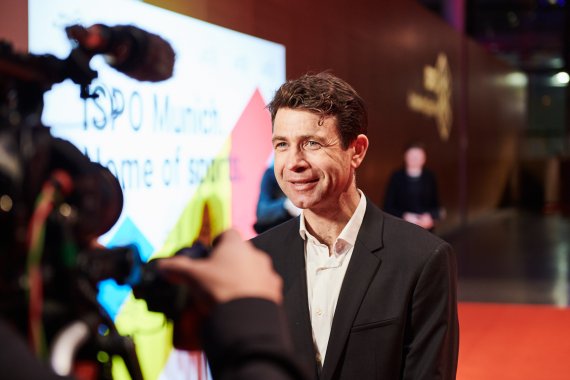 Not everyone is blessed with the talent, body or simply the training conditions needed for a career in top-level sport. Nevertheless, thanks to their passion and the qualification rules at the Olympic Games, for example, true outsiders make it to the biggest competitions in the world time and again.
Take British ski jumper Michael "Eddie the Eagle" Edwards, for example, who, given the niche nature of his sport in the UK, tried his luck on his own despite being overweight, wearing thick glasses and using questionable technique, and became a crowd favorite at the 1988 Winter Olympics in Calgary.
Vanessa Mae actually rose to fame as a cellist. That made it all the more amazing that she made it to the 2014 Sochi Olympics as a skier for her father's home country of Thailand. Although Mae finished last in the giant slalom by over 50 seconds, she will forever be remembered in the sporting history books as the first Thai woman to compete in the Winter Olympics.
Not all athletes can or want to fight for victories and best times until the body no longer allows it. Many an athlete has already decided at an early age that the passion for the daily training strain as a professional is simply no longer great enough.
Examples are athletes like Nico Rosberg, who after winning the Formula 1 world championship ended his racing career at the age of 31 to devote himself to his family.
Björn Borg, who dominated the tennis world in the early 1980s, announced his career end at 26 completely abruptly in a press conference. The reason he gave was that he simply didn't enjoy tennis anymore. The Swede then abandoned several comeback attempts in the nineties after quick defeats.
Magdalena Neuner, who won all the important titles in her six years as a professional biathlon athlete, also had enough of competitive sports at the age of 25 and announced the end of her career due to motivation problems, a desired return to normality and family plans.