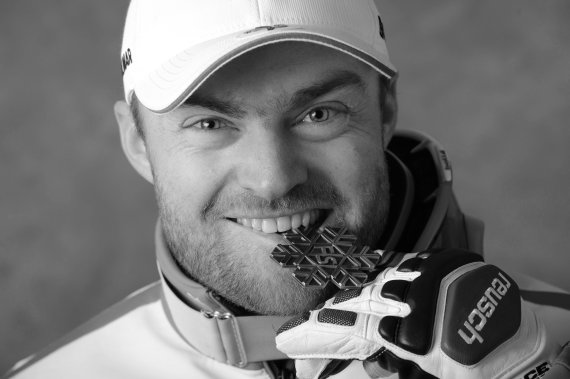 David Poisson, the French alpine skiing pro David Poisson, died in a training crash.
The 35-year-old Poisson trained with the French downhill team in the Canadian ski resort of Nakiska in the province of Alberta for the World Cup races in Lake Louise on 25 and 26 November, and was also preparing for his start at the Olympic Games in Pyeongchang.
As confirmed by the Canadian police of AP news agency, Poisson slipped through the safety nets and collided with a tree.
An insider from the ski resort confirmed that version to the Swiss newspaper Blick. Poisson "slipped at around 100 km/h just before the finish line and then shot into the forest through two so-called B-fishing nets. There he must have collided quite head-on with a tree".
Rescue workers are said to have tried unsuccessfully to revive the Frenchman for about 90 minutes.

The Swiss downhill team was also on the track, drove in during the tragic accident and was supposed to go on the piste after the French. However, from a team perspective, it is said that the Swiss wanted to abandon their training unit because of allegedly bad safety precautions.
An official of the Canadian area management, however, denied any safety deficiencies at AP and pointed out that the French themselves were responsible for the training.
Poisson's sponsor and ski equipment supplier Salomon twittered on the athlete's death:"The whole Salomon family would like to extend its sincere condolences to David's family and friends and the French Ski Team, may he rest in peace."
"There are no words. We will miss you 'Kaillou'. Our thoughts are with his family and friends at this difficult time", wrote Poisson's ski goggle supplier Bollé Eyewear. 
Poisson celebrated his greatest sporting success with the bronze medal in the downhill run at the 2013 Alpine World Championships in Schladming. Because of his powerful driving style, Poisson was nicknamed "Caillou" (pebble stone).
Poisson was a father of a one-and-a-half year-old son. His own father had died only 15 days ago.